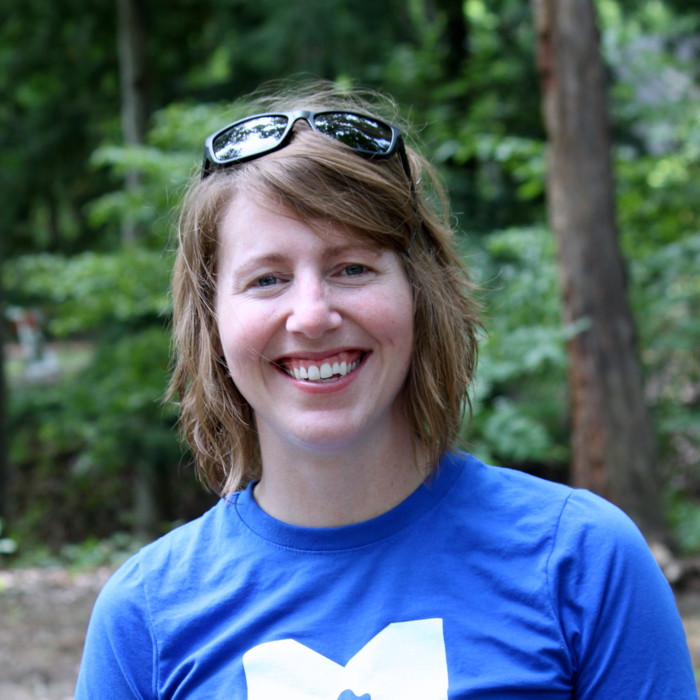 Ashley Smith
Manager of Outdoor Skills
Ashley started at Metroparks in May 2013 as a summer camp seasonal employee and is currently manager of outdoor skills. She graduated in 2009 with her bachelors from BGSU in recreation and environmental education. She is a certified instructor through the American Canoe Association in level 1 and 2 canoeing and kayaking and level 1 stand up paddleboarding, as well as holding an ACA adaptive paddling endorsement. Ashley grew up in the Oak Openings and is proud to still call it her home. She is very active and loves running, biking, backpacking and paddling.
---
Latest From Ashley Smith

The Board of Park Commissioners will hold its monthly meeting Wednesday, November 17 at 8:30 a.m. at Brookwood.

The goal was to create real advice—that turned into many mishaps and hilarious stories. Now I am just sharing them with you to set the parenting bar really low. You can do better than this. A new blog post will be added each week.

Climbers of all ages have been enjoying a new limestone bouldering wall recently opened at the Nona France area of Blue Creek Metropark. From young children just learning to experienced climbers, this wall offers something for everyone with a taste for adventure.