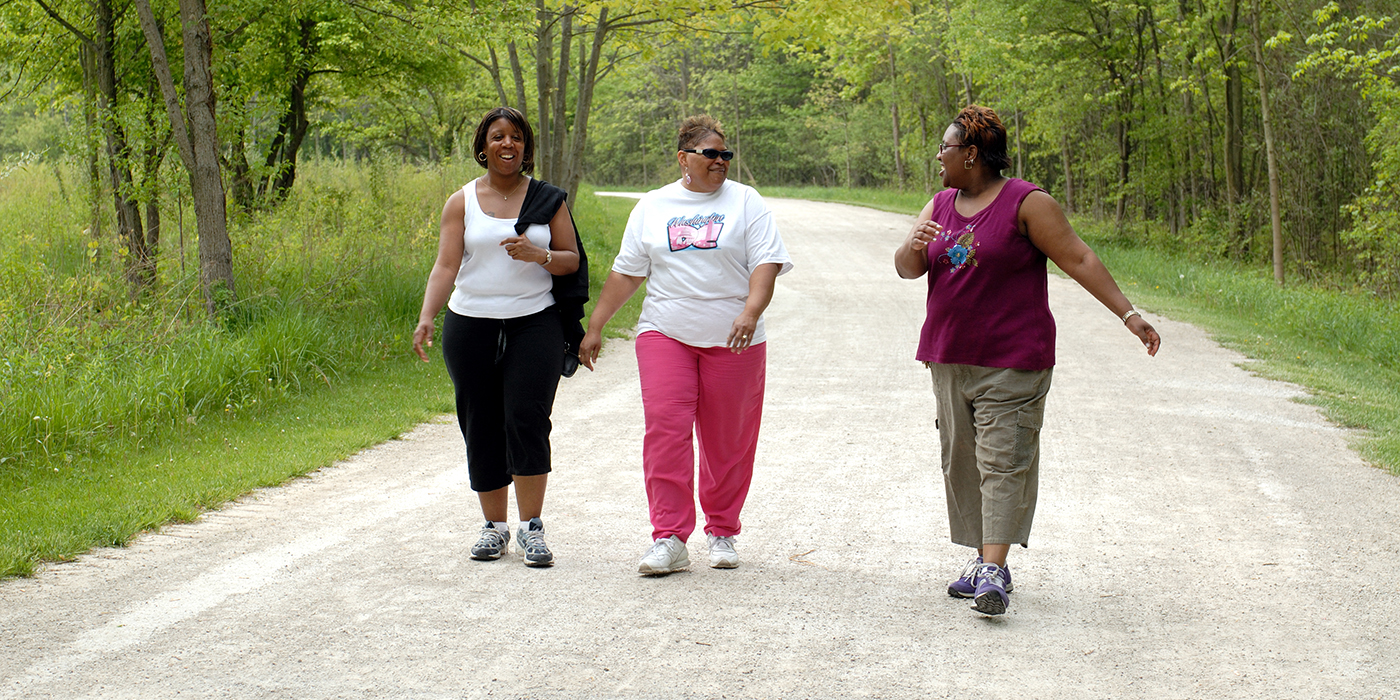 What Does 10,000 Steps Mean to You? 
What does 10,000 steps mean to you? You could think of it as simply 10K steps or approximately 5 miles of walking. But it could also bring up an array of other benefits-- both tangible and intangible. 
Join Metroparks in helping our community experience all the perks of an active lifestyle. From solitary rambles to attending programs, to printable family fun activities, Metroparks is dedicated to helping you enjoy a healthier day. 
If you are just beginning your 10K step journey, start slower on one of our 2-3 mile trails such as the Bicycle Trail at Pearson (3.0) or the All Purpose Trail at Secor (2.7). For a little more of a challenge, try the Egret Trail at Howard Marsh (3.8) or the All Purpose Trail at Oak Openings (4.0).  
If you are seeking some stress relief along with steps, enjoy one of the many programs aimed at your well-being. From Yoga, to Forest Therapy, to Downloads from Nature—we have what you need to rejuvenate and reconnect. 
If you want even more adventure, take your 10,000 steps at one of our outdoor skills programs such as Tree Climbing, Mountain Biking or Hiking and Hammocking.  No matter what your preference, Metroparks is a great way to get outside yourself!
On April 7 celebrate #nationalwalkingday by starting your 10,000 Step journey.
#foryouforusforever #getoutsideyourself #metroparks10ksteps