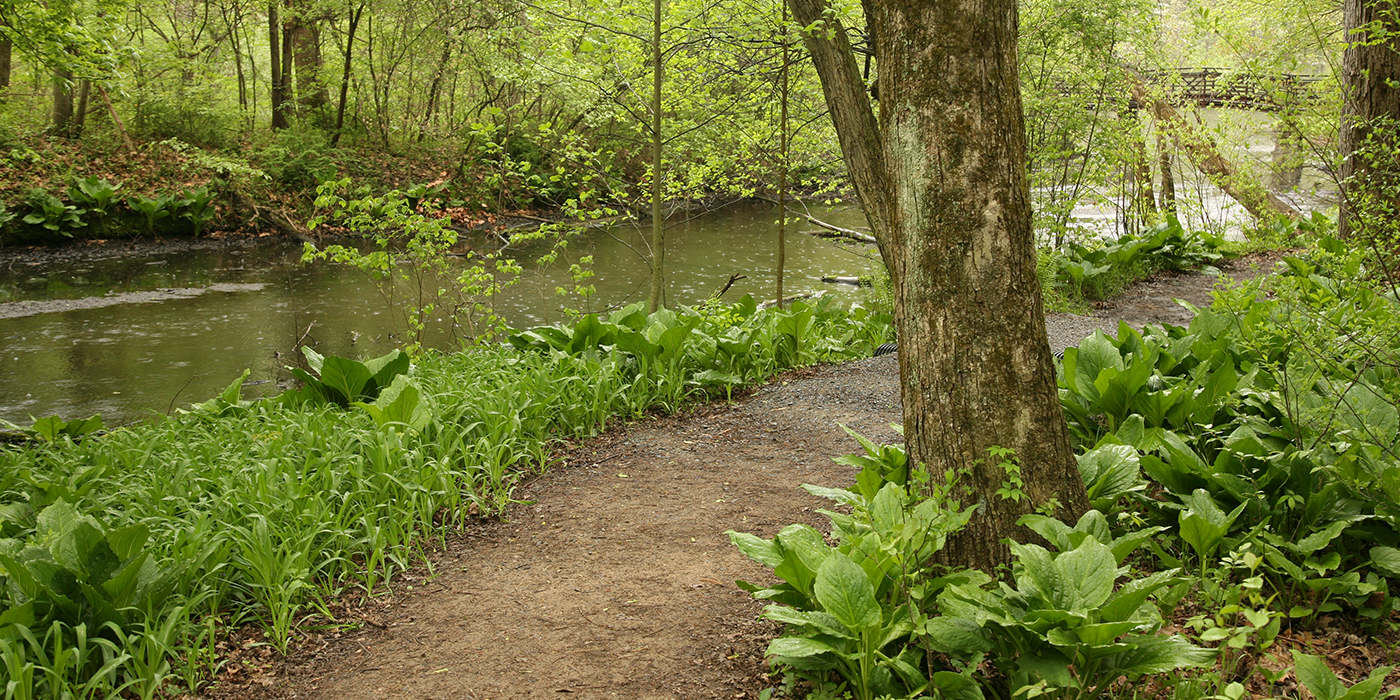 Metroparks Technology Explorer: Black Swamp Birding
Northwest Ohio is a premier stopover for migrating warblers, shorebirds and waterfowl. Key factors are food and shelter – both of which are provided here at Pearson North. Let your smart technology guide you on a geocaching-style nature adventure to watch for these winged wonders and learn more about these important wetlands. Load the following GPS points into your smart device to start your adventure. At each stop search for an information card to discover what's happening at that spot. No smart device? No problem! Make it a scavenger hunt. All information cards will be visible from the trail. Please stay on the trail and do not collect or damage any of the natural items you discover.
Location: Pearson North Parking Lot
Address:
4989 Seaman Rd.
Oregon, OH
Observation Tower parking on Lallendorf Rd. near Starr Ave.
Map >
Part of this course is set on the gravel trail starting near the Johlin Cabin parking lot (.5 mi out and back). You may access the other half by driving to the Observation Tower lot and following the yellow trail (.56 mi. loop). Travel west (left) on Seaman to Lallendorf and turn south (left). Parking will be on the east (left) side of the road 2/3 of the way to Starr Ave. You may also hike the outer loop of Pearson North to see both (3.56 mi. loop).
Course Distance: .5 for Johlin Cabin section, .56 mi for Observation tower section. Approximate time to complete: 1-1.5 hour. (Longer if you choose to hike the outer loop connecting the two locations.)
Stop 1: Cattails; N41.65002, W83.43213 Go >
Stop 2: Flags; N41.65062, W83.43182 Go >
Stop 3: Muskrat Mounds; N41.65205, W83.43244 Go >
Stop 4: Blackbirds; N41.65200, W83.43097 Go >
Stop 5: "Warbler" Trees; N41.65181, W83.42999 Go >
Stop 6: Killdeer; N41.65108, W83.43008 Go >
Continue on from here and enjoy your own exploration or return to your car and drive to the Observation tower parking and more tech trail points of interest.
Stop 7: Clay Soil; N41.64727, W83.44571 Go >
Stop 8: Kestrel Box; N41.64832, W83.44387 Go >
Stop 9: Observation Tower; N41.64924, W83.44190 Go >
Stop 10: Bluebird Box; N41.64772, W83.44296 Go >
Stop 11: Urban Landscape; N41.64660, W83.44601 Go >
To start the course click "Go >" on Stop 1 to automatically load the first stop into your maps app, or load your GPS points into your smart device manually by opening Google Maps and typing your coordinates into the search bar at the top. Enter the coordinates exactly as they appear, including letters, spaces, decimals, and commas. Enter one coordinate at a time, then click navigate. Follow your device's instructions to the marked location. At that location press "Go >" for the next stop or enter the coordinates for the next stop and repeat.