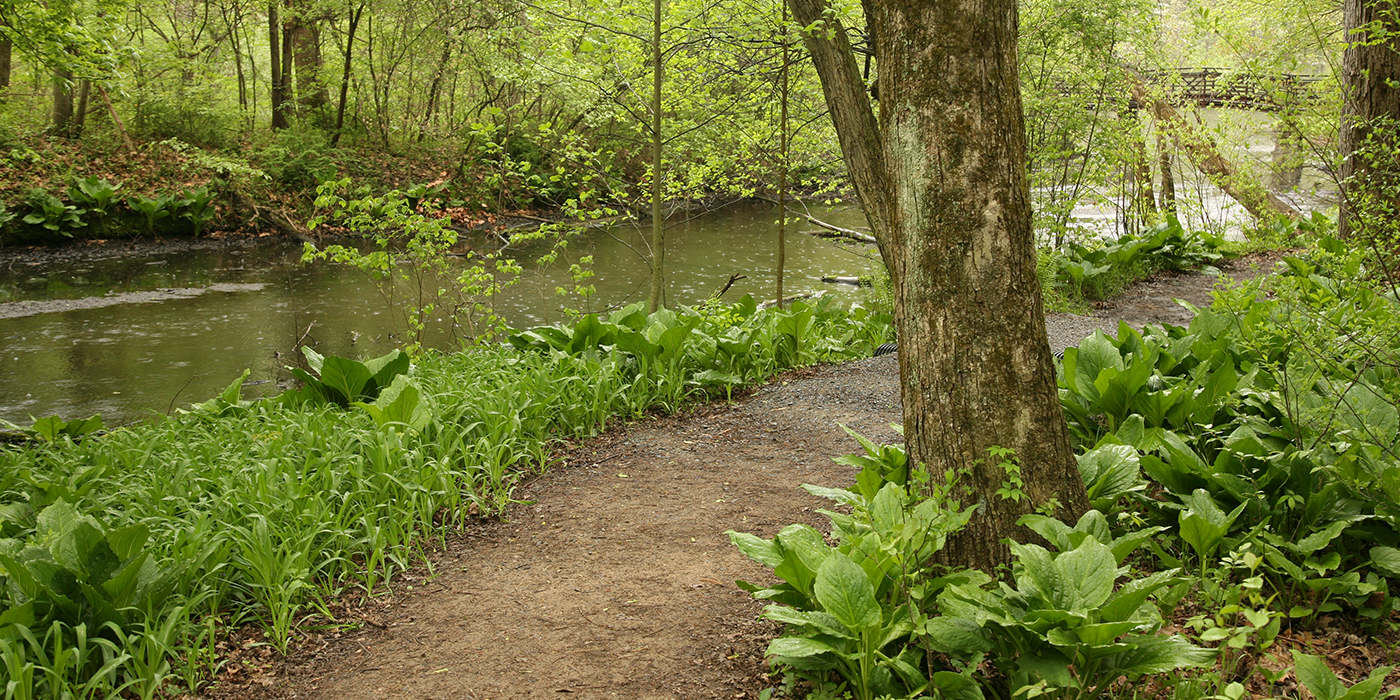 Metroparks Technology Explorer: Providence
Metroparks Technology Explorer: Let's Talk Trees
Let your smart technology guide you on a geocaching-style adventure along a scenic section of the historic Miami and Erie Canal. Along the way discover some of the trees that make their homes in the park and explore the history of the canal. Load the following GPS points into your smart device to start your adventure. At each stop search for an information card to discover what's happening at that spot. No smart device? No problem! Make it a scavenger hunt. All information cards will be visible from the trail. Please stay on the trail and do not collect or damage any of the nature items you discover. 
Location: Providence Metropark, Historic Area/Canal and Mill Parking Lot
Address:
13200 St. Rte. 295 or S. River Rd.
Grand Rapids, OH
Map
The course follows part of the Orange River Bluff Trail and part of the Towpath Trail. Park at the Canal/Mill parking lot and start on the orange trail next to the restrooms. Follow the Technology Explorer signs to stay on the trail.
Course Distance: 1.25 miles with an optional 0.4 mile addition; approximate time to complete: 1-1.5 hours 
Stop 1: Sycamores; N41.41657, W83.85538 Go >
Stop 2: What's that Track? N41.41783, W83.85448 Go >
Stop 3: Hackberry; N41.41893, W83.85400 Go >
Stop 4: Locust Tree; N41.41972, W83.85392 Go >
Stop 5: Cottonwoods; N41.42044, W83.85239 Go >
Stop 6: Buckeye Trail; N41.41882, W83.85282 Go >
Stop 7: Miami and Erie Canal; N41.41679, W83.85391 Go >
Stop 8: Canal Experience; N41.41533, W83.85754 Go > 
Stop 9: Lock 44; N41.41559, W83.86135 Go >
To start the course click "Go >" on Stop 1 to automatically load the first stop into your maps app, or load your GPS points into your smart device manually by opening Google Maps and typing your coordinates into the search bar at the top. Enter the coordinates exactly as they appear, including letters, spaces, decimals, and commas. Enter one coordinate at a time, then click navigate. Follow your device's instructions to the marked location. At that location press "Go >" for the next stop or enter the coordinates for the next stop and repeat.