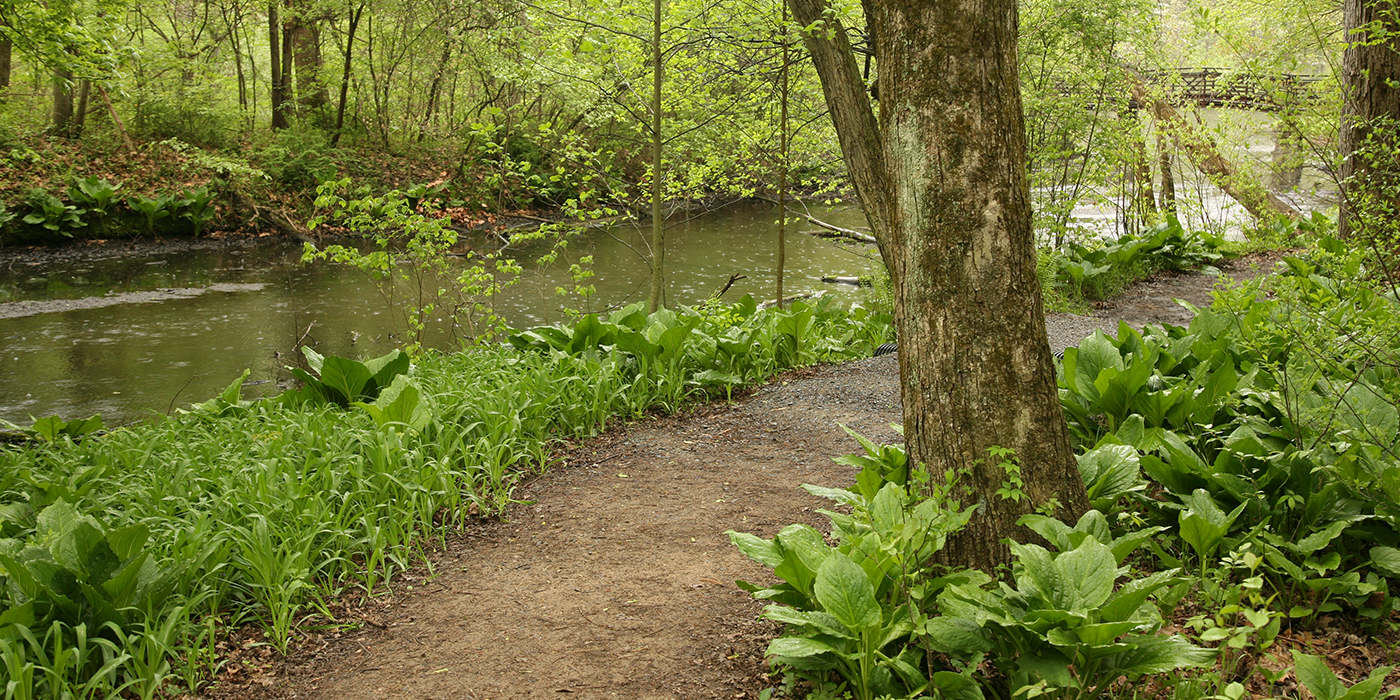 Metroparks Technology Explorer: Urban Oasis
Swan Creek Preserve Metropark is a green gem surrounded by an urban area making it an oasis for wildlife and people to enjoy. Let your smart technology guide you on a geocaching-style nature adventure to see what makes this park a good home for wildlife and a relaxing place for people. Load the following GPS points into your smart device to start your adventure. At each stop search for an information card to discover what's happening at that spot. No smart device? No problem! Make it a scavenger hunt. All information cards will be visible from the trail. Please stay on the trail and do not collect or damage any of the nature items you discover.
Location: 
Address: 
4659 Airport Highway
Toledo, OH 43615
Map> 
Starting at the playground, the course follows the red trail over the swinging bridge. Take a left onto the orang trail. Follow it to the yellow trail connector and take a right to get back on the red trail and follow it back to where you began.
Course Distance: 1.6 miles; approximate time to complete: 1 hour
Stop 1: Hammocking Site N41.61728, W83.64630 Go >
Stop 2: May Apples   N41.61729, W83.64512 Go >
Stop 3: Window on Wildlife N41.61755, W83.64417 Go >
Stop 4: Praying Mantis Egg Case N41.61625, W83.64418 Go >
Stop 5: Oxbow N41.61641, W83.64266 Go >
Stop 6: Robin Nest N41.61690, W83.64259 Go >
Stop 7: Swan Creek N41.61824, W83.63979 Go >
Stop 8: Yellow Trail N41.61667, W83.63741 Go >
Stop 9: Oak Trees N41.61577, W83.63977 Go >
Stop 10: Listen N41.61687, W83.64046 Go >
To start the course click "Go >" on Stop 1 to automatically load the first stop into your maps app, or load your GPS points into your smart device manually by opening Google Maps and typing your coordinates into the search bar at the top. Enter the coordinates exactly as they appear, including letters, spaces, decimals, and commas. Enter one coordinate at a time, then click navigate. Follow your device's instructions to the marked location. At that location press "Go >" for the next stop or enter the coordinates for the next stop and repeat.