Accept the Challenge; Hit the Trails this Fall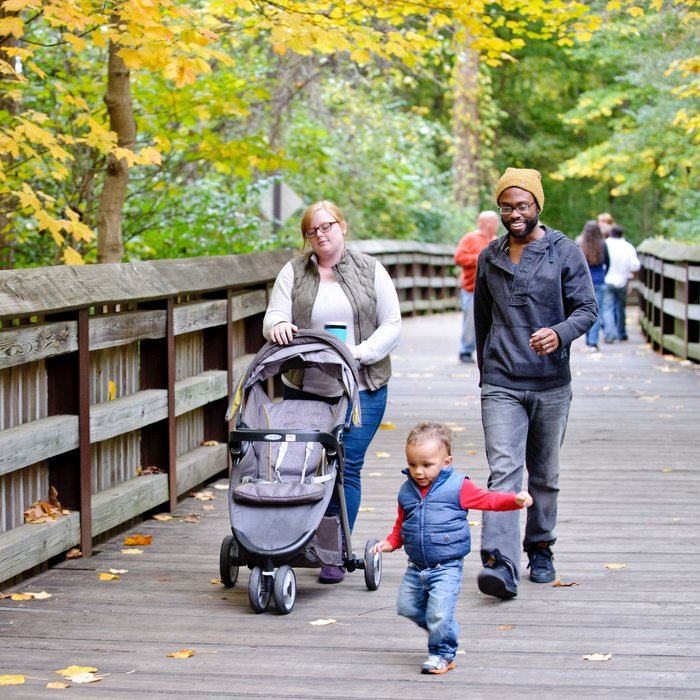 Nearly 550 people have accepted the challenge. Can we get 500 more this fall?
The Trail Challenge, which kicked off on National Trails Day, June 3, is a yearlong program to get Toledo area residents outdoors and active. Here's how it works: 
Participants set a personal goal – to walk 50, 100 or 150 miles on Metroparks trails by June, 2018.
They keep track of their miles then turn in their completed trail record.
Everyone who signs up for just $20 receives a Trail Challenge t-shirt, and everyone who achieves his or her goal will receive a walking stick in June.
There is still plenty of time to enroll in the program, and fall is prime time to hit the trails. The colors, the nip in the air and the crunch of the fallen leaves are added incentives to explore the 160 miles of trails the Metroparks have to offer.
For those who miss the former Autumn Adventure program, the format of the Trail Challenge will be familiar. The program is flexible, so you can hike the same 1-mile path 50 times, or make the most of the experience by exploring trails in all 14 Metroparks. Hike a trail you've never hiked before, or revisit your old favorites. It's up to you!
A supportive community has formed around the Trail Challenge, with participants sharing photos, stories of their experiences and encouragements to fellow Challengers in a private Facebook group that all registered participants can join.