Art at Altitude: Exhibit Takes Photography to New Heights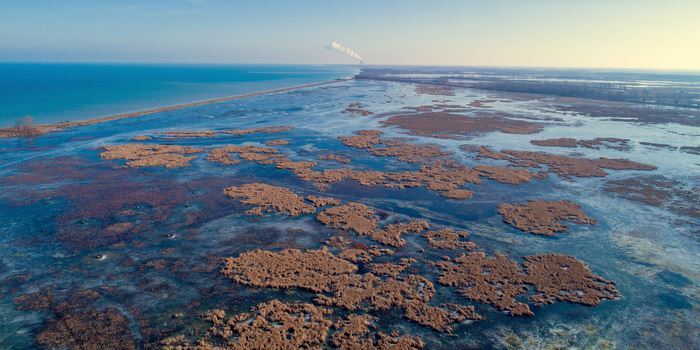 Technology has added an important new tool for understanding and managing natural areas – often with beautiful results.
Metroparks works with Toledo Aerial Media, which uses drones outfitted with cameras to soar over rivers, prairies and woods, beaming back images that provide useful information used in numerous applications, from assessing log jams to engaging park visitors on social media.
Toledo Area Media owners Phil Myers and Chris Aldrich have now assembled a collection of images made by them and fellow team member James Jackson for the first gallery exhibit of its kind at the National Center for Nature Photography at Secor Metropark. Visitors will view unique perspectives from behind the lens of their unmanned aircraft fleet. Showcased works will feature locations throughout the Toledo area as well as destinations across the U.S. and abroad.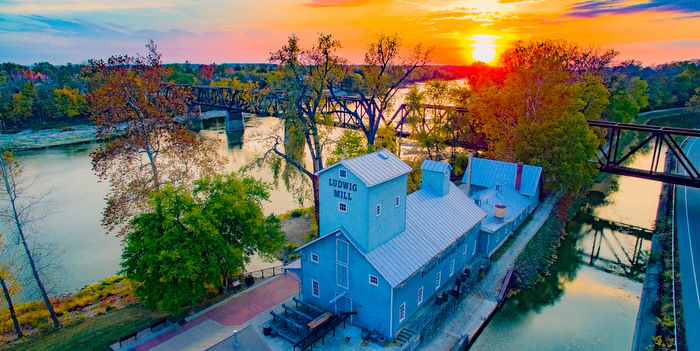 Range of Uses for Drones
Working with the company, Metroparks has used drone imaging for mapping and planning, interpretation, communication and research. For example, aerial images are helping to identify the emergence of invasive species in the wetland at Pearson Metropark.
The applications for Toledo Aerial Media's drones range from the artistic to the industrial: aerial cinematography, thermal imaging and 360-degree photography are among the services they provide. They have assisted farmers and provided aerial footage for a segment about hydropower on the Discover Channel program Innovations.
Their work also includes custom drone builds, training and consulting. Recently, they assisted the Oregon and Toledo police departments with their own drone programs.
Phil and Chris were the first people locally to receive the new FAA Certified Remote Pilot license.
More examples of their work are available on their website, toledoaerialmedia.com, and on their Facebook page.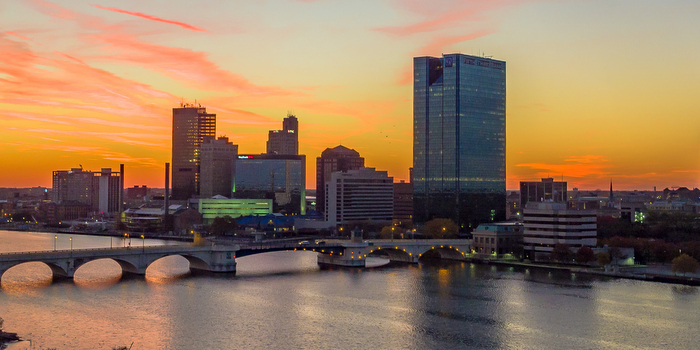 Unmanned Aircraft in the Metroparks
Recreational, unmanned aircraft, including drones and remote control models, can now be flown at Westwinds Metropark with a permit. Click here to download an application. Unmanned aircraft are otherwise prohibited in the Metroparks unless special permission is granted. 
PHOTOS: Top to bottom, Metzger Marsh State Wildlife Area, adjacent to Howard Marsh Metropark (under development); Isaac Ludwig Mill at Providence Metropark; Martin Luther King Jr. Bridge and downtown Toledo skyline.
All photos by Toledo Aerial Media