Celebrate National Orchid Day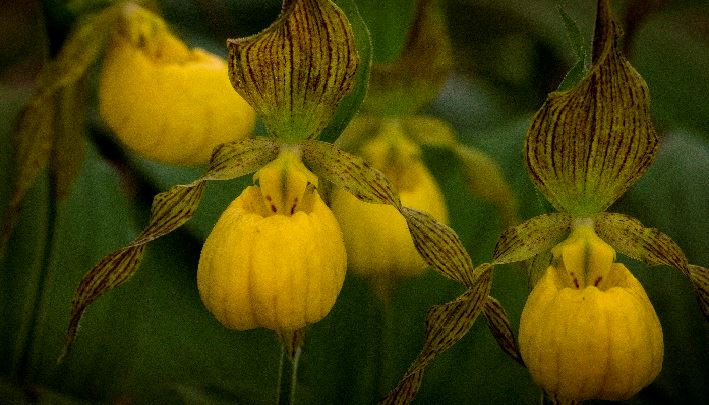 April 16 is National Orchids Day.
Native orchids are far less frequent today in northwest Ohio than they were historically. Hard to imagine, but it has been said that some Lady's slipper orchids were so plentiful in Toledo's early history that farmers took them in wagonloads to market.
Today, most Ohio orchids are considered rare, and they are often listed as threatened or endangered.
Metroparks Toledo protects a variety of orchids. In addition to greater yellow lady's slippers, others making their homes here include smaller purple-fringed orchids, gen orchids, coralroots and ladies' tresses. The delicate Ladies tresses are some of the earliest and latest bloomers of the growing season.
Interestingly, research shows that native bees on ladies' tresses pollinate the flowers on each stalk from bottom to top—a pattern which results in more successful fruiting for the plant.
If you are fortunate enough to spot an orchid blooming on your next visit to a Metroparks woodland, check to see which direction any pollinators are headed, and remember to only take photos of these rare and beautiful plants.
Toledo Botanical Garden is a great place to look for plants like yellow lady's slipper.