Free Ice Skating, Movies at Wildwood During Holidays in the Manor House December 1-16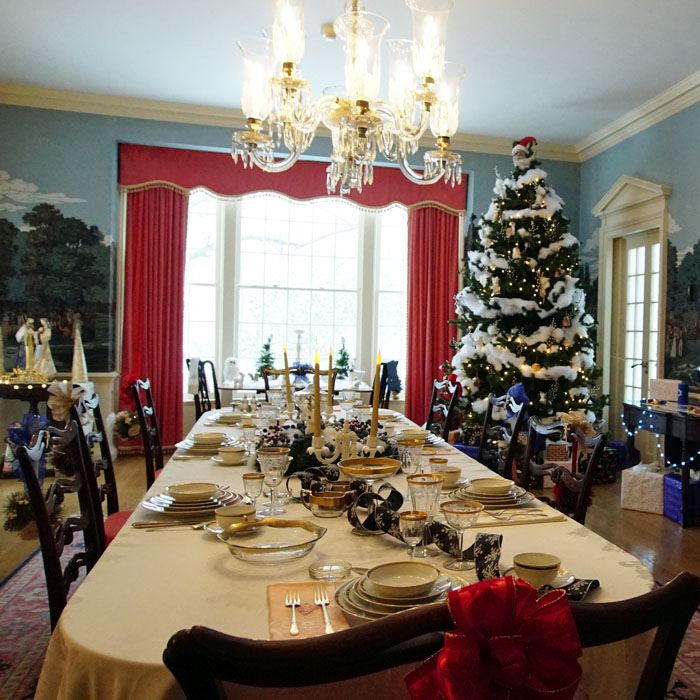 Holidays in the Manor House, a Toledo tradition for more than 40 years, will open Saturday, December 1 and continue daily through Sunday, December 16, at Wildwood Preserve Metropark. Admission is free.
Several new features have been added this year, including free ice skating and two free holiday movies.
Each year, up to 30,000 people come to see how volunteers have re-imagined the holiday decorations, with more than 30 displays throughout the three-story, 34,000-square-foot mansion.
The house will be open for self-guided tours daily, 10 a.m. to 8 p.m. The only exception is Wednesday, December 5, when it will close at 3 p.m.
Highlights of this year's displays are the meticulously crafted models of all five treehouses that will make up the Cannaley Treehouse Village, now under construction at Oak Openings Preserve. The models were built with wooden paint stir-sticks by Metroparks volunteers Al and Jan Grant, who spent more than 1,000 hours on the project.
A popular, longstanding feature of the event, the model train exhibit by the Swanton Area Railroad and Model Club, will fill Metroparks Hall, a short walk from the Manor House.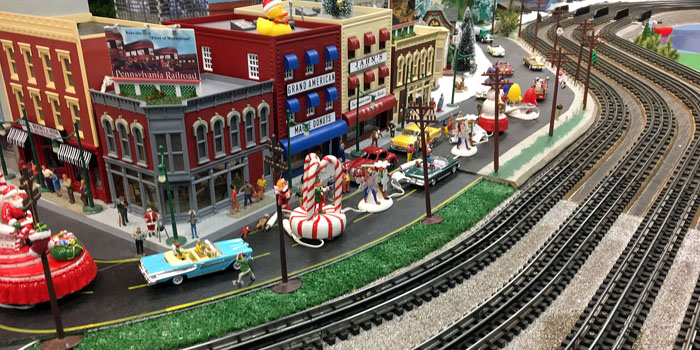 Free Ice Skating
A synthetic ice skating rink near the Manor House will be open for free skating each day. Skates will be available to borrow at no charge on the three Saturdays and Sundays of the event, but skaters can bring their own skates on weekdays.
Holiday Movies with Santa and Mrs. Claus
Two, free holiday movies will be shown one two weekends in the Ward Pavilion at the East Entrance to Wildwood. Santa and Mrs. Claus will be at both, along with free popcorn and hot chocolate. The family films are: 
"Elf": Sunday, December 9 at 2 p.m.
"The Polar Express," Saturday, December 15 at 2 p.m.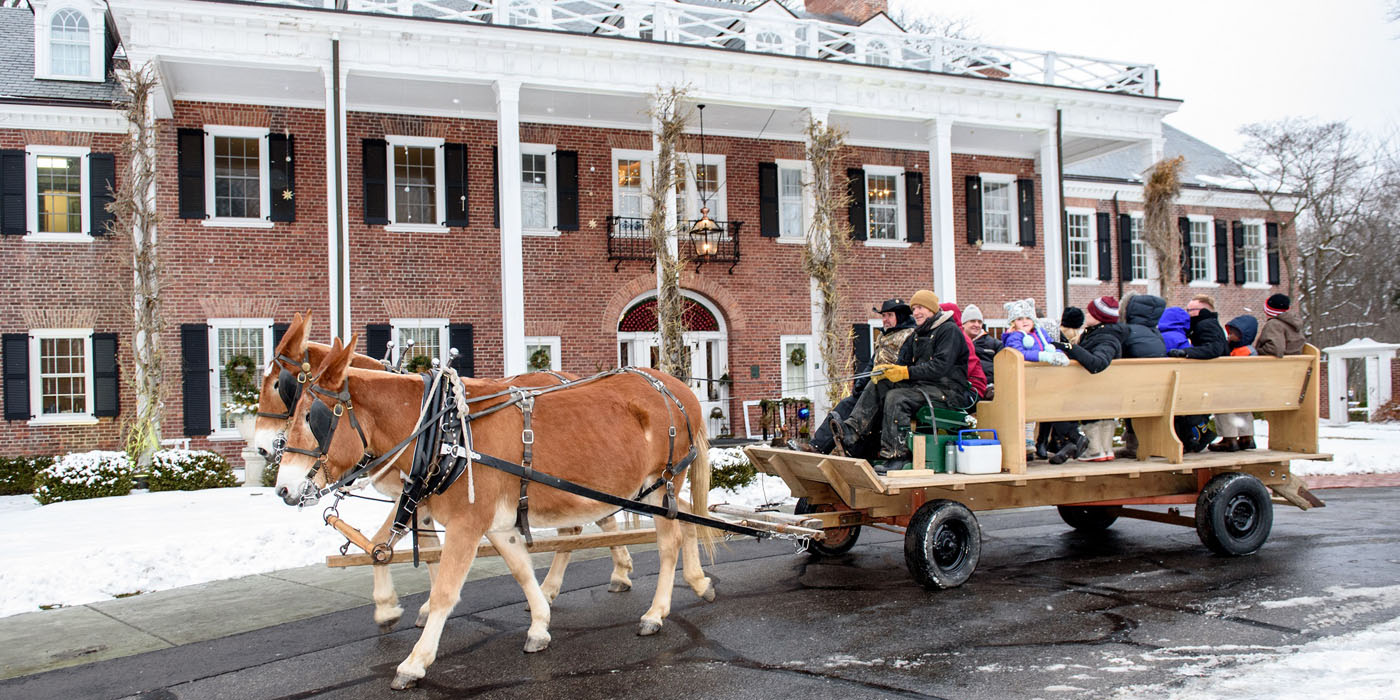 Other Holidays in the Manor House attractions include: 
A trail through the woods with holiday lights
Decorations in the historic Shipman Garden adjacent to the Manor House
Weekend carriage rides through Wildwood in a wagon pulled by Molly and Sally, the canal boat mules from Providence Metropark. The fee is $6 per person, and reservations can be made online at MetroparksToledo.com
A s'more shack where you can toast your own marshmallows over a fire
The Mitten Tree: Bring a donation of hats, scarves, gloves or mittens, and Volunteers In Parks will get them to local children who need them
Santa's Mailbox: All letters to Santa will get a reply
Food by Smash Dog food truck, located near the skating rink and s'more shack at varying times throughout the 16-day event
Holidays in the Manor House began in the1970s as a thank-you to the community for its support of a special tax levy to purchase the former Stranahan estate, now known as Wildwood Preserve. The 500-acre preserve today is the busiest of the 16 Metroparks, welcoming more than 1 million visitors a year.
 # # #
For media interviews, contact:
Scott Carpenter
419-270-2919