Here Come the Snow People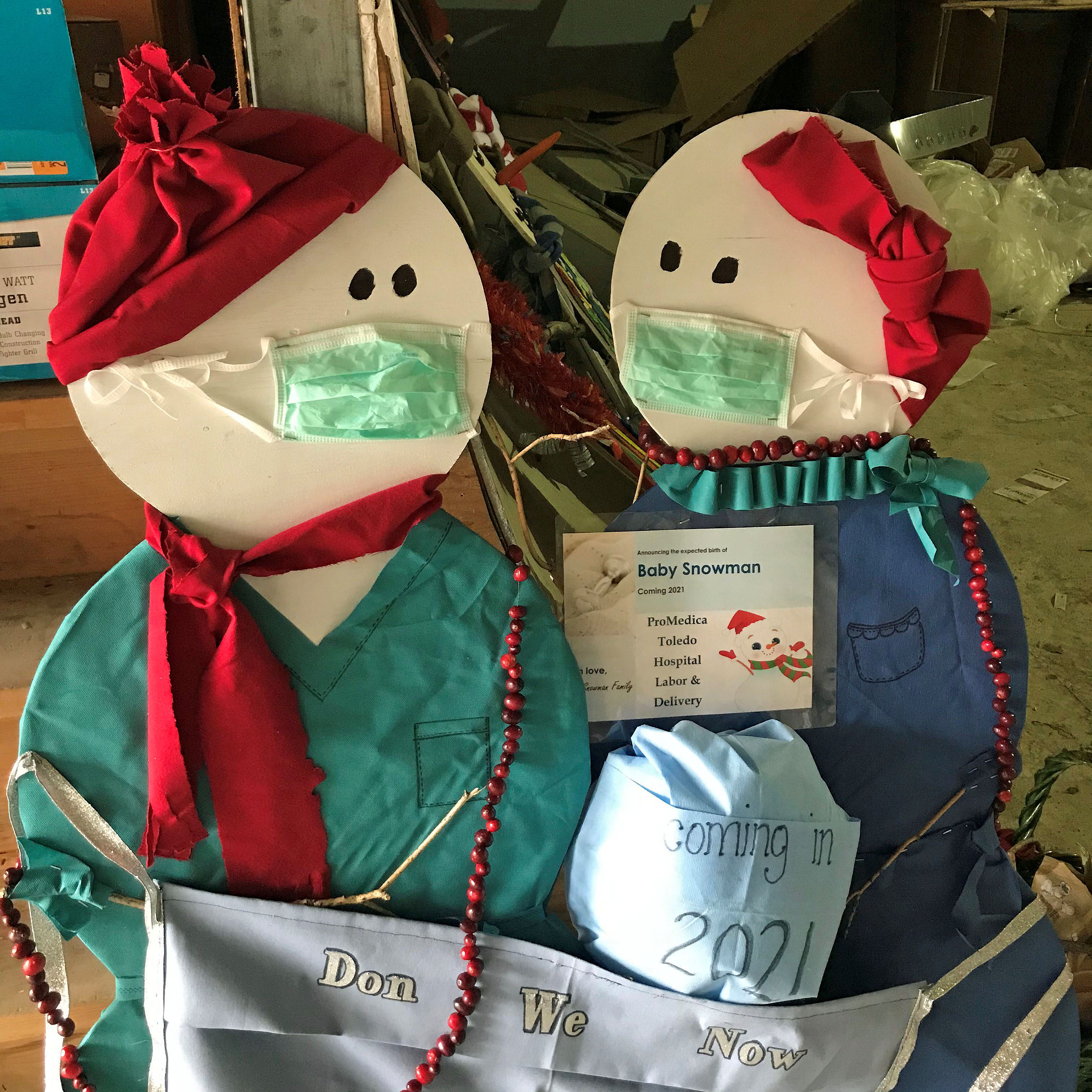 Snow Place Like Metroparks Opens at Glass City
Metroparks volunteers have decorated cutouts of snowmen to add cheer to the winter and welcome visitors to the new Glass City Metropark in East Toledo. The event opens Sunday and continues through mid-January.
Snow Place Like Metroparks includes more than 100 decorated Snow People displayed along the park road for a drive-through experience. Visitors should use the Morrison Street entrance off Front Street and follow the road, exiting on E. Broadway to Front.
Glass City,  like all Metroparks, is open 7 a.m. until dark every day of the year.
Metroparks volunteers, Members and staff, along with representatives from local schools and businesses, added their personal touches to every one of the Snow People, making each unique within an overall Metroparks theme.
One woman decorated a snowman in her late husband's name with butterflies that he loved. A grandmother decorated four snowmen, representing each of her grandchildren's favorite things about the Metroparks. A family of four each decorated a snowman with sticks and dried foliage gathered in their yard by a 9-year-old sibling.
Two volunteers cut out all the wooden shapes, and the Metroparks East District crew built stands for them.
Snow Place Like Metroparks was organized by the Metroparks Volunteer Services and Marketing departments as a safe outdoor activity for families, and a way to introduce Glass City, which opened at the beginning of December without the fanfare typical of grand openings, due the Coronavirus pandemic.
Glass City Phase 1 includes a new building that can be reserved for private functions, views of the Toledo skyline and freighters on the Maumee River, walking paths, and a lighted sledding hill for nighttime sledding. Future phases will include adventure play areas, an ice skating ribbon and a campground. Glass City will be the hub of a new Riverwalk that will stretch along both sides of the Maumee River from the Anthony Wayne to the Veterans Memorial Skyway bridges.