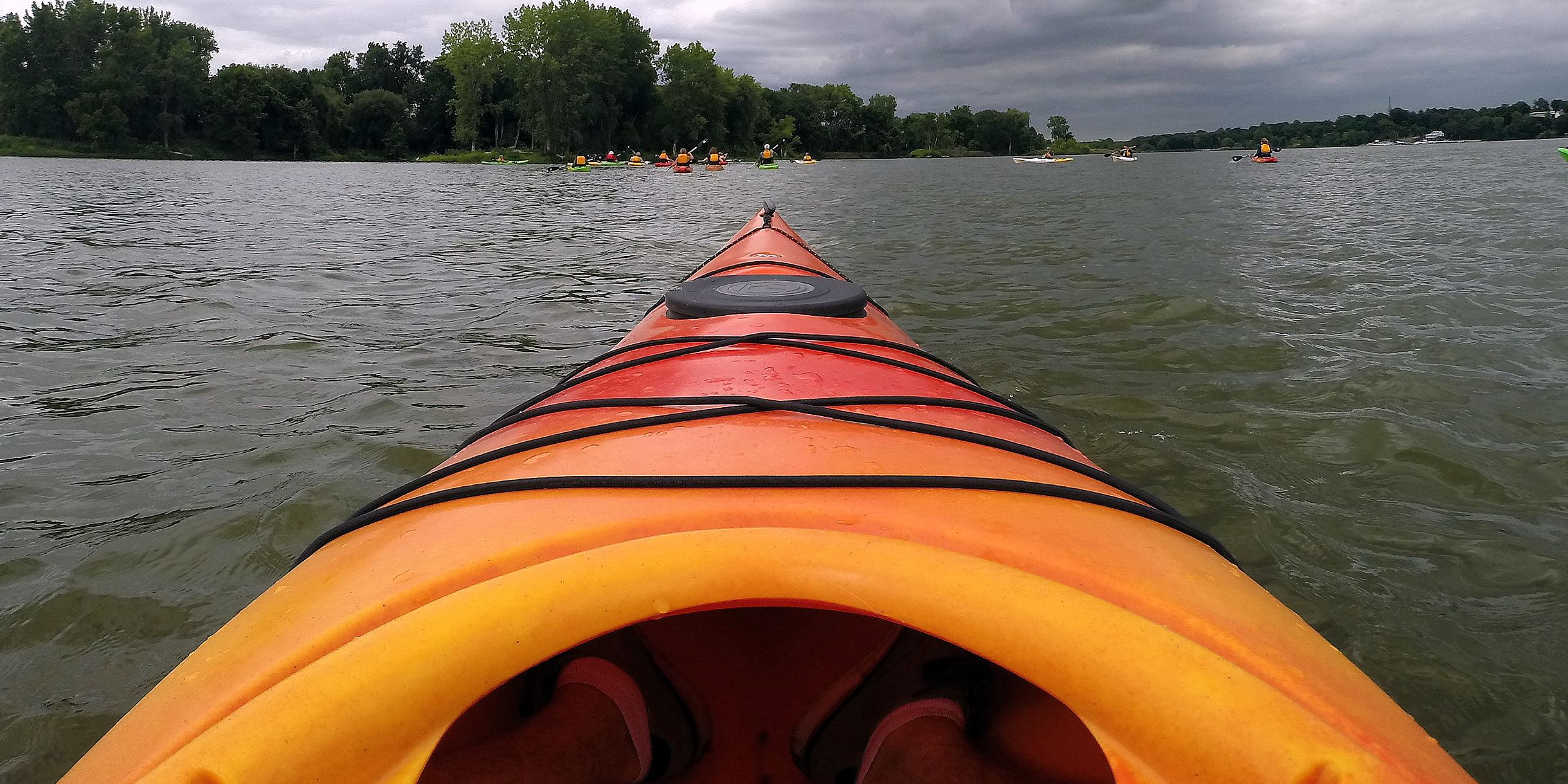 Kayak Concession Opens Saturday at Farnsworth Metropark
Metroparks and River Lures are offering a new option for people to get onto the water this summer. A kayak concession opens this Saturday at Farnsworth Metropark on the Maumee River in Waterville.
River Lures will rent single and tandem kayaks, as well as power-assisted bicycles ("e-bikes") for use on the Towpath Trail.
Kayaks can be rented by the hour to paddle around Missionary Island. Another option is a downriver trip from Farnsworth to the I-475 bridge at Side Cut Metorpark in Maumee, with return transportation provided.
The concession will be open for the holiday weekend Saturday, Sunday and Monday, 10 a.m. to 7 p.m.
Normal hours of operation after that will be Fridays, Saturdays and Sundays, 10 a.m. to 7 p.m.
The concession is located at the Boat Launch entrance to the park on 8801 S. River Road (US24), Waterville, at a new launch site adjacent to the playground.
Prices:
(Credit card payments only)
Single Kayak, $10 per hour
Tandem Kayak, $15 per hour
Downriver kayak trip, Farnsworth to Side Cut Metropark, including transportation back to Farnsworth, $20 per person.
E-bike rental, $10 per hour
More information:
River Lures
419-832-0989