Local Travelers to Share Tales of International Adventures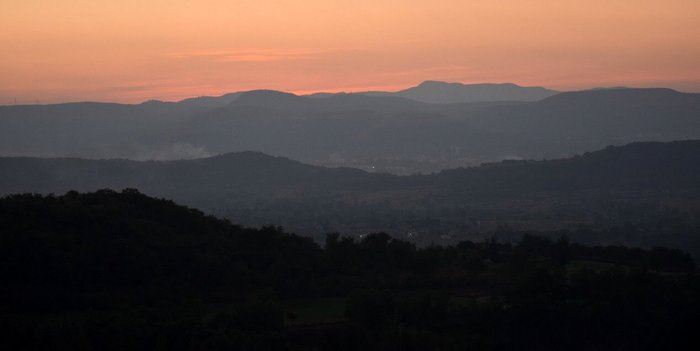 Travel the world this winter with Maumee Valley Adventurers and Metroparks.
Each Saturday in January, February and March, a different, local speakers present photos and narrative from his or her world travel adventure. Programs begin at 2:15 p.m. Come at 1 p.m. for a walk. Refreshments provided. Free.
Locations alternate every between Oak Openings Lodge at Oak Openings Preserve, 5440 Wilkins Road, Whitehouse,  and the Ward Pavilion at Wildwood Preserve, 4830 W. Central Avenue, Toledo.
January 6
Scenic Byways and Villages of France
By Judy Paffenberger
Lodge, Oak Openings Preserve
January 13
Three Weeks in India: a Desert, the Taj Mahal and My Wedding
By Jennifer Christensen
Ward Pavilion, Wildwood Preserve
January 20
Rambling Around Manhattan, Staten Island and Brooklyn
By Tom Garey
Lodge, Oak Openings Preserve
January 27
Four of our Western National Parks – Their 100th  Anniversary
By Ruth Rittichier
Ward Pavilion, Wildwood Preserve
February 3
How NOT to Hike the Appalachian Trail
By Paul Fuzinski
Lodge at Oak Openings Preserve 
February 10
Vienna, Salzburg & Nendaz Alphorn Festival, Sweden
By Susan Lang
Ward Pavilion, Wildwood Preserve
February 17
Off the Beaten Path in Great Britain
By Tom & Nancy Verner
Lodge, Oak Openings Preserve
February 24
From Reykjavik to the Faroe Islands, Norway and Doublin
By Richard & Christine Weisfelder
Ward Pavilion, Wildwood Preserve
March 3
Russia – St. Petersburg to Moscow
By Beverly Wolcott and Lou McLove
Lodge, Oak Openings Preserve
March 10
The Spectacular Canadian Rockies
Sally & Bernie Albert
Ward Pavilion, Wildwood Preserve
March 17
Hiking in Mexico's Copper Canyon
By Larry Lindsay
Lodge at Oak Openings Preserve
March 24
Treasures of Asia: Singapore, Malaysia, Shanghai and Beijing
By Vince Walsh
Ward Pavilion, Wildwood Preserve
March 31
Around the Block and Back – Xi'an, China
By Barb Laird
Lodge, Oak Openings Preserve
Programs are organized by Maumee Valley Adventurers, a local non-profit organization that promotes and provides low-cost recreation and travel opportunities in the region. MVA sponsors four annual bike tours, two of them in partnership with Metroparks, as well as year-round hiking, bicycling and social events