National Take A Hike Day, Saturday November 17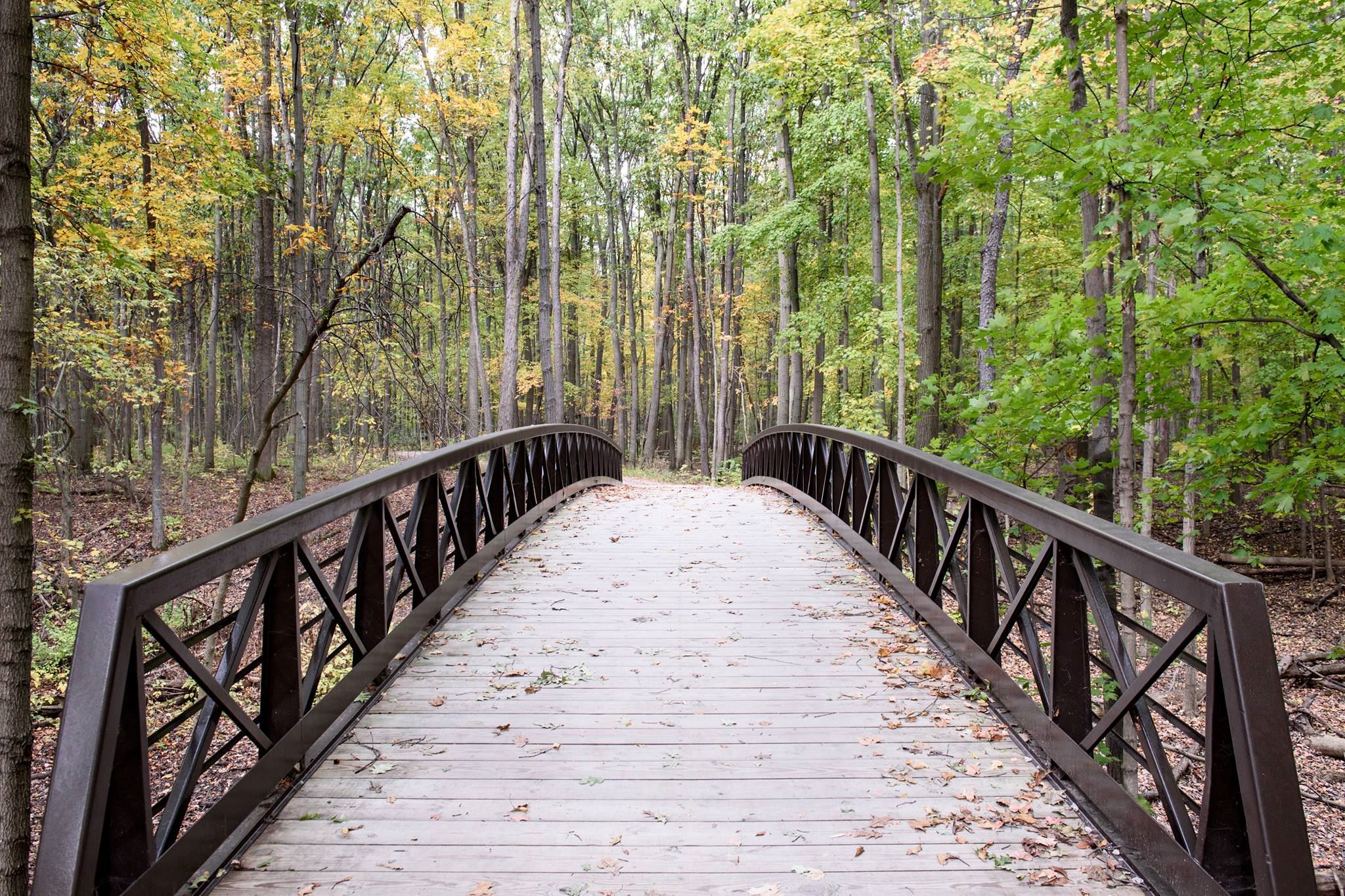 Pack the parks Saturday, November 17 for National Take a Hike Day. Register for one of the group hikes at the 14 locations listed below.
The Wildwood hike will be in memory of Ranger Doug Carr. As a tribute to Doug, and in recognition of national Diabetes Awareness Month, our partner, Mercy Health, will offer free health screenings before and after the hike.
At Farnsworth, take a hike on the Towpath Trail beside the Maumee River with Metroparks Chief of Operations Joe Fausnaugh.
Stomp through the swamp at Pearson, walk in the footsteps of American soldiers and American Indians at the Fallen Timbers Battlefield or explore one of the newer parks, such as Westwinds or Wiregrass Lake. There are trails to choose from close to home, wherever you reside in Lucas County.
Each trail is accessible for all ages and abilities. Free. Registration required. Click on a link to sign up. 
Toledo Botanical Garden (1 to 2 p.m.)
Fallen Timbers (1 to 2 p.m.)
Farnsworth (1 to 2 p.m.)
Howard Marsh (1 to 2 p.m.)
Middlegrounds (1 to 2 p.m.)
Oak Openings (1 to 2 p.m.)
Pearson (1 to 2 p.m.)
Providence (1 to 2 p.m.)
Secor (1 to 2 p.m.)
Side Cut (1 to 2 p.m.)
Swan Creek (1 to 2 p.m.)
Westwinds (1 to 2 p.m.)
Wildwood (1 to 2 p.m.)
Wiregrass (Trail Challenge participants -10 to 11 a.m.)

If you are unable to register online, please call 419-407-9701 to speak with a member of our Customer Service department during normal business hours, Monday through Friday 9 a.m. to 5 p.m.

Must register all participants