Photo Gallery: Side Cut Closed Due to Flood, Ice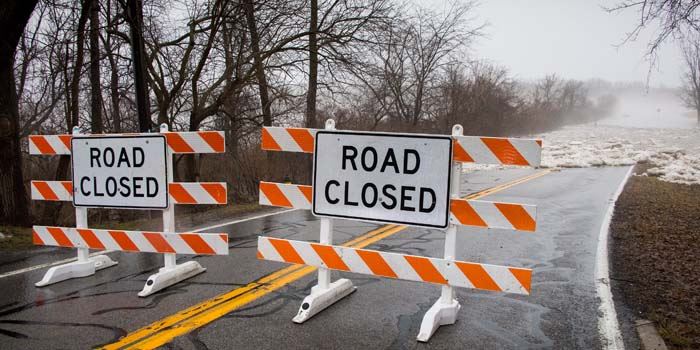 Side Cut Metropark in Maumee remains closed because of ice deposited during Maumee River flooding the first week in February. The flood was caused by ice jams on the Maumee River. Cleanup is just beginning, and the park is expected to be closed for an extended period. Updates will be posted on this page as new information is available. For your safety, please do not go beyond the barricades on River Road, which is closed between Ford Street and Jerome Road.
February 18 Update: Crews are working to reopen Side Cut by this coming weekend. Damage to the park was minimal, but large ice sheets and boulders are still strewn across the floodplain. Opening the park will be based on whether River Road can be reopened up to the Silver Lake and River View entrances. If the road and park entrances can be opened, the sledding hill will be available. The playground at River View, as well as the Rotary Shelter and Siegert Lake Areas, will remain closed for an extended period.
Seasonal flooding and occasional large-scale floods and river ice are nothing new to Side Cut. Floodplains hold tremendous amounts of water -- an important reason that Metroparks protects them.
Photo Gallery
Below is a gallery of photos featuring images of the flood and ice. Click or slide to see each image.
Photos: Art Weber, Scott Carpenter and Josh Brenneman. 
How to Volunteer
Volunteer cleanup days will be scheduled after the park reopens.
To receive notices about volunteer cleanup days, please call or email Annie Devine, Volunteer Coordinator. Phone: 419-407-9841.
Another option is to fill out a volunteer application online. On the form, indicate your interest in Side Cut flood cleanup. All volunteers will need to fill out the application.
Thank you to everyone for the outpouring of support and concern for Side Cut. As a floodplain park, periodic flooding is common and expected. This event was larger than normal, and will require more than routine cleanup to get the park back to the condition visitors expect.