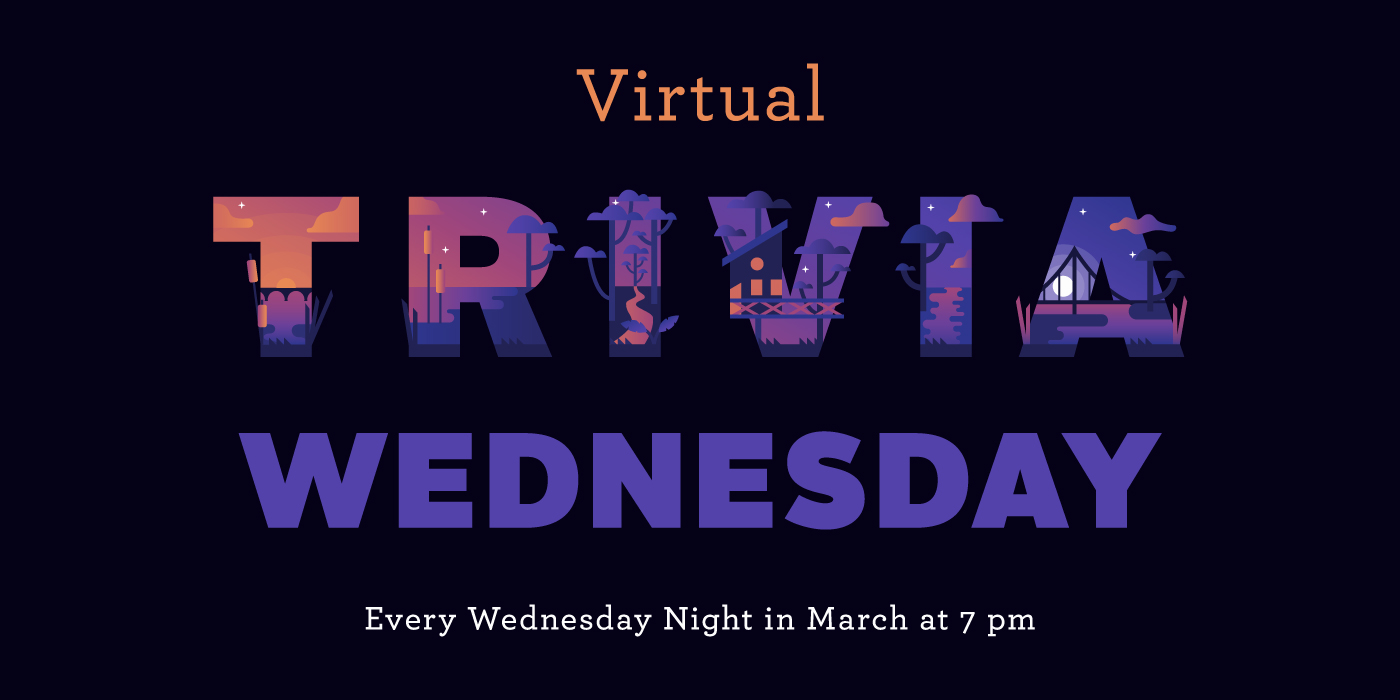 Metroparks Trivia returns to test your mastery of all things Metroparks and Toledo in a fun evening of trivia each Wednesday in March. From local history to nature knowledge, Metroparks Trivia will determine your park prowess. To help our trivia include all aspects of Toledo, we partnered up with several local agencies and organizations to take things up a notch!
Metroparks Trivia takes place at 7 p.m. every Wednesday in March. Please register per device. Because of the quick nature of this game, we recommend that you play as an individual and not as a team. Register for each weekly trivia event separate. Registration will close by 6:30 p.m. the day of the trivia event. You need a device with internet access to play. If you would like to watch the entertaining show and also see the answers, you will need to follow along on Zoom with a separate device that has internet access. An email will be sent with additional instructions on how to join the game by noon on the day of the Trivia. $3 per person, Reservations Required. Code 104406101 
PRIZES:
First Place: Souk Mediterranean Kitchen and Bar Gift Card
Second Place: Metroparks Camping Made Easy Hammock Kit
Third Place: Metroparks Camping Made Easy Birding Kit (For more details about the second and third place Camping Made Easy kit prizes, click here).
All prizes will be hand-delivered by our enthusiastic program staff. Be ready to experience a complimentary song and dance. 
Participants can only win one prize, however your weekly points will continue to cumulate for a chance at the Grand Prize. 
GRAND PRIZE: Tree House Village Overnight – Overnight stay at The Hub in the Tree House Village plus one Metroparks Camping Made Easy, Campfire Cooking Food Delivery Experience (up to 4 people). 
If you are unable to register online, please call 419-407-9700 to speak with a member of our Customer Service department during normal business hours, Monday through Friday 9 a.m. to 5 p.m. 
Partners
 #foryouforusforever #getoutsideyourself