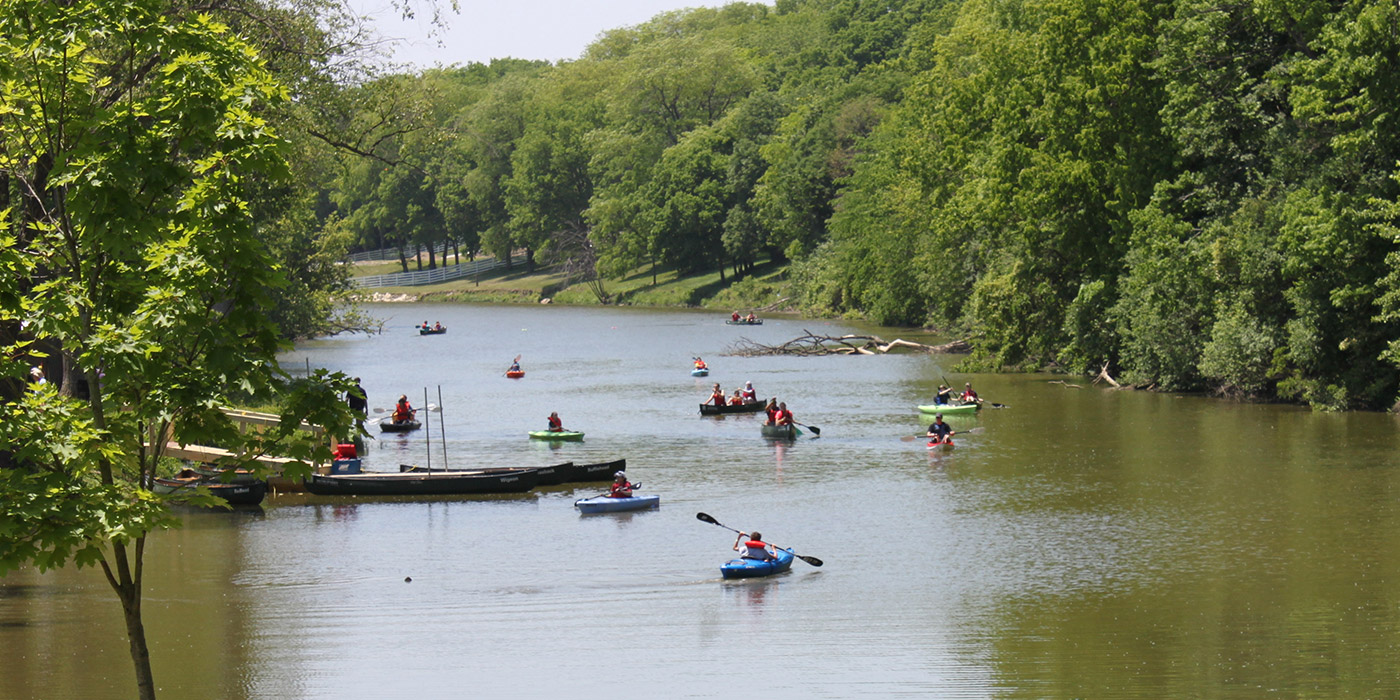 Learn A New Outdoor Skill May 21 at Side Cut
Kayaking, bicycling and other forms of outdoor recreation are growing in popularity, and Metroparks is offering new programs to help people enhance their skills and plan their summer adventures.
Many of the new outdoor skills programs will be featured during the third annual Outdoor Adventure Expo, this Saturday, May 21 from 10 a.m. to 4 p.m. at Side Cut Metropark in Maumee. Most activities will be based at the Silver Lake area, with water activities at the nearby Siegert Lake area.
Canoeing and kayaking; backpacking, day hiking and camping; fishing and wildlife watching; archery, geocaching and bicycling are among the activities that visitors can try or learn more about during the free community event. Food trucks will be available.
Informational workshops and "Try It" events will be offered by Metroparks staff and representatives of local outfitters and outdoor recreation organizations.
The event is sponsored by Metroparks of the Toledo, the Toledo-Lucas County Public Library and the Ability Center of Greater Toledo.
Ready, Set, Wear It
Participants in the Outdoor Expo are encouraged to wear a life jacket to help set the next world record for the most life jackets worn at the same time as part of a national campaign to promote boating safety. A photo will be taken at Silver Lake at 1 p.m.
Participating organizations
Black Swamp Bird Observatory
Cleland's Outdoor World
Cycle Werks
Eddie Bauer
Friends of Side Cut
Maumee Valley Adventurers
Nature's Nursery
NW Ohio River Runners
ODNR-Division of Watercraft
Partners for Clean Streams
PEAC bicycle program
Safe Kids Greater Toledo
Spoke Life Cycles
Toledo Area Bicyclists
Toledo Rowing Club
Toledo Zoo
Special thanks to Toledo Water Conditioning
Activities
Archery
Canoeing and Kayaking
Kids Zone
Climbing Wall
Geocaching
Food Trucks
Music 
Bike Month Activities
May is Bike Month in the Toledo Area and the Expo is a Bike Month event.
Valet bicycle parking
Metroparks Bike Fix it Stations
Guided rides on new bike trail
Bicycle safety checks
Tire and minor repair instructions
Bike/car safety tips
Pedicab rides
Adult trike race
Event Information
Date: Saturday, May 21, 2016, 10am to 4pm
Park: Side Cut Metropark
Fee: Free
No registration required.
Check Out a New Adventure...at Your Library

The Toledo Lucas County Public Library has selected some excellent books to help get you in the an outdoor adventure frame of mind. [Check it out]