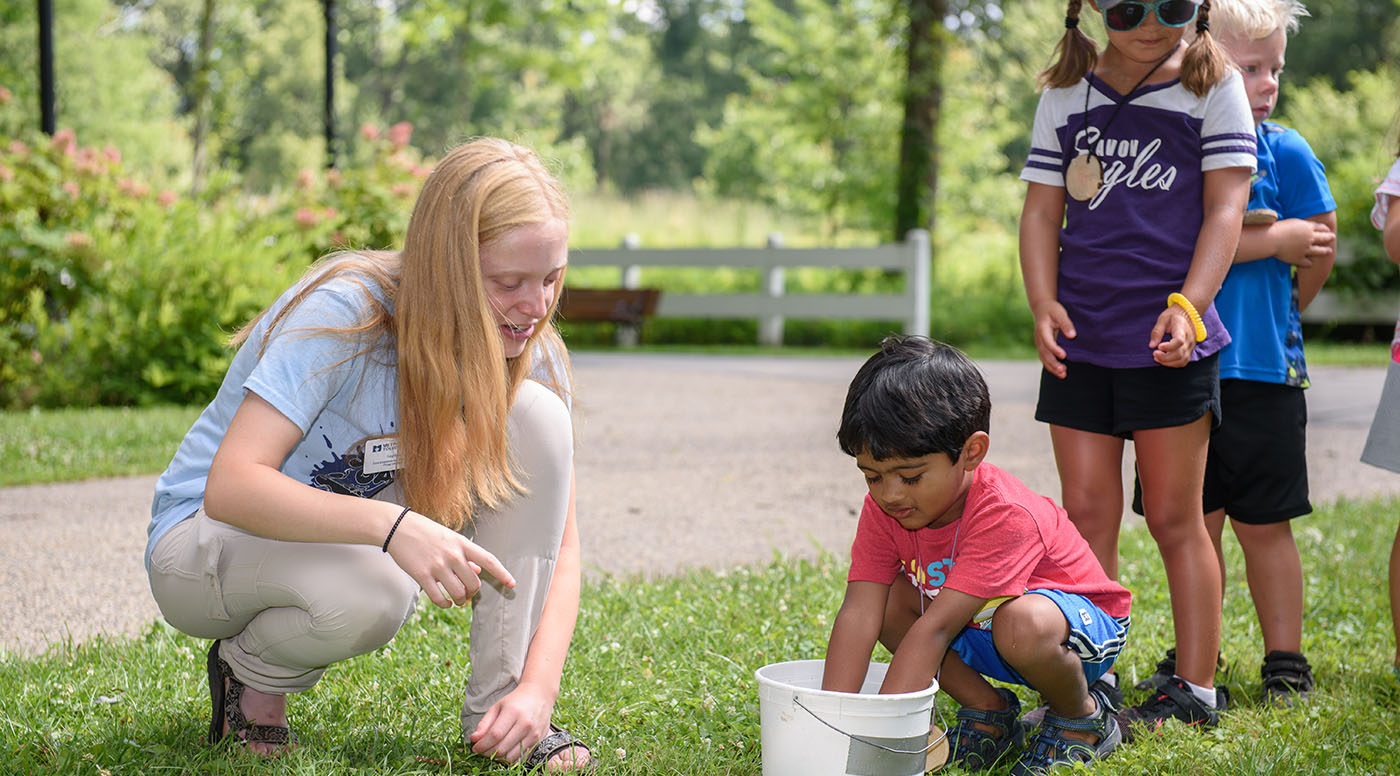 Summer is prime time for adventure, building new skills, making memories and learning about the natural world around you. Whether it's kayaking at Oak Openings or chasing insects through the meadow at Wildwood, Metroparks offers opportunities for kids to connect with nature and get outside this summer.
Camp registration opens 9 a.m. on March 22, 2021. Fee includes a t-shirt and an afternoon snack for all children. All participants should bring a packed lunch and a reusable water bottle each day.
Early Bird prices are valid until May 31st. Families with more than one child can take advantage of the multi-child discount until May 31st: sign-up more than one child at a time for camp and receive an additional $10 discount off the price for the other child (children). 
Families who sign up a child for more than one week of camp can take advantage of the multi-week discount until May 31st. Sign up a child for two or more weeks of camp and receive an additional $10 discount off your additional week(s) of camp. Member's discounts are also available. There is a camp for every family's budget and financial assistance is available. 
For camp registration assistance call 419-407-9789
For additional information call 419-407-9704
Below is a list of camps being offered in 2021.   
to apply for Summer Camp Scholarships 
Metroparks will adhere to the recommendations or requirements that come from the state for safe camp experiences during COVID.
Art of Nature Virtual Camp
(Ages 8 to 12)
Log-on to nature with this artistic virtual nature camp. The creative nature of art provides many opportunities to "go green" and have a positive impact our northwest Ohio region. Campers will enjoy age-appropriate eco-friendly art activities exploring Metroparks habitats through upcycled crafts, journaling, painting, drawing, music, and more! Campers will interact with staff and volunteers through live interactive webinars, recorded videos, and downloadable activities. All materials provided. Internet access required. $25, Reservations
June 28 through July 2 [Register]
Monday through Friday, 11 to 11:45 a.m.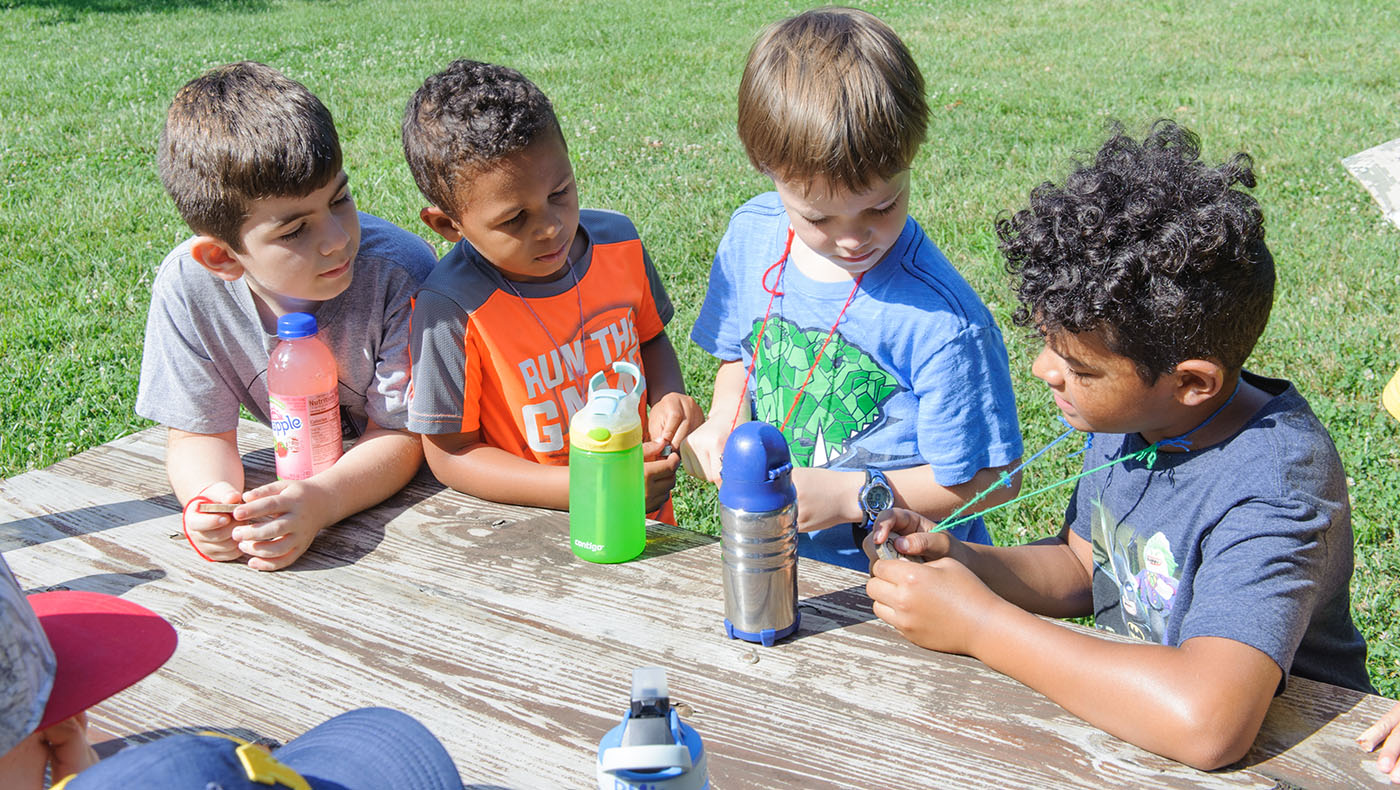 Outdoor Explorers Camp
(Ages 5 to 7)
There is so much to discover at the Metroparks all it takes is some exploration! During this week-long adventure, campers will learn the importance of "going green" as they meet the plants, animals and habitats that need our help. Through immersive nature walks, searches for critters, hands-on experiments, crafts, games, archery and canoeing, campers will gain a greater appreciation for our northwest Ohio habitats and learn fun and exciting ways to be good stewards. Camp will be held daily, with rainy day program options if necessary. A daily snack is provided. Fee: $160 (Members $150), Reservations
June 7 through 11 [Waiting List]
Monday - Friday, 9 a.m. to 2 p.m.
Wildwood Preserve, Metroparks Hall
June 21 through 25 [Waiting List]
Monday - Friday, 9 a.m. to 2 p.m.
Wildwood Preserve, Metroparks Hall
July 5 through 9 [Waiting List]
Monday - Friday, 9 a.m. to 2 p.m.
Wildwood Preserve, Metroparks Hall
July 19 through 23 [Waiting List]
Monday - Friday, 9 a.m. to 2 p.m.
Oak Openings Preserve, Oak Openings Lodge
July 26 through 30 [Waiting List]
Monday - Friday, 9 a.m. to 2 p.m.
Wildwood Preserve, Metroparks Hall
August 2 through 6 [Waiting List]
Monday - Friday, 9 a.m. to 2 p.m.
Wildwood Preserve, Metroparks Hall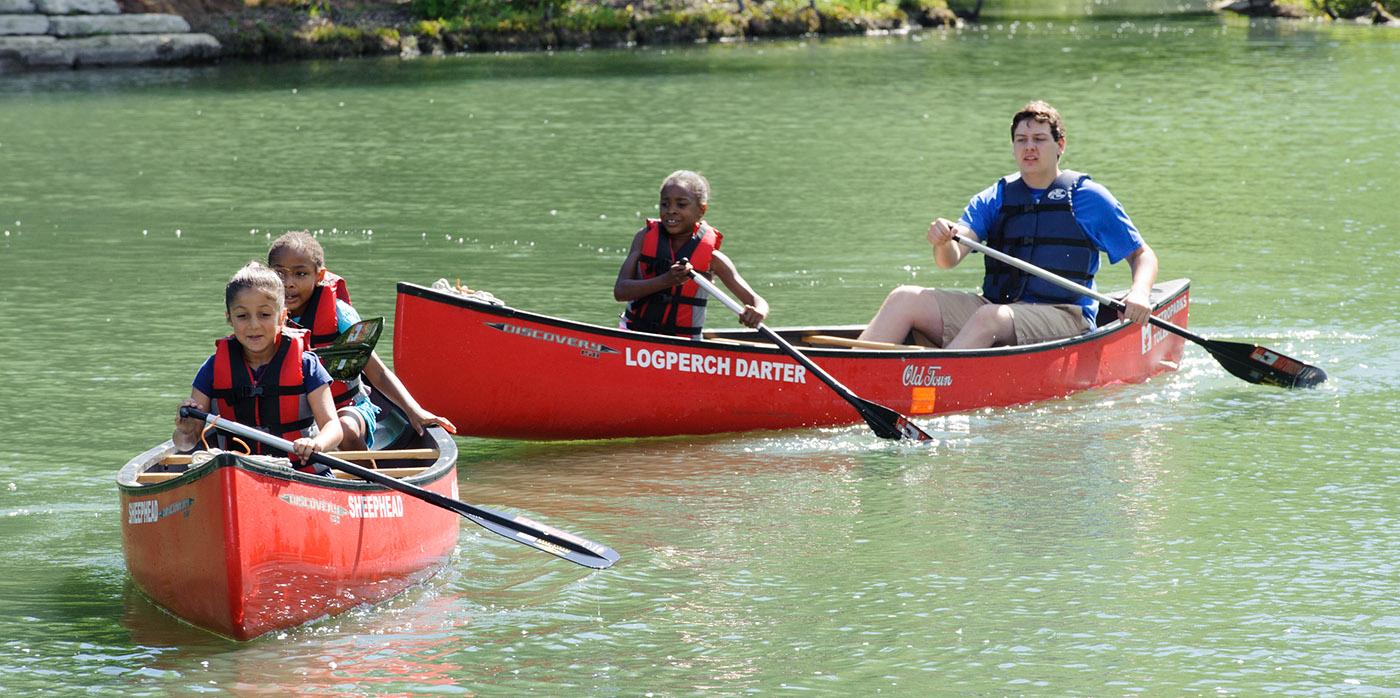 Nature Camp
(Ages 8 to 12)
Going green is not just about recycling, although that is important. How we interact with nature, learn from history, and use science can have an impact on our northwest Ohio habitats. Join us for a week-long adventure combining immersive outdoor exploration in the parks, hands-on activities, games, crafts and outdoor skills like archery, canoeing and tree climbing. Bring a friend or make a new one here as you learn more about keeping the Metroparks clean, safe and natural. Camp will be held daily, with rainy day program options if necessary. A daily snack will be provided. Fee: $200 (Members $190), Reservations 
June 14 through 18 [SOLD OUT]
Monday - Friday, 9 a.m. to 4 p.m.
Wildwood Preserve, Metroparks Hall
July 12 through 16 [SOLD OUT]
Monday - Friday, 9 a.m. to 4 p.m.
Oak Openings Preserve, Oak Openings Lodge
Paddling Camp
(Ages 8 to 12)
Beat the heat and make a splash at this action-packed week-long camp! Build paddling techniques and teamwork skills as you learn the basics of canoeing, kayaking and stand-up paddleboarding in a safe and fun environment. Paddling Camp includes in-water activities so campers should be prepared to get wet. The camp will be held daily, with rainy day program options if necessary. A daily snack will be provided. On Thursday evening enjoy an overnight camping experience and evening paddle (campers must be accompanied by an adult). Registration for this overnight experience is included in the camp fee. Fee: $250 (Members $240), Reservations 
July 12 through 16 [Waiting List]
Monday - Friday, 9 a.m. to 2 p.m.
Blue Creek Nona France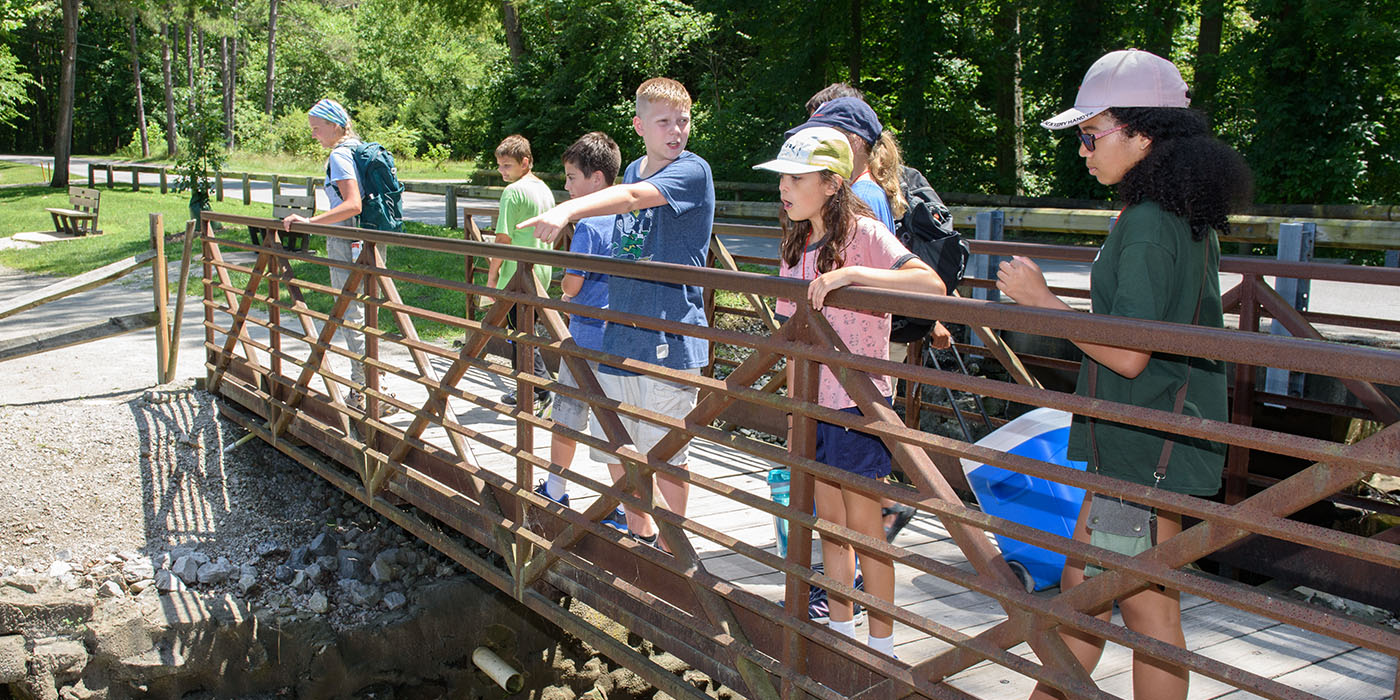 Outdoor Skills Academy


(Ages 8 to 12)
Can't choose just one outdoor skill to hone for the summer? This sampler camp will immerse campers in a new outdoor skill every day. From learning new paddle strokes to sharpening your wilderness survival skills, taking your tree climbing skills to new heights or giving archery a shot this camp has it all! Outdoor Skills Academy camp content is designed for the skills and abilities of campers age 8 to 12 and is not appropriate for younger children. The camp will be held daily, with rainy day program options if necessary. A daily snack will be provided. Fee: $225 (Members $215), Reservations 
June 7 through 11 [Waiting List]
Monday - Friday, 9 a.m. to 2 p.m.
Oak Openings Preserve, Buehner Center
August 2 through 6 [SOLD OUT]
Monday - Friday, 9 a.m. to 2 p.m.
Oak Openings Preserve, Buehner Center
Survival Camp 


(Ages 8 to 12)
Shelter, water, fire and food! Do you know the basics needed to survive in the out-of-doors? Campers will work with nature to practice techniques and sharpen survival skills to feel at home in the globally unique Oak Openings wilderness during this exciting and active camp! The camp will be held daily, with rainy day program options if necessary. A daily snack will be provided. Thursday evening enjoy an overnight camping experience (camper must be accompanied by an adult). Registration for this overnight experience is included in the camp fee. Fee: $250 (Members $240), Reservations

July 5 through 9 [Waiting List]
Monday - Friday, 9 a.m. to 2 p.m.
Oak Openings Preserve, Buehner Center
Archery Camp
(Ages 8 to 12)
Give Archery a shot this summer at Westwinds Metropark. Metroparks experts will transform participants from "campers" into "archers" over five days of basic archery instruction. Sling arrows at life-sized, 3-dimensional animal targets on the 3D archery course and hone your sharpshooting skills on the static archery range. Archery camp content is designed for the skills and abilities of 8-12 year old campers and is not appropriate for younger children. No experience necessary and all equipment is provided. The camp will be held daily, with rainy day program options if necessary. Campers should pack a lunch and water bottle for each day. A daily snack will be provided. Fee: $185 (Members $175), Reservations

June 14 through 18 [Waiting List]
Monday - Friday, 9 a.m. to 2 p.m.
Westwinds, Static Range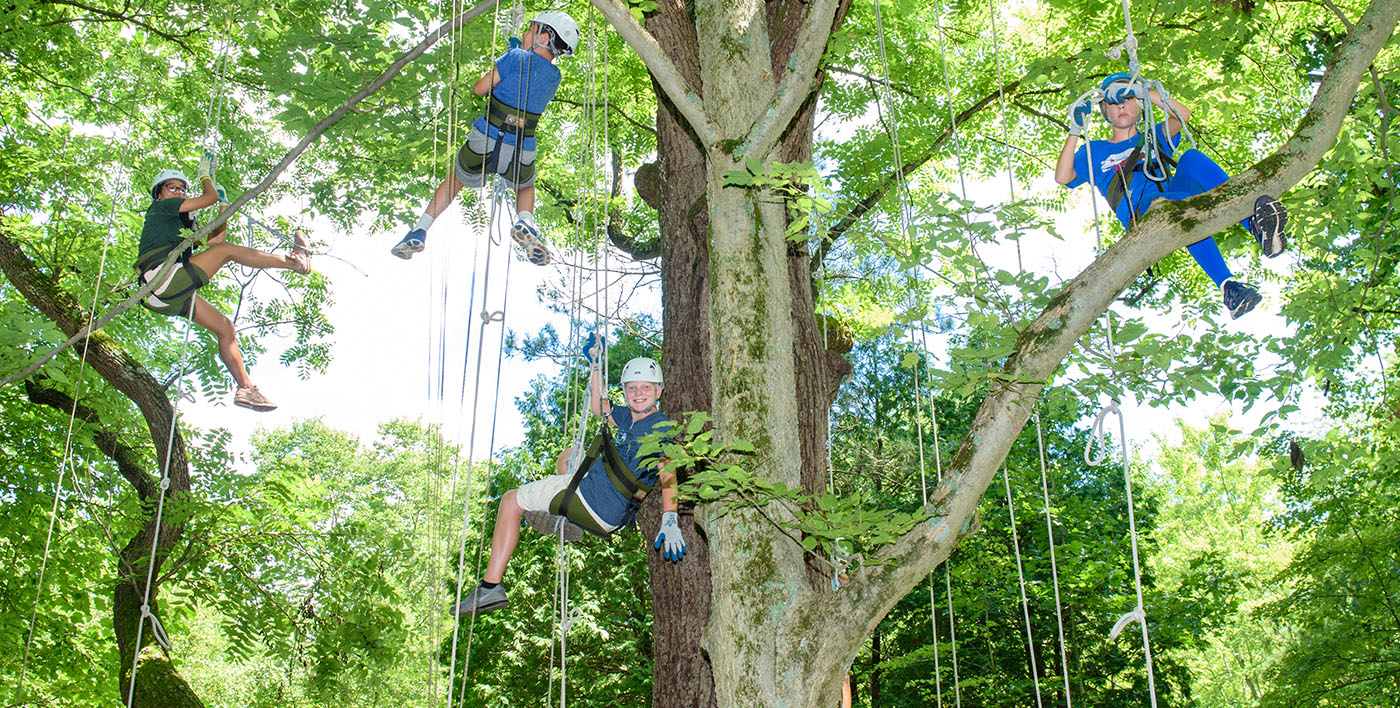 Mountain Biking Camp


(Ages 11 to 14)
Further your mountain biking skills and your love for adventure at this unique Metroparks summer camp experience. Campers will learn bike maintenance, mountain biking essentials and the fundamental skills required to safely conquer the trail. Mountain biking camp content is designed for the skills and abilities of those campers aged 11 to 14 and is not appropriate for younger children. All campers must be able to ride their bikes, use the brakes and shift gears. This camp is suitable for beginner to intermediate riders. All campers will need to supply their own bike and helmet. The camp will be held daily, with rainy day program options if necessary. A daily snack will be provided. Fee: $225 (Members $215), Reservations

July 26 through 30 [Waiting List]
Monday - Friday, 9 a.m. to 2 p.m.
Oak Openings Preserve, Beach Ridge Area, Cannaley Treehouse Village, Flatwood Commons
Tree Climbing Camp


(Ages 11 to 14)
Join us for Tree Climbing Camp! We will be expanding the tree climbing skills of all participants. Learn more about the trees and how to safely and properly climb them, as well as the science behind it all! Get up close and personal with our majestic walnut tree, named Old Faithful, at Oak Openings Preserve and see everything from a new point of view. Campers will learn how to assess trees, work with all of the gear and equipment, tie climbing knots, and fully set up a tree for climbing (under supervision). Don't miss this truly awesome experience to get up close and personal with our majestic trees and see everything from a new point of view. Tree Climbing camp content is designed for the skills and abilities of 11-14 year old campers and is not appropriate for younger children. No experience necessary and all equipment is provided. The camp will be held daily, with rainy day program options if necessary. Campers should pack a lunch and water bottle for each day. A daily snack will be provided. Fee: $250 (Members $240), Reservations

June 21 through 25 [SOLD OUT]
Monday - Friday, 9 a.m. to 2 p.m.
Oak Openings Preserve, Buehner Center