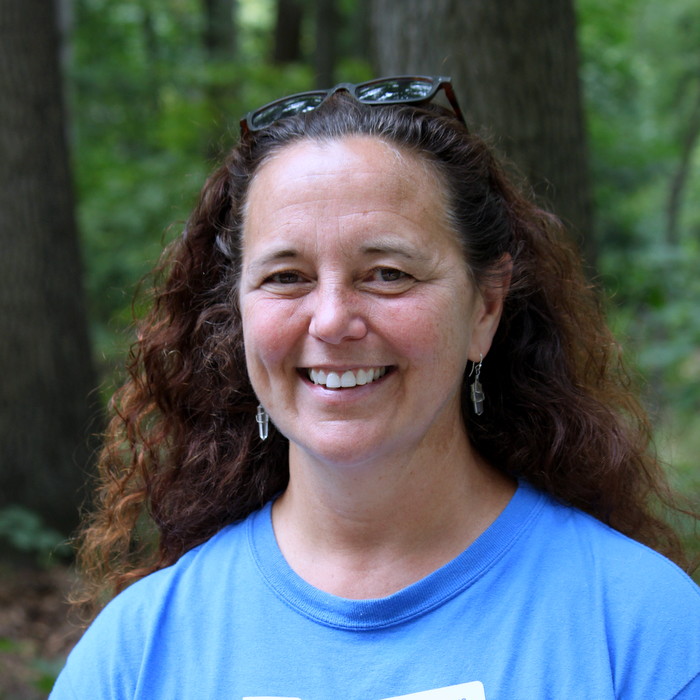 Kim High
Naturalist/Historical Interpreter
Kim is a 33-year veteran naturalist/historical interpreter at Metroparks. She is also an active Certified Interpretive Trainer with the National Association for Interpretation, and she has taught naturalist classes for 30 years at the University of Toledo and, more recently, Bowling Green State University. In 2015, she was the recipient of the National Association of County Park and Recreation Officials Professional Fellow Award and the Ohio Certified Volunteer Naturalist Outstanding Mentor Award. At Metroparks, Kim's primary duties are training staff and volunteers, leading programs and creating interpretive text and exhibits. In her spare time, Kim enjoys hiking, bicycling, camping, music and spending time with her family and beagle.
---
Latest From Kim High

Bats are amazing mammals that have perfected the phenomenon of echolocation for hunting.

The colors are always there, but you can only see them in the fall. Metroparks environmental educators Tyler Sabo and Kim High explain.

Mid-winter is a terrific time to come out to Metroparks and enjoy some light-hearted wildlife programming complete with stories of both fact and fiction; some favorite, tasty groundhog snacks; and a stroll into typical groundhog habitat.