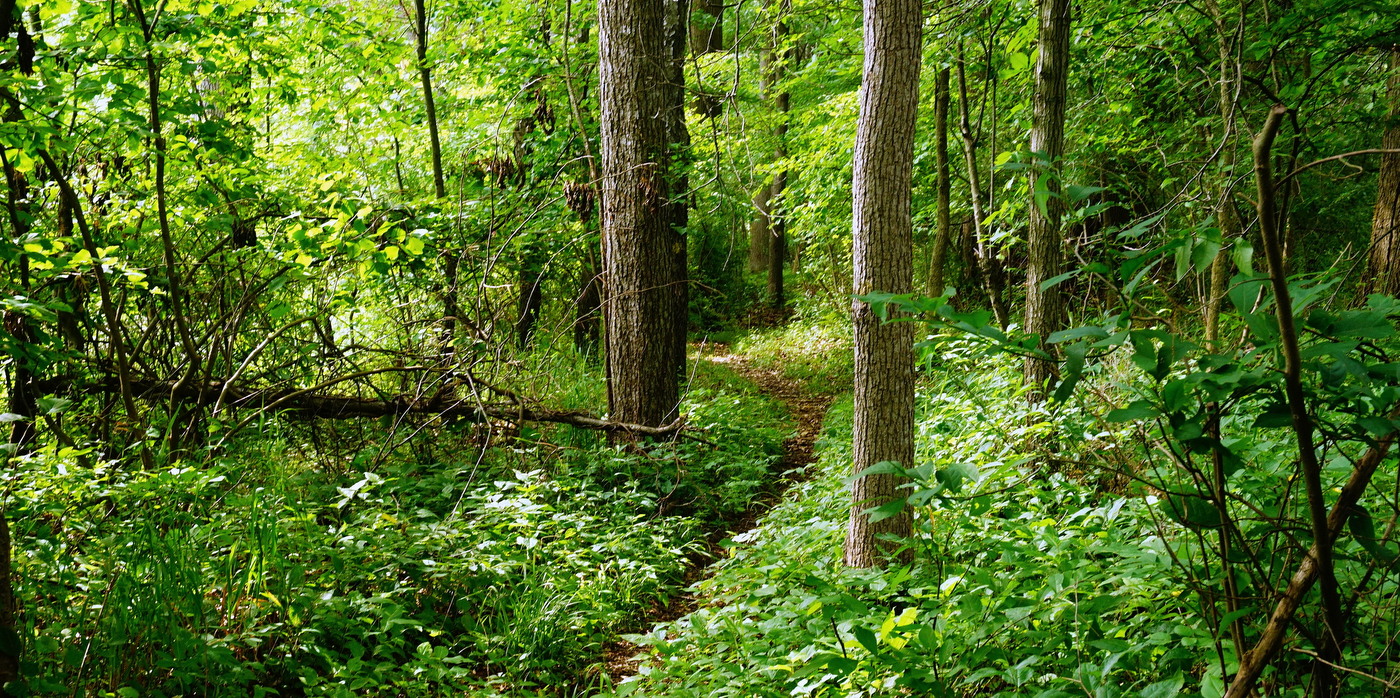 Singletrack Bicycle Trail
Mountain Man Sports to Raffle Bike for Singletrack Trail Volunteers
Mountain Man Sports is raffling a Salsa Timberjack mountain bike (a $950 value) to Metroparks Singletrack Trail Volunteers. The raffle drawing will take place at the end of the Singletrack workday season this fall.
To enter the raffle, sign up and attend a singletrack trail build workday then stop by the Mountain Man Sports shop (2735 N. Reynolds Rd . Toledo, OH) within one month to claim your raffle ticket.  One raffle ticket is earned for each workday attended, so the more you help, the more chances to win the prize.
Volunteers who have been helping since April 1, 2017 will get a raffle ticket awarded retroactively for each previous workday attended. Stop by the shop to get those tickets entered.  If you are not sure which days you worked, contact Annie at the email below.
Raffle tickets will be offered for the regularly scheduled build workdays on Mondays (4-7pm), Wednesdays (4 to 7 p.m.) and Saturdays (9 a.m. to noon). Be sure to sign in at all the workdays you attend.
Contacts:
To get signed up as a volunteer, contact Annie Devine at annie.devine@metroparkstoledo.com
For questions about the raffle prize, contact Adam Slough at adam@mountainmansports.
---
About the Project
Metroparks is working with local mountain bike enthusiasts, bike clubs and businesses to create the park district's first single track bicycle trail, the Beach Ridge Trail at Oak Openings Preserve. The narrow, scenic trail will be built with the help of volunteers.
The second phase of the project is now underway.
The first section, which opened May 7, is about 5.5 miles and shares portions of the Wabash Cannonball Trail and the park's Hiking Trail.
Phase 2 will continue on property recently acquired by Metroparks west of State Route 64 in Lucas and Fulton counties.
An estimated 1,000 hours of volunteer time will be needed to construct the trail.
Posters from August 3 public meeting
---
Characteristics of a Single Track Trail
Narrow Tread Width- In most areas the trail tread will only be about 18" wide.  In section of trail that are two-way and at road intersections the tread width will be widened to about 36"
Flow- The trail has been designed with bikes in mind as the primary user.  Therefore it tends to weave and dip more than a normal walking trail.  It also avoid sharp turns that would result in heavy braking which could lead to erosion issues.
Non-traditional Boardwalks- The trail will have multiple boardwalks to cross ditches and wet areas.  Unlike our normal walking trails, these boardwalks may be undulating, twisted, or split into varying widths to enhance the riding experience. The board spacing on the bike trail boardwalks may also be slightly further apart than a traditional walking trail.
Bench Cut Trails- Many areas of the bike trail will be bench cut into a slope.  This is in keeping with best practice techniques for a sustainable trail.  The bench cut trail sheds water much better than trail at the top or bottom of a hill.
---
Future Opportunities
Trail Head Development- Metroparks has applied for a grant to develop a dedicated trail head north of the Swanton Reservoir. The trail head will include parking, a restroom, and a flexible use facility for group and/or programming.  The grant would also help us speed up development of the Fulton County portion of the bike trail.
Fat Bikes- We might try grooming sections of the bike trail with a snowmobile to facilitate the use of fat bikes in the winter. This will be a tentative initiative.  Trail sustainability and protecting the park resources will be 1st priority, but if we can do responsibly we will try it.
Camping- Improvements are being planned at the Springbrook Group Camp.  Metroparks is considering the possibility of opening this camp to the general public if the biking community indicates an interest.
---
How to Get Involved
Please use the links below to make a financial contribution or to lend a hand as a volunteer.
To donate: Make a donation to this project online.
To volunteer: If you are new to volunteering at the Metroparks, you will need to fill out a volunteer application online. Allow 48 hours for your application to be processed and then follow the directions for logging in to Volgistics. If you are a returning volunteer, you can sign up for a work day in Volgistics. See the right hand side of the page for a link to instructions on how to do that.
Work day groups will meet at the Cannaley parking area at Oak Openings (3520 Waterville-Swanton Rd. Swanton, OH). This is not a marked location. From the road, you will see a white fence and a gated driveway. There is a yellow fire hydrant near the entrance to the drive. The gate should be up. Head up the long driveway until you reach the parking area. If you have trouble locating the meeting spot, please contact the duty ranger at 419-360-9179 and ask for the location of the Cannaley property.
Work days: Wednesdays, 4 to 7 p.m.; Saturdays, 9 a.m. to noon; Sundays, 1 to 4 p.m.
If you are interested in bringing a group of people to help on a work day, please contact Annie Devine at annie.devine@metroparkstoledo.com or 419-407-9841.
Value cannot be null. Parameter name: source