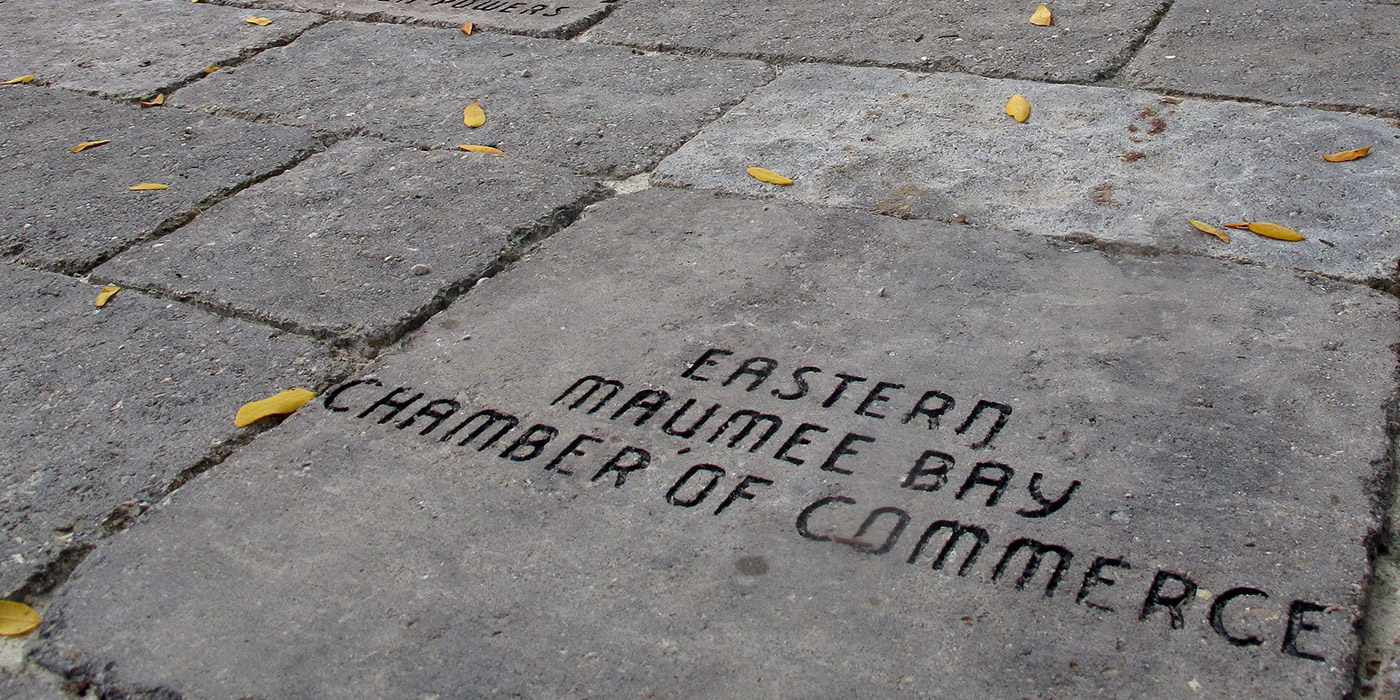 Make A Difference In Current Projects
Your gift can be designated to any of the projects listed below. These are just a few examples. 
Bricks at Side Cut, Pearson and Wildwood Metroparks.
Be a part of the improvements at Side Cut, Pearson, Secor and Wildwood by buying an engraved legacy brick that will be used throughout the parks. Two sizes are available. 


Memorials and Honorariums...lasting gifts.
Monetary gifts may be made to remember an individual or to honor someone special. Honorariums and memorials serve to celebrate life's occasions -- to honor and remember loved ones in a meaningful way.
When making a gift by check, checks may be made payable to: Metroparks of the Toledo Area and mailed to: Metroparks of the Toledo Area, 5100 W. Central Ave., Toledo, OH 43615.
If you would like to make a gift payable by credit card over the phone, please call 419.407.9712.
Please feel free to print the form below and include it with your monetary gift.
Thank you for your thoughtful consideration of a gift to Metroparks.
Be part of history.
The Fallen Timbers Battlefield is a historical gem—but currently, it is a diamond in the rough.
When the Battlefield is opened to the public, it will be a destination for National Park fans, history buffs, students and nature lovers alike.Your donation will help make this nationally significant historic site accessible to everyone.
Funds are needed to develop a boardwalk trail, interpretive signage, visitor services such as restroom and parking lots, and more.
Learn more about Fallen Timbers

Help make nature accessible to all.
Windows On Wildlife at six Metroparks look out onto wildlife feeding stations outside, with interpretive information inside to help you identify the birds and other animals.Windows on Wildlife are handicap-accessible and heated for year-round use.
Your gift can help maintain the structures, purchase bird feeders and seed and fund interpretive displays and literature to make each mini-nature center enjoyable and educational. 

Preserve a Toledo treasure.
The Wildwood Manor House is one of the Toledo area's most famous addresses.
Thousands visit the stately Georgian-colonial mansion every year to learn about the Stranahans, automotive pioneers who established Champion Spark Plug as one of the area's best known companies.
The Manor House is also a venue for cultural programming and special family events the year round. The large house, with 32 rooms and a historical garden, requires housekeeping and maintenance. Your contribution can help keep preserve a piece of Toledo-area history while providing a special place for friends and family to gather. 

Get kids outdoors.
A movement has begun across the country to get children back outdoors called "No Child Left Indoors." It was started by a groundbreaking book, "Last Child In The Woods," written by Richard Louv, which documented the physical, emotional and societal harm caused by a generation of children who have become disassociated with their natural surroundings.
Many of us remember a time when "play" meant unconstructed, outdoor adventures, full of imagination, fresh air, exercise and fun. Today, that's not the case for many children.
Your donation can help put a naturalist in a classroom, or bring a class full of children to a park. Transportation costs, interpretive materials and staff need funding to make this possible. 

Blaze new trails, and maintain old ones.
For many people, trails ARE the Metroparks. Trails are the number one reason people visit Metroparks. They lead nature enthusiasts deep into the woods, connect places of interest and provide paths for runners, walkers and cyclists to exercise in the fresh air.
Trails are one of Metroparks' top priorities. You can help blaze new trails and maintain old favorites. Your designated gift to the Trails Fund will be used to keep Metroparks trails in the condition park visitors are accustomed to. 

Send children to camp.
Each summer, children from the community make new memories that will last a lifetime in weeklong day camps in the Metroparks. Camps provide educational, outdoor experiences ranging from swimming and boating to bird watching and fishing with a Metroparks naturalist.
Metroparks strives to offer the highest quality and value in our camp experiences. With your contribution, we can keep camps affordable to all. 
---
For more information, call (419) 407-9700.