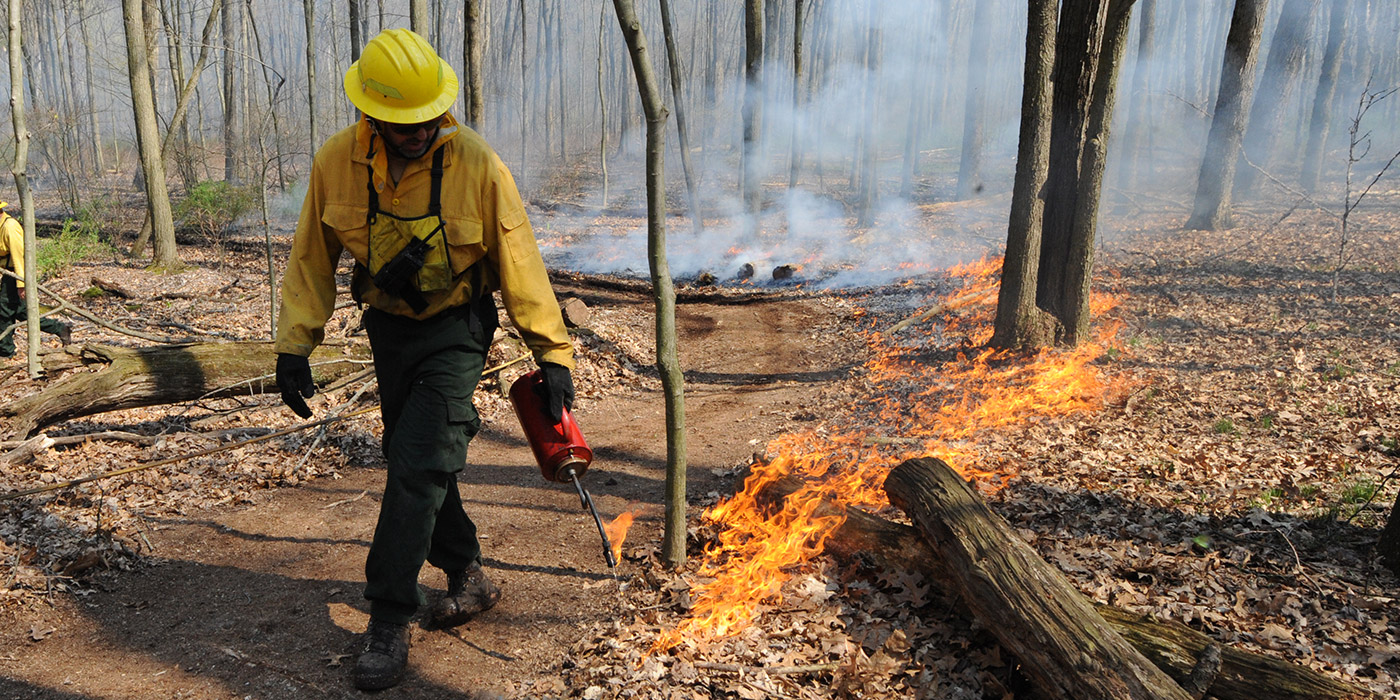 Metroparks is not only protecting natural areas, but restoring them to balanced, naturally functioning ecosystems.
Northwest Ohio's wet prairies, swamps and other wetlands were largely drained after settlement. By the 1950s, more than 90 percent of Ohio's original wetlands had been destroyed. Over time, regional ecosystems suffered from development and the effects of invasive species.
With significant landholdings in globally rare ecosystems such as the Oak Openings Region and important wetland corridors throughout Lucas County, Metroparks is committed to protecting and restoring habitats that support plant and animal biodiversity.
It starts with preservation. Since 2003, the park system has increased its land holdings by more than 60 percent to 12,000 acres—preserving some of the best examples of habitats that remain. Once properties are protected, the restoration begins. Planting, burning with prescribed fires, managing wildlife, cultivating and planting native plants and trees, and aggressively removing non-native, invasive species are all tools in the restoration toolbox.
Examples of prairie and savanna restorations can be found throughout the Oak Openings Region, where prescribed fires have removed excessive woody growth and stimulated regrowth of dormant plants. A different type of restoration can be seen at Pearson, where 300 acres of farmland has been turned back into a functioning wetland where you can hear frogs singing and where you can watch warblers and shorebirds be drawn to the water.
Numerous volunteers opportunities are available year round if you'd like to get your hands dirty while helping to restore our region's natural treasures.
Articles Tagged in Restoration, Development, Control