10 Hikers Back from AT Adventure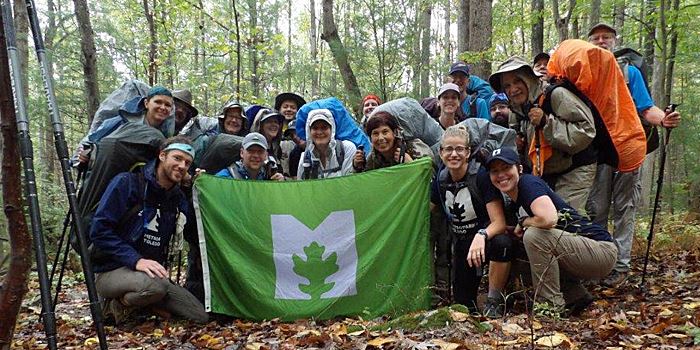 Metroparks Outdoor Skills team took two groups of backpackers on a backpacking adventure last weekend to cross the Pennsylvania-Maryland border on foot.  It rained the majority of the time, but everyone had a great time fulfilling their Appalachian Trail dreams.
Ten people hiked northbound and 10 hiked southbound to meet in the middle here where they stopped for a quick picture and round of high-fives before continuing their trek to complete 18.6 miles on the "AT."
If you are interested in participating next year, the below program is the kickoff where all backpacking programs for the season, including the AT trip, will be announced. 
Backpacking 101
Wednesday, January 15 at 6:30 p.m.
Wildwood Metropark, Ward Pavillion
 The iconic Appalachian Trail has cast a spell over hikers and backpackers for over 80 years. This year's Backpacking 101 kickoff  program will feature a panel of participants from October's second annual destination backpacking adventure. Some participants will share their pictures and tales from the trail.  Come and find out what adventures lie ahead for the 2020 backpacking season.