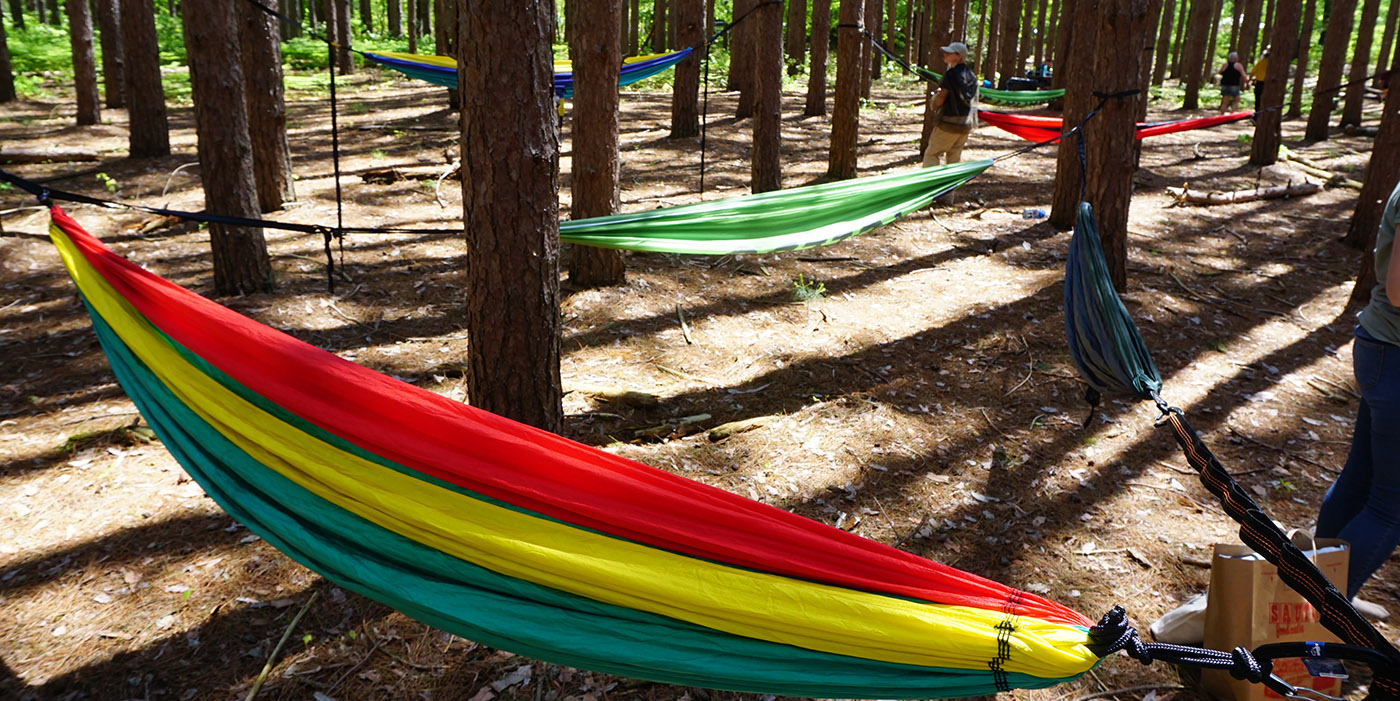 Maps
Designated Hammocking Sites
Metroparks is a leader in conservation and as such we need to protect the resources we steward. Hammocking is allowed in specific locations that are visually beautiful but ecologically barren. To keep the proper balance between conservation and recreation Metroparks does not allow hammocking on all our property, only in three designated locations and camp sites. While hammocking in approved areas be sure to follow these few rules to help Metroparks prevent harm to trees and prevent the spread of harmful fungi like oak wilt.
Hammocking Guidelines:
Straps, not ropes – straps distribute weight more and do not "pinch" the conductive tissues of the tree which lie just below the bark.
Six inches in diameter at least -- If you are hammocking on a tree or a branch that is less than six inches in diameter the stress at the point of attachment is enough to damage the bark and conductive tissue. Trees and branches larger than six inches across spread out the stress over a larger area and can withstand the stress without damage to the conductive tissue.
Do NOT hammock on Oak trees – Oak wilt is a fungal disease that is extremely detrimental and difficult to detect, until the tree suddenly dies. Metroparks Natural Resources department is diligently working to detect, isolate and remove infected oak trees. There is a cure, but it is costly, time-consuming and until the tree is healed it is still able to spread the disease. The best current management practice is to remove the tree and the roots to slow and hopefully stop the spread of this disease.
Overnight hammock camping is only permitted in designated campground sites.
Oak Openings Preserve, Hammocking at 'The Spot" Information
Pine Stand Management

Quick Points:

Raising Babies from the Ground Up

Tree-safe and Conservation focused