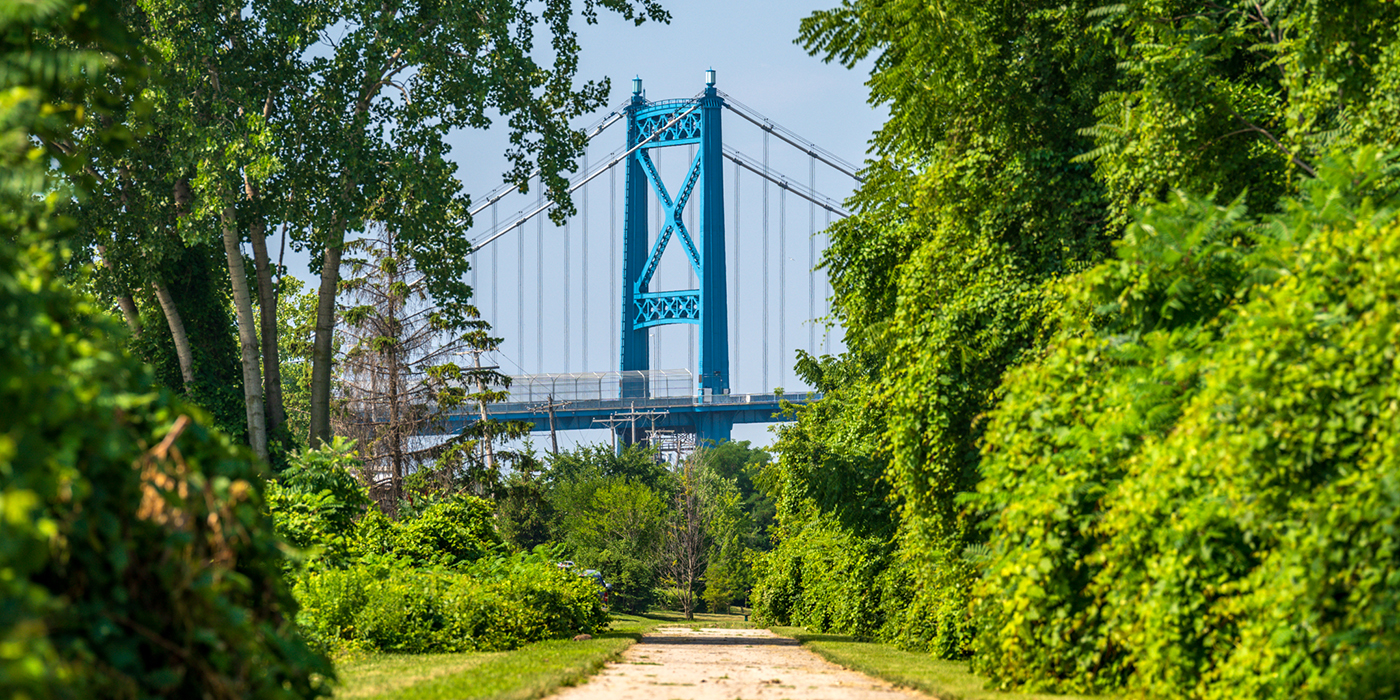 Park Maps and Trails

Park Rentals and Highlights

Park Hours & Contact Information
An urban oasis on the Maumee River in downtown Toledo.
This small riverside park in the city will take your breath away.
Located in downtown Toledo, the park includes a half-mile of river frontage, with an entrance at the base of the Anthony Wayne Bridge. The 28-acre greenspace offers a 1.5-mile meandering walk/bike path and tranquil views of the Maumee River, where it is not unusual to see a freighter lumber by.
Middlegrounds is a reclaimed riverfront property. The transformation of the land began with the removal of 8,000 tons of debris, and features of the park were built with sustainability in mind. Visitors will love the beautiful decking made of ipe wood, and the river benefits from a natural system that captures and cleans water runoff from the adjacent bridge.
Middlegrounds has a kayak cove with access to the river for those who bring their own boats, and a hub for the Veo Bike Share. 
Middlegrounds will eventually be part of the Glass City Riverwalk -- 300 acres of greenspace stretching along the East Toledo and downtown sides of the river. Learn more at GlassCityRiverwalk.com.
Bring Your Dog
The off-leash dog area at Middlegrounds has separate fenced areas for large and small dogs. There is no membership fee to use the dog park, which serves downtown dwellers and visitors alike.