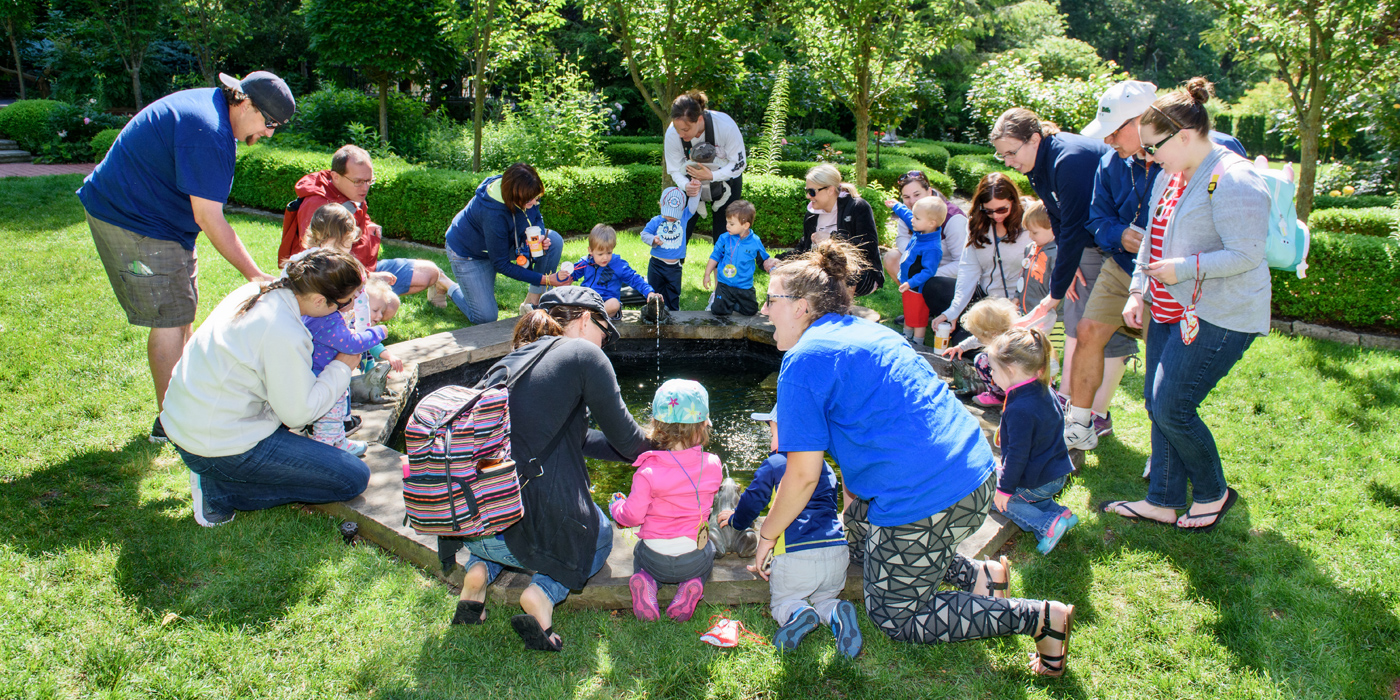 Special Events & Programs
Our reservation system will be unavailable beginning at 10 p.m. on Wednesday, November 29 for regularly scheduled maintenance. It will be available on Thursday, November 30 by 9 a.m.
Programs and events that foster connections to your Metroparks.
Venture into the woods and prairies with a naturalist. Travel back in time with a historical interpreter. Experience an outdoor adventure that you thought you could only have on vacation. At Metroparks we are dedicated to helping students of all ages make real-world connections by providing opportunities to better understand and appreciate northwest Ohio's unique ecosystems and the animals that live here.
Metroparks Member Discount
Metroparks Members may receive a discount on program fees. For full details on becoming a Metroparks Member, visit the Membership page on the Metroparks Toledo Foundation site.
Everyone Welcome
Metroparks does not discriminate on the basis of race, color, national origin, religion, gender, disability or age in the delivery of programs and services. For assistance, call Customer Service at 419-407-9700.
We are committed to diversity, equity and inclusion. Staff can adapt many programs to be accessible. Please tell us your needs at the time of registration, but no later than 72 business hours prior to the program. For additional information or questions, please contact Ashley Smith at 419-265-2920 or Ashley.smith@metroparkstoledo.com
Metroparks Inclusive Programs
For assistance registering for a program, call Customer Service at 419-407-9700 or email at customerservice@metroparkstoledo.com
Public Program Scholarships
Don't let program fees be an obstacle for you or your family to participate in a Metroparks program. Scholarships are a form of financial assistance offered to eligible Lucas County residents based on financial need. Scholarships provide 50% of the program fees for families.
Articles Tagged in Program

Metroparks Toledo and Paulette's Studio of Dance invites you to an Open-Air Salsa Class at Wildwood Preserve!

Employees of the Toledo Mud Hens take aim at Side Cut during a staff outing. You can design a custom Metroparks adventure for your group, too. Schedule programs with Metroparks naturalists and outdoor skills instructors for your private event. Archery, kayaking, night hikes, snowshoeing and wigwam building are just a few ideas. See our list of activities/prices. Customize and combine activities for a memorable company outing, church picnic, birthday party or other event.

The Metroparks Vernal Pool Monitoring Program raises public awareness about the existence of vernal pools and their importance to local biodiversity, allows people to participate in a field-research based program, and establishes baseline information about the overall biodiversity for a selected vernal pool.