Mud Hens Host Staff Outing at Side Cut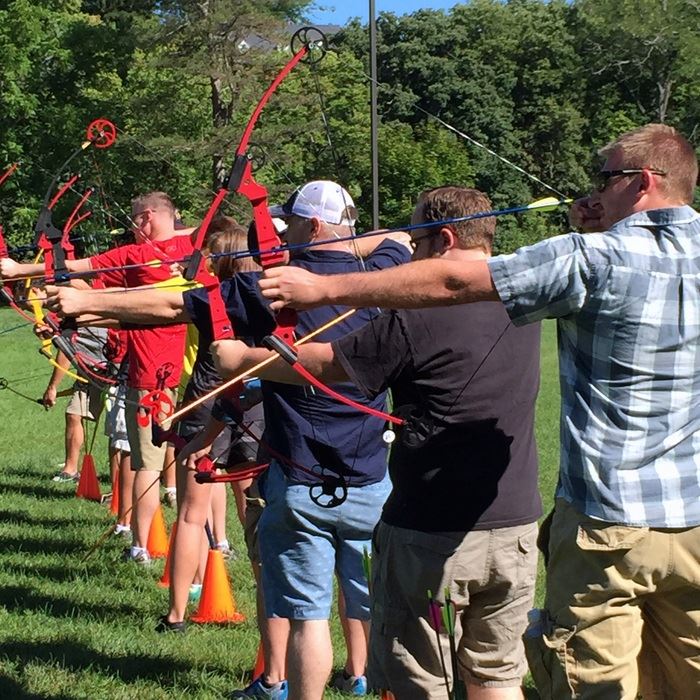 Employees of the Toledo Mud Hens take aim at Side Cut during a staff outing.
You can design a custom Metroparks adventure for your group, too. Schedule programs with Metroparks naturalists and outdoor skills instructors for your private event. Archery, kayaking, night hikes, snowshoeing and wigwam building are just a few ideas. See our list of activities/prices. Customize and combine activities for a memorable company outing, church picnic, birthday party or other event.