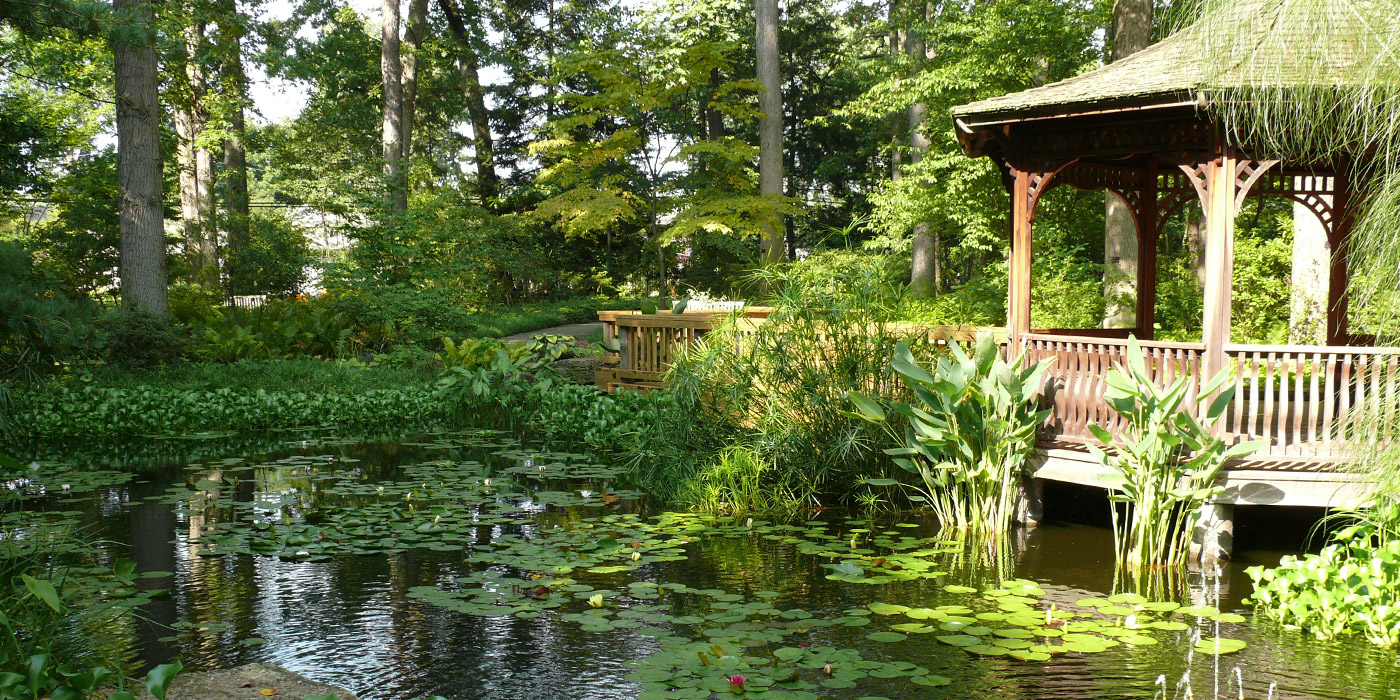 Toledo Botanical Garden is a museum for plants.
A museum for plants, Toledo Botanical Garden offers visitors the opportunity to share, discover and enjoy nature's beauty. With more than 60 acres of display gardens and relevant plant collections, TBG is full of beauty, tranquility and opportunities for exploration and reflection.
Green thumbs come to the Garden to learn more about the varieties of annuals and perennials nestled within the various beds and look for ways to incorporate new ideas into their home landscapes. Art lovers are inspired by the Artisan Village, original sculptures located throughout the Garden and the annual Crosby Festival of the Arts. Music enthusiasts groove to the smooth sounds of local jazz performers during our summer concert series. And children become engaged in our natural world through educational, hands-on plant exploration and pioneer living activities.
There's truly something for everyone at Toledo Botanical Garden. People of all ages, backgrounds, and abilities are welcome to come explore and enjoy. 
Dogs are not permitted at Toledo Botanical Garden.
Also visit:
Toledo Botanical Garden Artisan Village
What's In Bloom
Below are some bloom highlights for late September to early October enjoy. 
Dahlias (Dahlia cv.) in the Dahlia Garden near Rose Garden.
Hyacinth Bean (Lablab purpureus) in the Herb Garden.
Bush Clover (Lespedeza thunbergii 'Gibraltar') in the Artists Village.
Stonecrop Sedums (Hylotelephium cv.) in the Perennial Garden & Artists Village.
Japanese Anemone (Anemone japonica) in the Perennial Border.
Obedient Plant (Physostegia virginiana) in the Color Garden.
Coleus (Plectranthus cv.) in the Woodland Garden.
Ornamental Grasses (Pennisetum spp., Calamagrostis spp., Panicum spp.) in the Grass Garden.
Updated: 09/23/2020