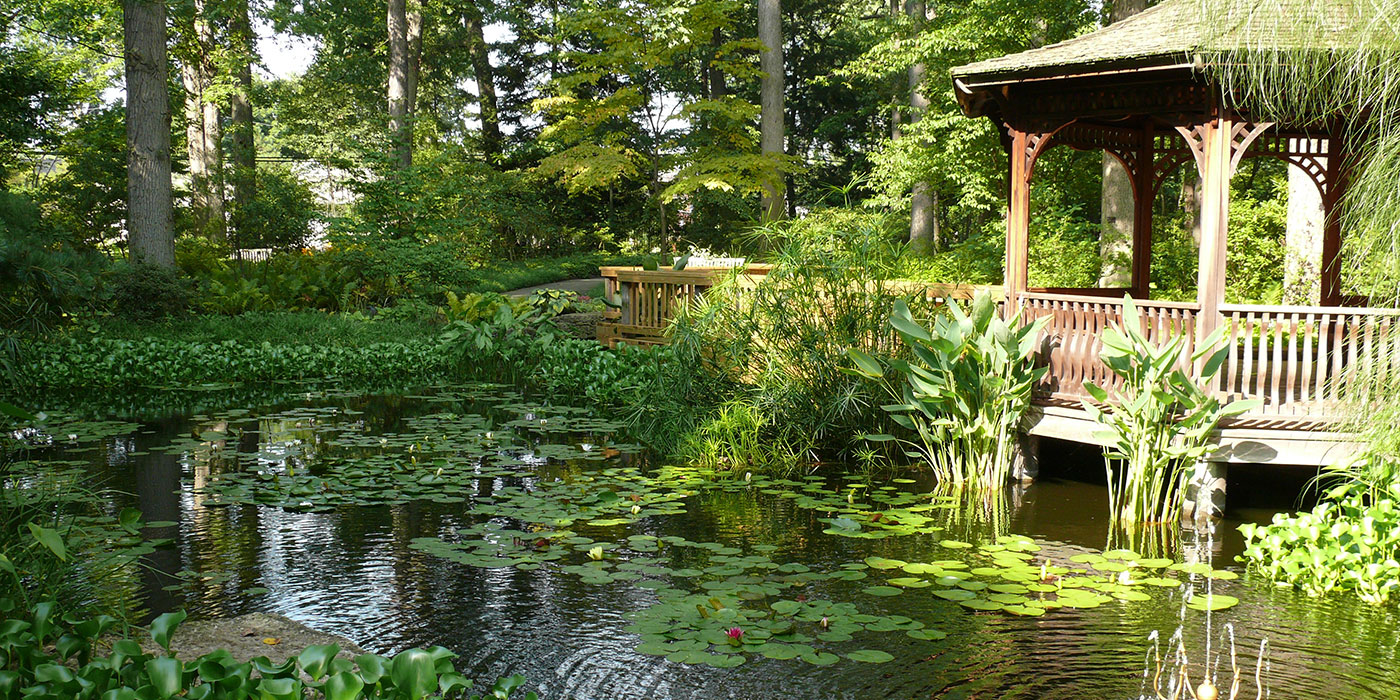 Park Maps and Trails

Park Rentals and Highlights

Park Hours & Contact Information
Gardens, art, learning blend beautifully at TBG.
A museum for plants, Toledo Botanical Garden offers visitors the opportunity to share, discover and enjoy cultivated beauty.
With more than 60 acres of display gardens and relevant plant collections, TBG is a place of tranquility and opportunities for exploration and reflection. It is also a center for the arts and neighbor to two Toledo Public Schools -- Hawkins STEM Academy and Natural Sciences Technology Center -- creating a campus for horticulture, art and education.
Green thumbs come to the Garden to learn more about the varieties of annuals and perennials nestled within the various beds and look for ways to incorporate new ideas into their home landscapes.
The Doneghy Inclusive Garden is an accessible, sensory experience of sights, sounds, tastes and textures.
Art lovers are inspired by the Artisan Village, the region's largest public collection of sculptures located throughout the Garden, and the annual Crosby Festival of the Arts. Music enthusiasts groove to the smooth sounds of local jazz performers during a summer concert series.
The Secret Forest, an engaging children's playscape, immerses young visitors in nature and adventure.
Please note that on Thursdays, July through September, Toledo Botanical Garden will close to the public beginning at 1 p.m. to set-up for Jazz in the Garden. Gates open at 5:30 p.m. for the concert.
Dogs are not permitted at Toledo Botanical Garden.
Also visit:
Toledo Botanical Garden Artisan Village
What's in Bloom (mid to late-May):  
Rhododendrons (Rhododendron) in the Woodland Garden. 
Crabapples (Malus) near the Perennial Garden. 
Lilacs (Syringa) in the Perennial Garden. 
Flowering Dogwood (Cornus florida) in the Woodland Garden. 
White Trillium (Trillium grandiflorum) in the Woodland Garden. 
Shooting Star (Dodecatheon meadia) in the Woodland Garden. 
Virginia Bluebells (Mertensia virginica) in the Woodland Garden. 
Barrenworts (Epimedium) in the Woodland Garden. 
Pansies (Viola) in the Herb Garden. 
Fragrant Viburnum (Viburnum carlesii) near the Conference Center. 
Doublefile Viburnum (Viburnum plicatum tomentosum) near the Restrooms & in Woodland Garden. 
Crown Imperial (Fritillaria imperialis) in the Artists Village. 
Grape Hyacinth (Muscari armeniacum) around the Artists Village. 
Updated: 05/09/2022