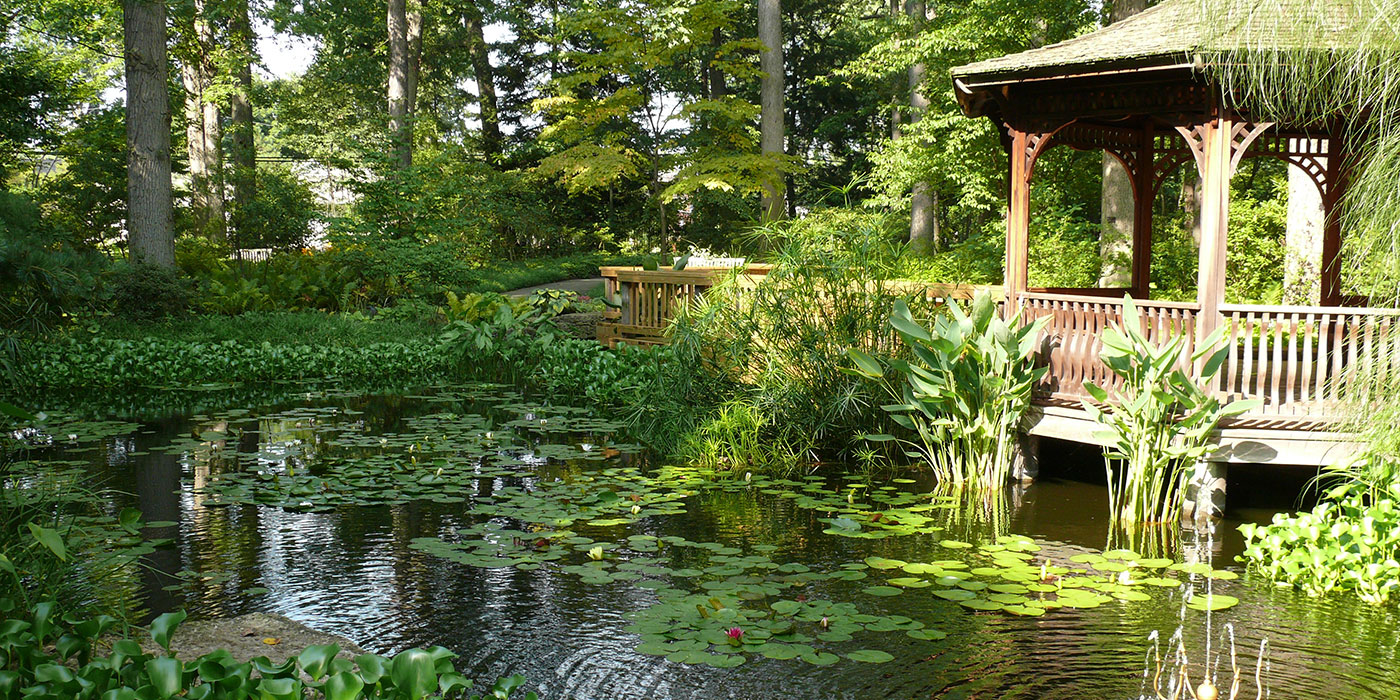 Park Maps and Trails

Park Rentals and Highlights

Park Hours & Contact Information
Gardens, art, learning blend beautifully at TBG.
A museum for plants, Toledo Botanical Garden offers visitors the opportunity to share, discover and enjoy cultivated beauty.
With more than 60 acres of display gardens and relevant plant collections, TBG is a place of tranquility and opportunities for exploration and reflection. It is also a center for the arts and neighbor to two Toledo Public Schools -- Hawkins STEM Academy and Natural Sciences Technology Center -- creating a campus for horticulture, art and education.
Green thumbs come to the Garden to learn more about the varieties of annuals and perennials nestled within the various beds and look for ways to incorporate new ideas into their home landscapes.
The Doneghy Inclusive Garden is an accessible, sensory experience of sights, sounds, tastes and textures.
Art lovers are inspired by the Artisan Village, the region's largest public collection of sculptures located throughout the Garden, and the annual Crosby Festival of the Arts. Music enthusiasts groove to the smooth sounds of local jazz performers during a summer concert series.
The Secret Forest, an engaging children's playscape, immerses young visitors in nature and adventure.
Closed for Ticketed Events
The Garden is closed to regular use June 23 for setup and June 24, 25 and 26 for the Crosby Festival of the Arts
The Garden is closed to regular use during the Jazz in the Garden series, Thursdays, July through September, beginning at 1 p.m. Gates open at 5:30 p.m. for the concert.
Dogs are not permitted at Toledo Botanical Garden.
Also visit:
Toledo Botanical Garden Artisan Village
Heralding the Holidays
Toledo Botanical Garden, Toledo Artists' Club
Friday, December 2, 4 to 8 p.m.
Saturday, December 3, 10 a.m. to 5 p.m.
Sunday, December 4, 11 a.m. to 4 p.m.
Fall Color Highlights
PURPLE
White Ash (Fraxinus americana 'Autumn Purple') east of the Perennial Garden. 
ORANGE
Sugar Maple (Acer saccharum) near the Secret Forest.
Sassafras (Sassafras albidum) east side of the Woodland Garden.
American Hornbeam (Carpinus caroliniana) in the Woodland Garden. 
RED
Sweet Gum (Liquidambar styraciflua) near the Woodland Pond.
Pin Oak (Quercus palustris) in the Artists Village. 
RUSTY ORANGE
Baldcypress (Taxodium distichum) near the stream at Crosby Lake.  
GOLD
European Larch (Larix decidua) north of Crosby Lake.
Silver Linden (Tilia tomentosa 'Sterling') in the Grand Allee.
American Beech (Fagus grandifolia) in the Festival Lawn. 
YELLOW
Yellowwood (Cladrastis kentukea) south side of the Festival Lawn.
Katsura Tree (Cercidiphyllum japonicum) southeast side of the Perennial Garden.
River & White Birch (Betula nigra & B. platyphylla) northeast of the Perennial Garden.
Maidenhair Tree (Gingko biloba 'The President') near the Bancroft Entrance.  
Updated: 10/11/2022