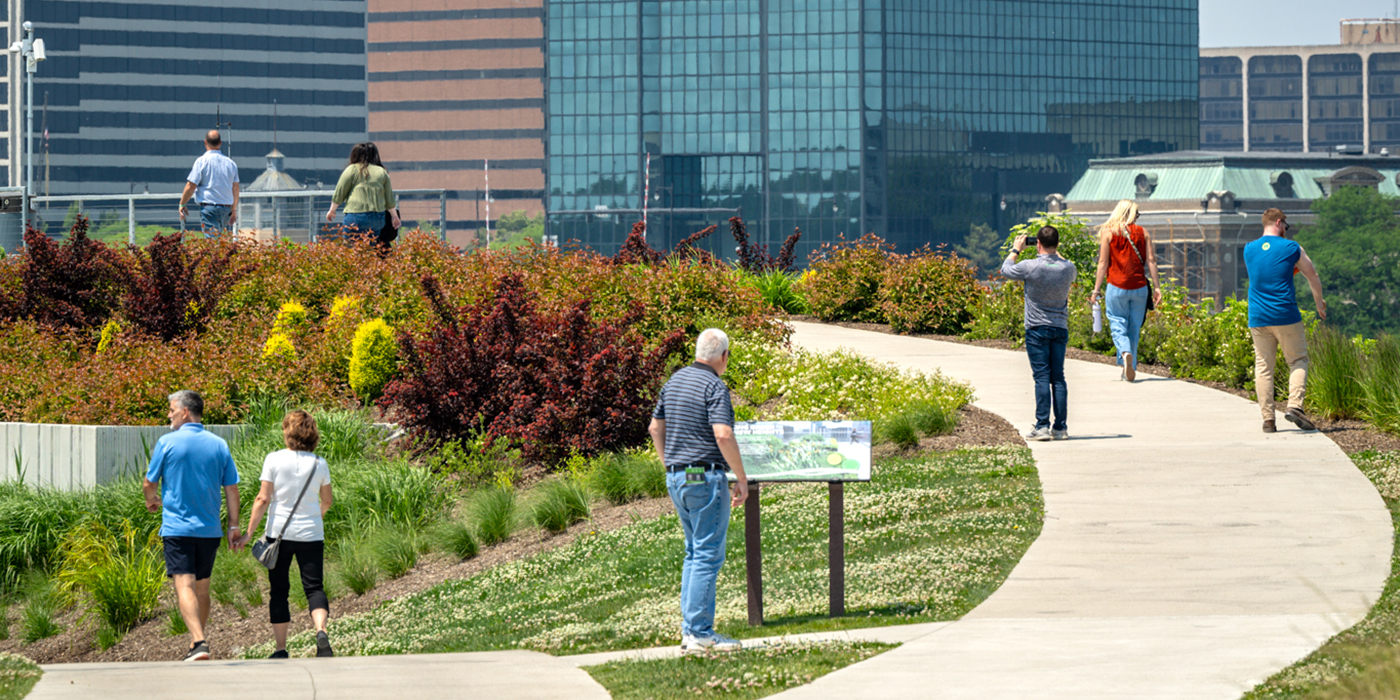 Glass City Riverwalk (coming soon)
Activating Our Vibrant Riverfront
The Glass City Riverwalk will transform our riverfront with 300 acres of new and revitalized riverfront greenspace connected by five miles of multi-use trails spanning both sides of the Maumee River from Veteran's Glass City Skyway to the Anthony Wayne Bridge. Featuring fully accessible park elements, it will become a place for our community to connect with trails and green space reaching East Toledo, the Vistula neighborhood and the Warehouse and Central districts.
The transformation will restore more than 90 acres of industrial or vacant land to natural space by planting thousands of new trees, creating wetlands and other sustainable features. With waterfront access for boating and kayaking, a rock-climbing area, interactive water attractions, urban camping, and winter skating—Metroparks Toledo will help keep us active all year.
Learn more by visiting GlassCityRiverwalk.com >
Riverwalk Work Begins
The first leg of Riverwalk construction will begin this spring from the Martin Luther King, Jr. Bridge to The Docks restaurant complex on the east side, and from the bridge to Fort Industry Square on the downtown side of the river.
Demolition work in the area of the boat basin at International Park is now underway and will include removing concrete and flagpoles around the basin as well as a nearby gazebo. Demolition on the downtown side of the river, behind One Seagate, will begin this winter.
A new project website, gcrtoledo.com, provides a project overview, schedule and related documents.