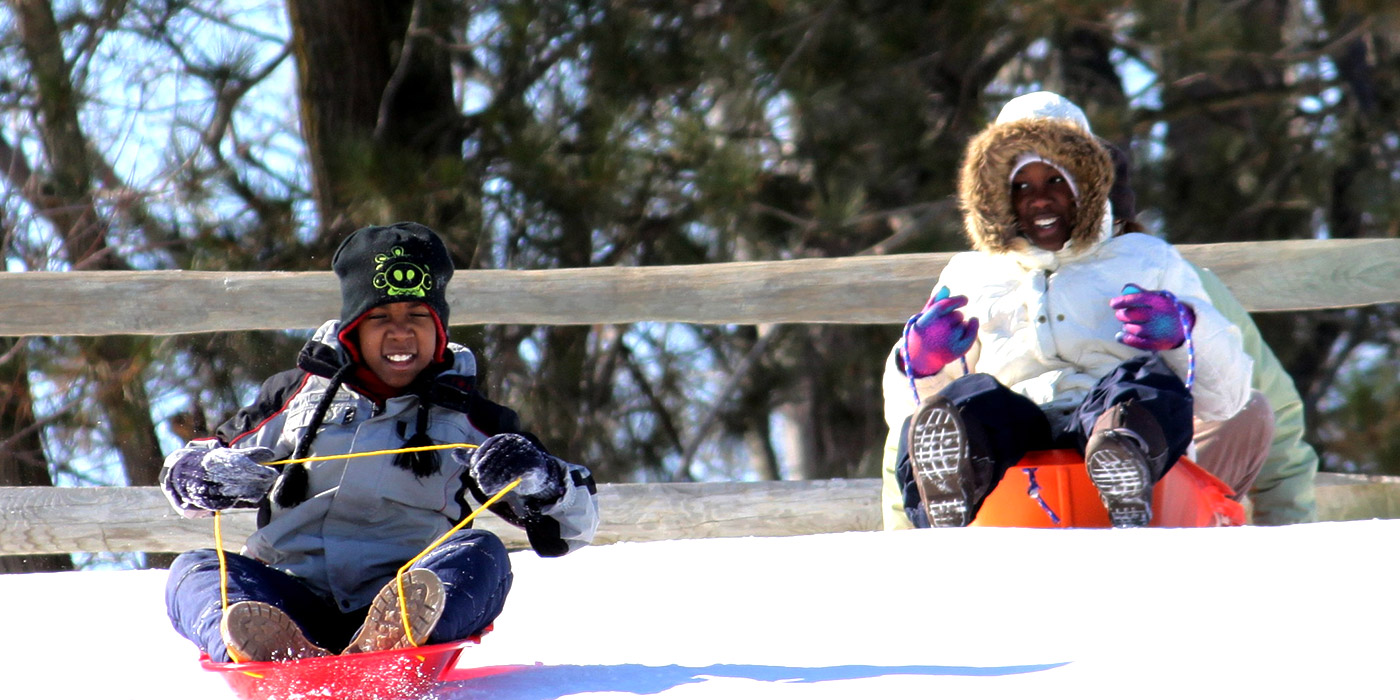 Featured Parks
Snow-much fun.
Who says Lucas County is flat? Metroparks has lighted sledding hills at Side Cut, Pearson and Glass City that stay open after dark for family fun. Bring your sled or disc and enjoy the snow. These parks stay open until 8 p.m. every day when conditions are right for sledding. Daytime sledding at Blue Creek (once known as Nona France Park) is also fun during daylight hours.
Sledding at Side Cut
As you enter the park on a mild winter's day, you will notice a large group of kids gathering at the top of the sledding hill, waiting to race down the slippery slope. Bring your kids and enjoy a snow day at Side Cut. The Wagener Sledding Hill is located at the Silver Lake area at Side Cut in Maumee. The addition of lights allows the fun to continue after dark.
Sledding at Pearson
The tradition of sledding continues at Pearson Metropark, where lights also allow for nighttime sledding on the sledding hill. The hill is next to Parking Lot 1, just across from the lake, where you can skate under lights when the ice is safe.
Sledding at Glass City
A new tradition is born at Glass City Metropark, where a lighted sledding hill provides great views of the Maumee River, Waite High School and three bridges: Veterans Memorial Skyway, Martin Luther King and Anthony Wayne. Entrances on Front Street at E. Broadway (main entrance), Morrison Street and Main Street.
Sledding at Blue Creek
The former Nona France Quarry on State Route 64 (Waterville Street) and Providence Street has one of the area's tallest sledding hills. Open 7 a.m. until dark.