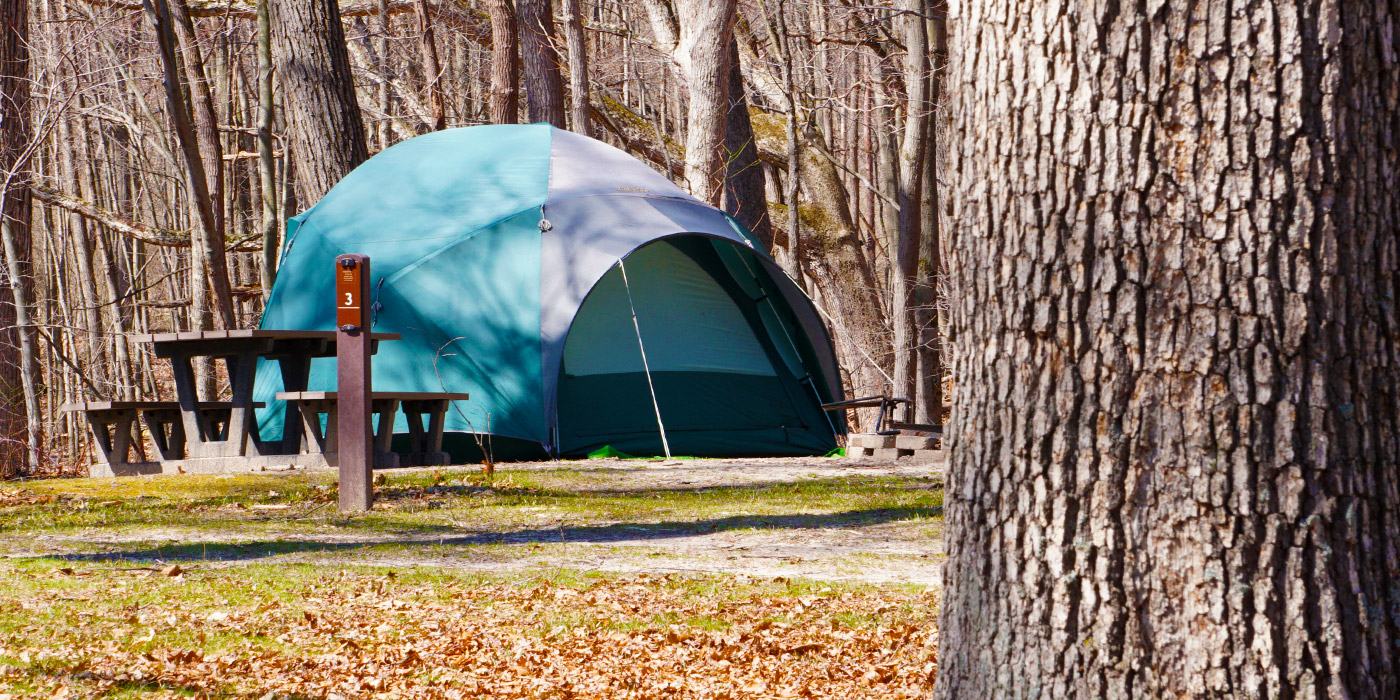 Immerse yourself in the outdoors.
Spending a night in a natural area creates a lifetime of memories. Learn how to pack, cook and assemble a great camping experience—whether it's a local overnight or a multi-day international adventure.
Camping at Oak Openings
White Oak Campground: This primitive campground offers the opportunity for tent campers to rent individual or group campsites. There are restrooms and a picnic shelter available for campers' use, as well as access to the 15-mile Hiking Trail through the Oak Openings Region. We even provide the firewood. 
Springbrook Campground: This is a special campground as it is only available for rent to scout troops and other groups. It is the ideal environment for teaching young and old wildlife survival skills.
Caretaker's Cottage: This quaint cottage in Oak Openings Preserve accommodates up to eight people to sleep comfortably in the midst of nature. 
Sites at Farnsworth allow you to tent camp along the banks of the Maumee River. with individual and group sites available. Camping here allows you direct access to the Towpath Trail.
This is the newest campground available within all the Metroparks. Tent camping is offered around Wiregrass Lake allowing you to enjoy your time kayaking or fishing. There is also pleasant trail around the scenic lake.