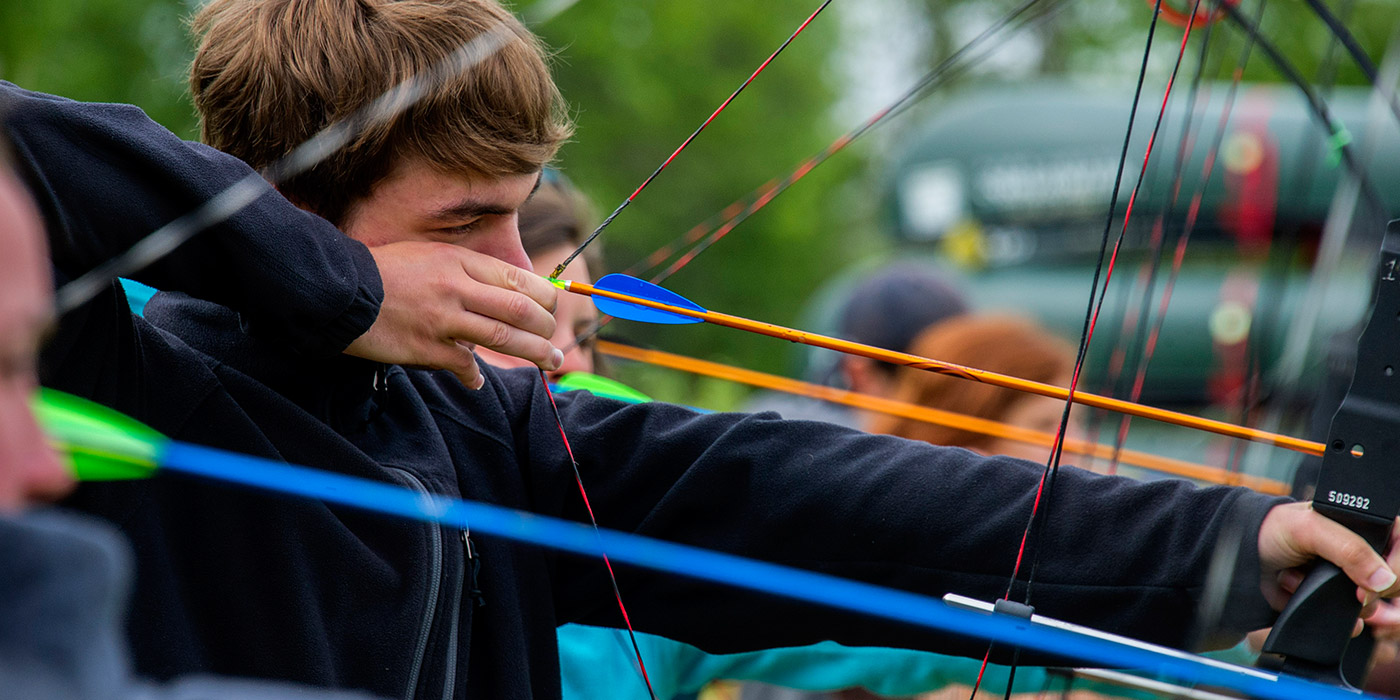 Take aim at this fun and challenging sport!
Whether you're a skilled archer or you've never held a bow, Metroparks certified instructors have a program right for you. We provide equipment for new archers and can even bring archery into your gym or multipurpose room. Be sure to visit the first public archery range in northwest Ohio at Westwinds Metropark, featuring both static and 3-dimensional targets.
Metroparks offers the perfect camp for all the young Katnisses and Green Arrows out there! Attendees will transform from "campers" into "archers" over five days of basic archery instruction. We'll start at square one, so no prior experience is required. Check out our Event and Program Calendar for more information!
Articles Tagged in Archery

Metroparks offers archery programs for all skill levels - plus a new park with a static range and 3D trail.

A new Metropark opened in Western Lucas County in fall of 2015 is the Toledo area's first free, public archery range and 3D archery trail.