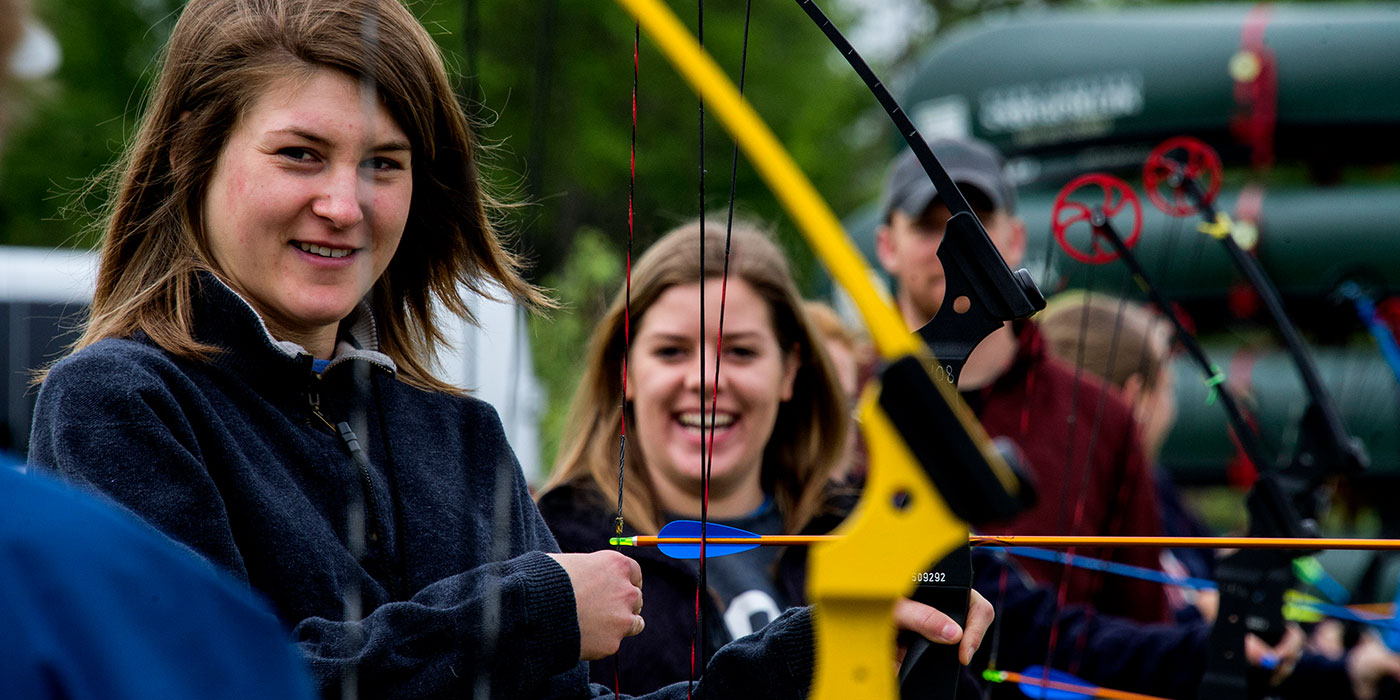 Featured Parks
Take aim at this fun and challenging sport!
Ready, aim, fire!  Metroparks offers the opportunity for you to explore the sport with a try it program, refine your skills with a class or the beginner 3D league, and enjoy fun themed shoots throughout the year. Sign up today to start building your technique!
Check out our Event and Program Calendar for more information!
Archery Rentals
You can now rent archery equipment to shoot the static range or the 3D course at Westwinds. Each participant will need to show proficiency, safety and range etiquette before entering the 3D range.
No pre-registration. Renters must register and pay on-site (credit cards only).
Rentals available once per month. See the schedule here Archery Programs
Upcoming Programs:
Sunday, April 3

Sunday, May 8 - National Archery Day
Rental hours are 12 p.m. to 4 p.m. with the last rental of the day at 3:30 p.m.
Adult Rental Fee (Ages 16+) $9

Child Rental Fee (Ages 5 to 15) $6
If you have rented or attended a program in the past, instruction might not be necessary, but you still need to show staff that you can complete the safety checklist.
Metroparks adheres to current CDC guidelines for direction on vaccination and mask mandates for our programs. Due to the nature of this, these policies are subject to change. For all programs unless otherwise stated: Masks are welcome but not required indoors or outdoors for participants or staff regardless of age or vaccination status. Social distancing will be encouraged when possible.
Metroparks Toledo staff can adapt many programs to be accessible to anyone who would like to participate. Reasonable accommodations can also be made. Please tell us your needs at the time of registration, but no later than 72 business hours prior to the program. For additional information or questions, please contact Ashley Smith at (419) 265-2920 or Ashley.Smith@MetroparksToledo.com.
The path from the parking lot is a flat, gravel trail and it is about 400 feet from the lot to the beginner's range. We have one adaptive bow which participants may hold or we can provide a stand. This bow uses a trigger release. If anyone wants to take a bow out on the 3D course, that trail is about 0.5 miles and uneven mulch surface. 
Articles Tagged in Archery

Metroparks offers archery programs for all skill levels - plus a new park with a static range and 3D trail.

A new Metropark opened in Western Lucas County in fall of 2015 is the Toledo area's first free, public archery range and 3D archery trail.