Give Archery A Shot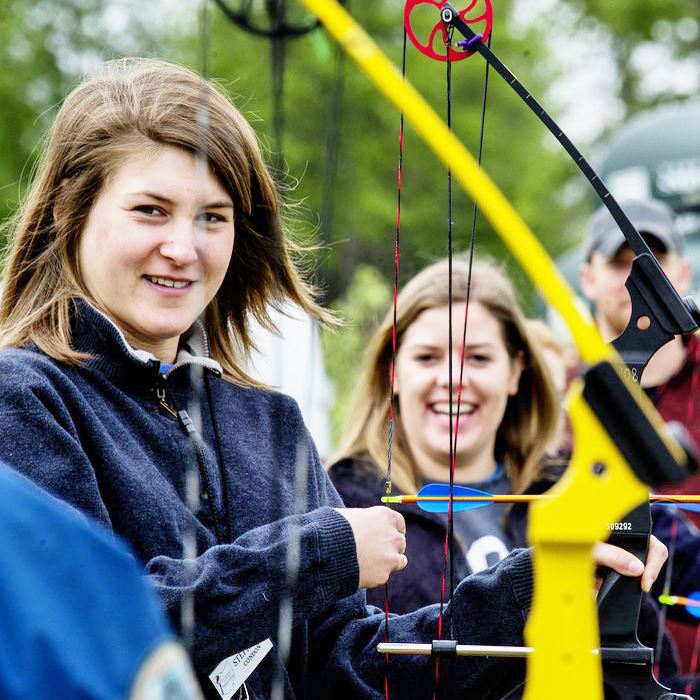 If you've never tried archery or want to brush up on your skills, Metroparks offers programs for beginners and experienced archers alike. Some are held at the new archery park, Westwinds.
For the following archery programs and other ways to improve your outdoor skills, visit the Calendar and select the Outdoor Skills icon.
Try-it: These one-hour programs held on the standard archery range or 3D course at Westwinds give you the very basics. Give it a try to see if you want to sign up for a class.
Archery Range Time: These programs are designed for those who do not have their own equipment, but have attended a Try-it, Archery 101 or 201 course.  Participants will only get a refresher on the rules.
Classes: Work with USA Archery certified instructors to learn everything you need to know to get started.
Archery 101: The place to start for all archers. Instructors will cover range safety, equipment introduction and shooting cycle fundamentals. This program will build a strong foundation for becoming a great archer.


Archery 201: Ready to aim farther? We will be using upgraded versions of our normal bows to tackle shooting from heights and at more distant targets. Then take your shot at our 3D trail.  It is highly recommended to take the 101 course before taking the 201 course.
Westwinds: An Archery Park
Westwinds, a new Metropark, will open for the season in April. The park, on Geiser Road in Holland, features a traditional archery range and 3D archery course.  Compound, long bows and crossbows are permitted.
Static Range - The static range has targets from 20 to 70 yards and an elevated shooting platform. The platform simulates shooting from the height of a tree stand. All of the targets are suitable for field point tipped arrows and bolts. There is a specific lane of three targets for use with broad head tipped arrows. Broad head tips are used for hunting and should only be used on the specified targets. Use of broad heads on the 3D course and the other static range targets is prohibited and will likely damage both the targets and arrows.
3D Course - The 3D trail features 13 shooting stations with more than 30 realistic animal targets in lifelike positions. Along the trail are shooting towers and even a boat where participants can stand and take aim at realistic aquatic targets.