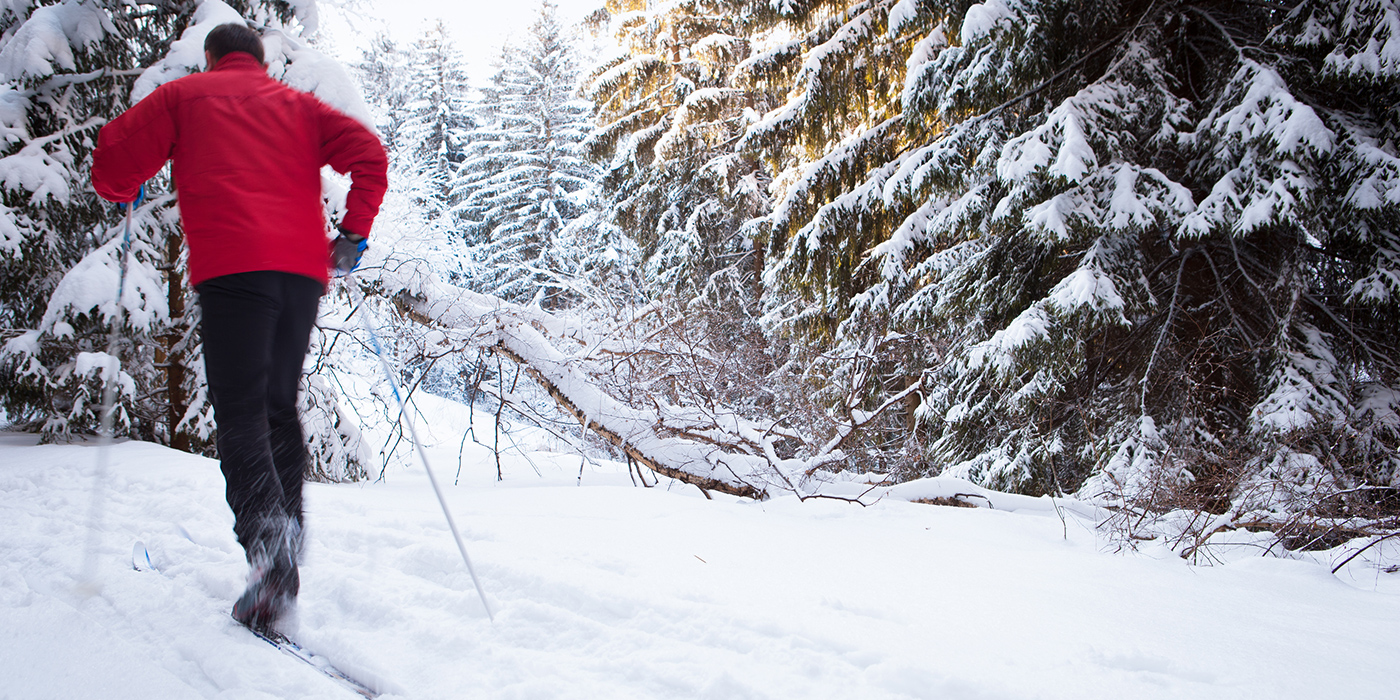 Featured Parks
Who needs hills?
Glide quietly through the winter landscape and read the stories animals have written in the snow. Metroparks offers introductory programs, groomed and ungroomed trails and miles of natural area to explore on skis. All unpaved trails and open playfields in the Metroparks are suitable for cross-country skiing during daylight hours.
Skiing at Oak Openings
Groomed and maintained, this 3.2-mile trail is reserved only for skiers at Oak Openings. The trail head, located at Evergreen Lake, provides a stretching station and trail map for users. The ski trail is one way and should be traversed in a counter-clockwise direction.
Skiing at Secor
A ski trail will be open at Secor Metropark when conditions permit (start at the trailhead near the Nature Photography Center). Volunteers In Parks purchased a track-setter for the staff to use to groom the 4.8-mile route. A large map is posted at the trailhead near the Nature Photography Center and identifies the ski and walking trails.
Trails And Recreation Fields
While the staff tries to keep the all purpose trails clear for walkers, runners and cyclists year round, the walking trails and recreation fields in all Metroparks can be used for cross-country skiing. Please do not ski in natural areas, such a meadows.