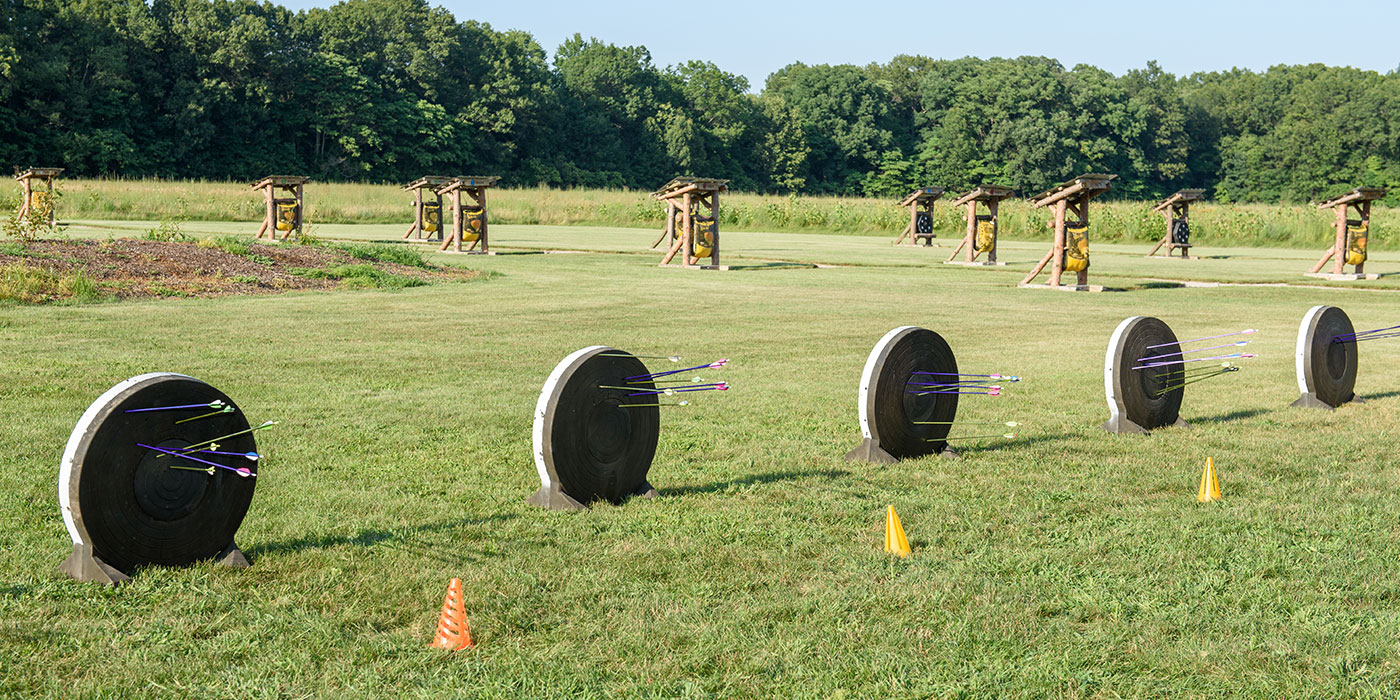 Park Maps and Trails

Park Rentals and Highlights

Park Hours & Contact Information
Area's only public archery range and 3D archery course.
Westwinds is an archery park for all skill levels. Bring your own equipment during normal operating hours, or you can attend special training programs offered through Metroparks, generally by reservation. See the Outdoor Skills programs listed at www.MetroparksPrograms.com for upcoming programs.
Westwinds is also home to the Flying Tigers Model RC Club, and its members can often be seen flying their remote-control aircraft from the airstrip that they maintain.
There is a shelter that can be reserved and a walking trail.
Dogs are not permitted at Westwinds.
For your safety and safety of others, obey all posted special rules for this park.
Hours of Operation
3D Archery Course - open daily, 7 a.m. until dark., the 3D Archery Course may see closures December through March, weather dependent. All targets will be placed by April 15. Closures will be announced on the Westwinds Archery Facebook page as well as on the
Notices
page. 
Static Range -
open daily, 7 a.m. until dark.,

 
Archery
 Equipment Rentals
You can now rent archery equipment to shoot the static range or the 3D course at Westwinds. Each participant will need to show proficiency, safety and range etiquette before entering the 3D range.
No pre-registration. Renters must register and pay on-site (credit cards only).
Rentals available once per month. See the schedule here Archery Programs
Upcoming Programs:
Sunday, May 8 - National Archery Day
Rental hours are 12 p.m. to 4 p.m. with the last rental of the day at 3:30 p.m.
Adult Rental Fee (Ages 16+) $9

Child Rental Fee (Ages 5 to 15) $6
If you have rented or attended a program in the past, instruction might not be necessary, but you still need to show staff that you can complete the safety checklist.
Metroparks Toledo staff can adapt many programs to be accessible to anyone who would like to participate. Reasonable accommodations can also be made. Please tell us your needs at the time of registration, but no later than 72 business hours prior to the program. For additional information or questions, please contact Ashley Smith at (419) 265-2920 or Ashley.Smith@MetroparksToledo.com.
The path from the parking lot is a flat, gravel trail and it is about 400 feet from the lot to the beginner's range. We have one adaptive bow which participants may hold or we can provide a stand. This bow uses a trigger release. If anyone wants to take a bow out on the 3D course, that trail is about 0.5 miles and uneven mulch surface. 
Unmanned Aircraft (Drone) Permits
Unmanned aircraft, including drones and remote control models, may be flown only at Westwinds Metropark with a permit. Click here to download an application.
Latest From Our Blog

Westwinds Metropark will be transformed into another world for a Halloween-themed archery shoot, Friday and Saturday, October 11 and 12.

The Metroparks 50 (M50) is an all-day 3D archery tournament where the 3D course will become something you have to see to believe.

Trail detours possible during natural resources work.