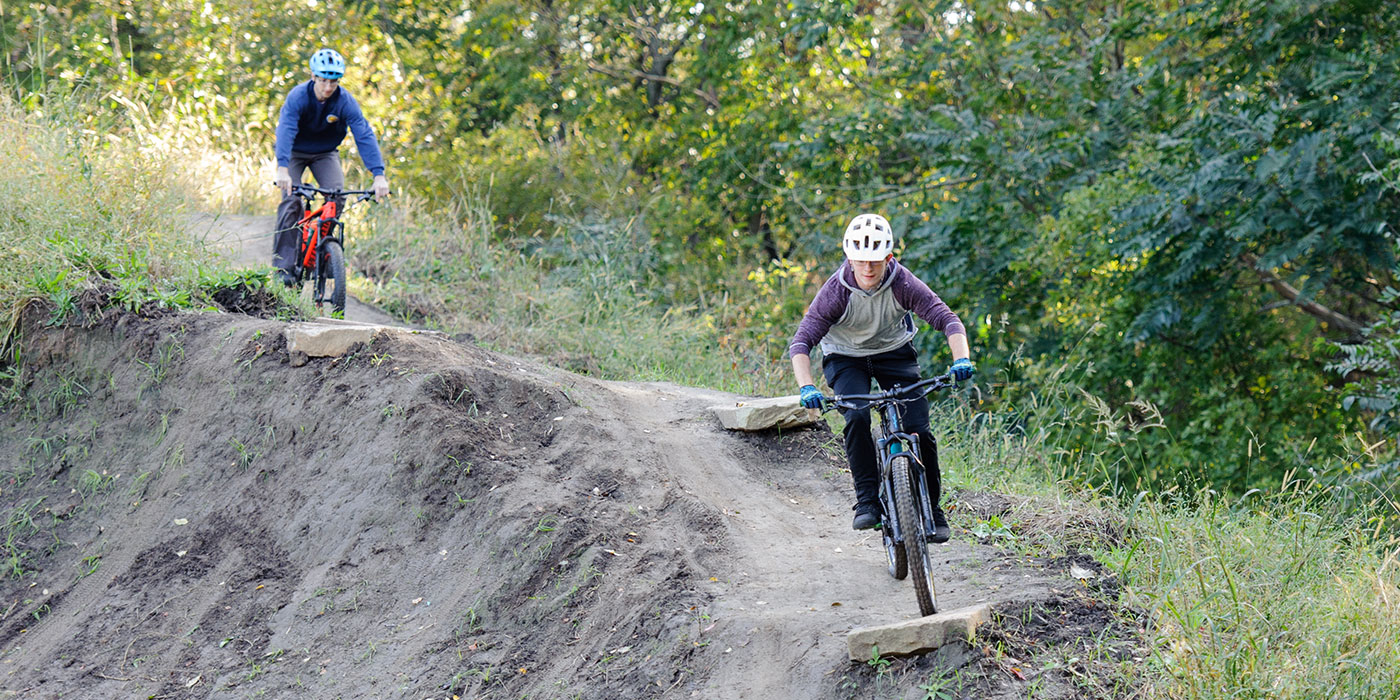 Park Maps and Trails

Park Rentals and Highlights

Park Hours & Contact Information
Your destination for outdoor adventure.
The Oak Openings Preserve Beach Ridge Area is a large addition to the largest Metropark. It is home to two unique features in northwest Ohio: the Cannaley Treehouse Village and Beach Ridge Singletrack Trail.
Cannaley Treehouse Village
The Cannaley Treehouse Village is unique in the nation, offering four overnight treehouses, three tent platforms and a large common treehouse for day use. See the Treehouse Village Page
Mercy FitPark: Ride
This mountain bike skills development course has 21 obstacles, including roller coaster, teeter-totter and snake ladder, to help cyclists prepare for the types of challenges they will confront on the singletrack and other mountain bike trails.
The Wheelhouse
This multi-purpose space that is being developed as a nano brewery, coffeehouse and gathering place (coming fall 2021).
Beach Ridge Singletrack
Metroparks encourages riders of all skill levels and ages to experience the Beach Ridge Trail.
The 12-mile singletrack, with five loops, offers fast riding with optional obstacles throughout to increase the difficulty if you're game for the challenge. The natural terrain of northwest Ohio is a great place for riders of all abilities and fitness levels to get started. 
Built and maintained by volunteers with the support of and guidance of Metroparks pros, the singletrack has unique bridges and other obstacles along the narrow, scenic path.
Beach Ridge is one of three trailheads for the trail. See the map for the Springbrook and Buttonbush trailheads. All three access points have parking and restrooms.