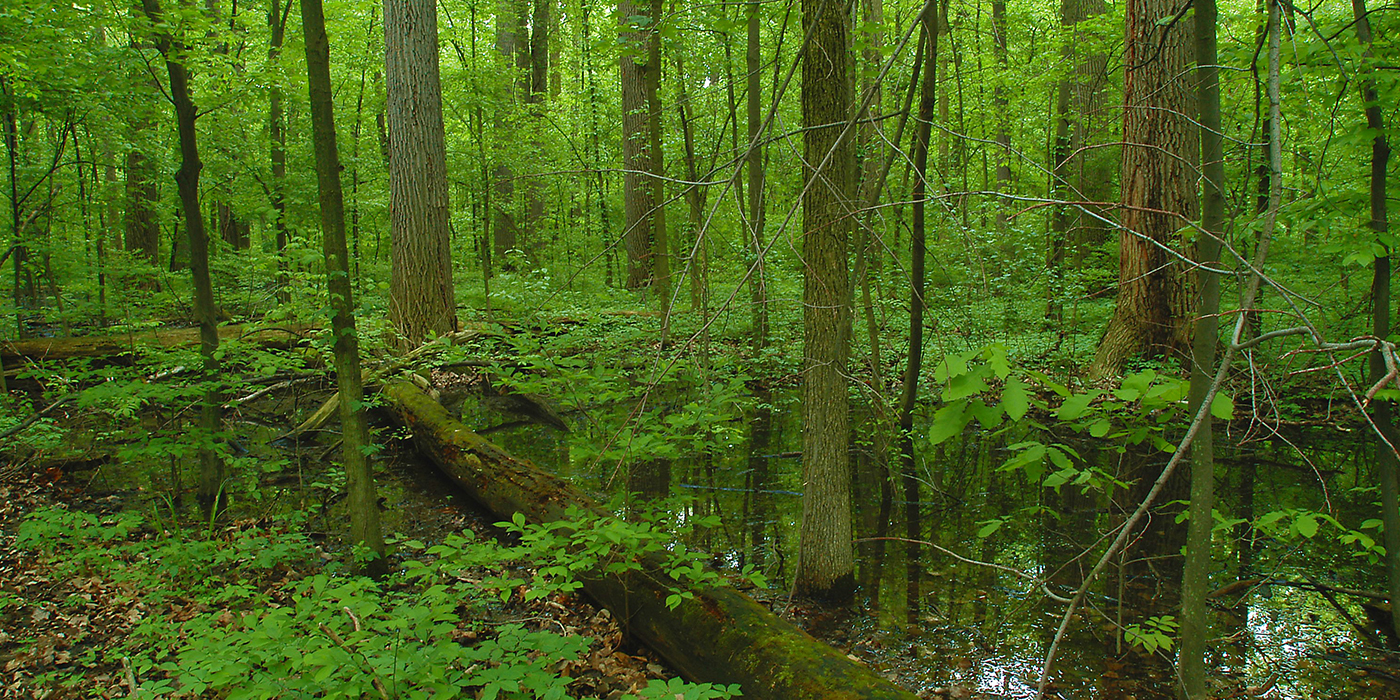 Park Maps and Trails

Park Rentals and Highlights

Park Hours & Contact Information
One of the last remaining places to experience the Great Black Swamp.
From birding to baseball to picnicking and fishing, there's something for everyone at Pearson. This Metropark is one of the last remaining stands of the Great Black Swamp, a notorious forest that once blanketed much of northwest Ohio.
A beautiful way to spend the day.
Purple cress, spring beauties, trillium, wild ginger and wild geranium bloom in spring. The thick woods and location close to Lake Erie make Pearson a favorite stopover for a wide variety of migrating birds. Buildings, shelters, bridges, ponds and a garden with a waterfall were built by workers enrolled in the Works Progress Administration and Civilian Conservation Corps during The Great Depression.
Activities and attractions include baseball diamonds, soccer fields, tennis courts, fishing, a playground, ice skating and sledding.
Remember what life was like for those settling the Great Black Swamp in the 1860s at the Johlin Cabin, built in 1867. The cabin is part of an addition to the park, accessible from Seaman Road or the park's trail system. Known as Pearson North, this area includes an extensive wetland restoration. Take a walk along the path to the observation decks and learn the early history of northwest Ohio.
Nearly 15 miles of trail in this 624-acre park provide remarkable access to the best birding anywhere. Millions of migrating birds cross Lake Erie each spring and fall, often massing on the shore when conditions for crossing are unfavorable. Forest birds nest here in the summer and the feeding station at the Window on Wildlife attracts flocks of birds in winter, making Pearson a year round birding destination. And you never know what waterfowl and shorebirds will turn up in the north wetland.
Latest From Our Blog

Fulfill your service hour requirements while engaging in the outdoors.

Help Metroparks and Black Swamp Bird Observatory celebrate "The BIG Day!" on Saturday, October 8, 8 to 10 a.m. by participating in one of the birder led outings being held at Manhattan Marsh, Howard Marsh, Pearson, Wildwood, and Oak Openings Preserve Metropark.

Fall in love with the great outdoors on this self-guided walk around Pearson Metropark.