Pickleball Mixer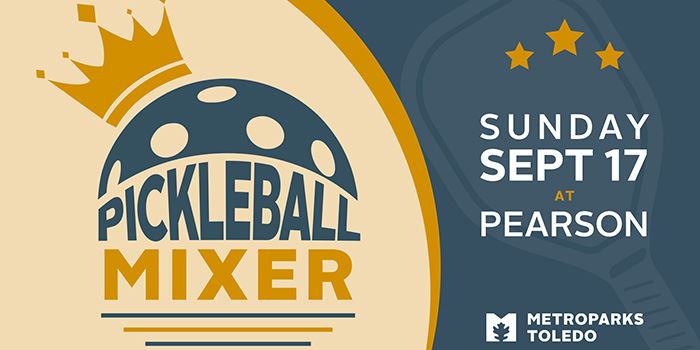 Pickleball Mixer
Pearson, Pickleball Court
Sunday, September 17, 10 a.m. (until champion is crowned)
Reservations to Play are Required, FREE
Play Ball! At the NEW Pickleball courts at Pearson Metropark.
Do you have what it takes to be crowned the Pickleball King or Queen? In this individual Pickleball Mixer, players will have a different partner for each game, play against different players each game and play at least five (5) games. Be one of the first to compete on the new pickleball courts.
Registration is required and space is limited, so sign-up today. Seeking beginner and intermediate players. Bring a re-usable water filled with water with you.
Participant Prizes and Pickles too! Prizes provided by Tony Packo's.
Celebrate the opening of the newest FITPark presented by Mercy - FitPark Pickleball.
Register for Women's Mixer     Register for Men's Mixer