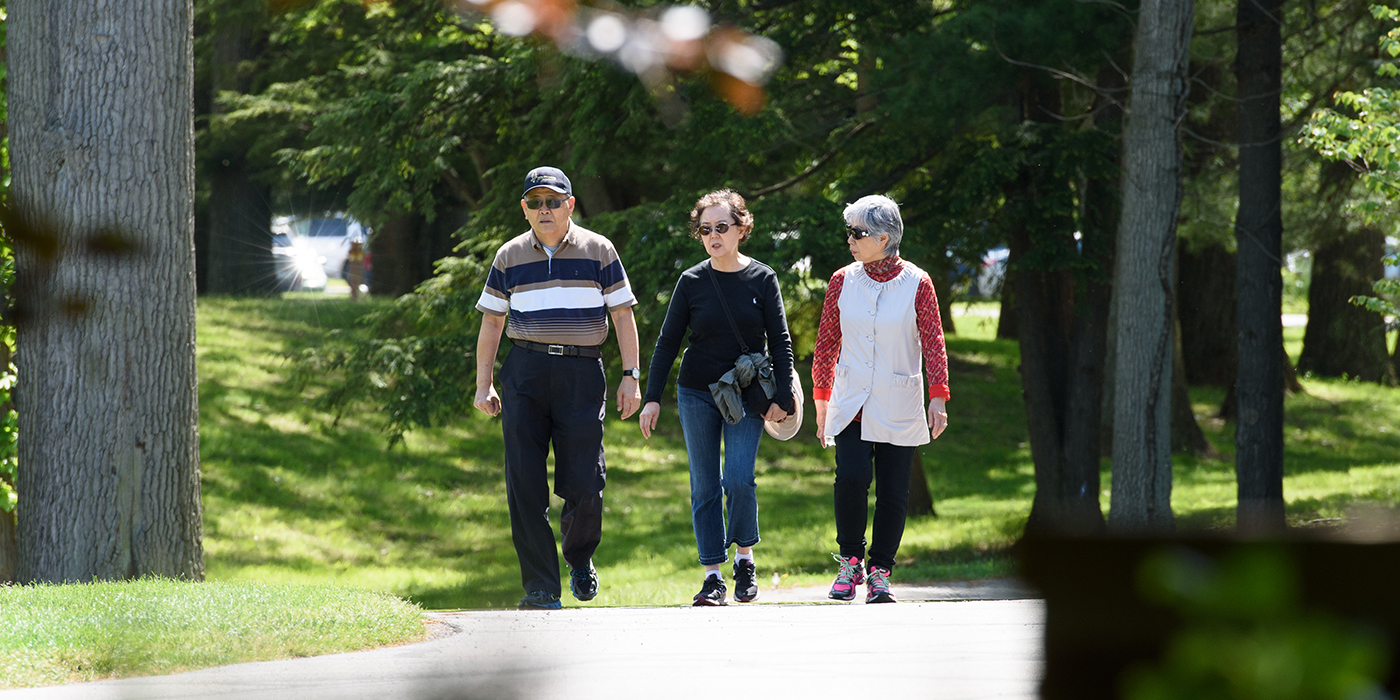 Park Maps and Trails

Park Rentals and Highlights

Park Hours & Contact Information
Wildwood Affected by Road Closure Ahead: Signs posted on Central Avenue say the road will close March 13 between the Main and East entrances to Wildwood Preserve. The Ohio Department of Natural Resources said the road may be closed up to 150 days while a bridge over the Ottawa River is replaced. Both entrances to the park will remain open, but there will be no vehicle access between them. The designated detour is to take I-475 around the project area.
Natural beauty, local history, a million visitors are part of the wildwood story.
Natural beauty and manmade elegance come together as one at Wildwood Preserve, the most visited of the Metroparks. The 493-acre park is the former estate of Toledo's Stranahan family.
Surrounded by natural habit, the stately home, now called the Manor House, played important roles in Toledo—and the park district's—history.
The main attraction at Wildwood is the system of trails that traverse varied terrain (a treat in the flatlands of northwest Ohio). The park is bisected by the Ottawa River and has sandy soil indicative of the rare Oak Openings Region.
The prairie community at Wildwood is home to many diverse and fascinating plants and animals. In the spring, it is a breeding site for ground-nesting birds such as rufous-sided towhees, field sparrows and American woodcock. Summer brings a spectacular display of prairie wildflowers and grasses, such as rough blazing star, big bluestem and Indian grasses, some reaching 10 feet high.
A stunning home amid the glory of nature.
Built in 1938 by Champion Spark Plug magnate Robert Stranahan, Metroparks acquired the estate, including the Manor House, in 1975 following a vigorous citizens' initiative to preserve the property, which was destined to become a housing development.
The house, crafted in a Georgian colonial style, is open for free tours and decorated for the holidays, while portions of the home and other buildings serve as Metroparks administrative offices.
Latest From Our Blog

Tea at the Manor House returns.

To help plan your event, the Customer Service Dept. holds open houses throughout the year in buildings at six Metroparks where you can see the facilities and talk with staff about your questions before you reserve a date.

Metroparks is hosting a community blood drive Wednesday, May 24 from 10 a.m. to 3 p.m. in the Ward Pavilion at Wildwood.