Metroparks to Host Community Blood Drive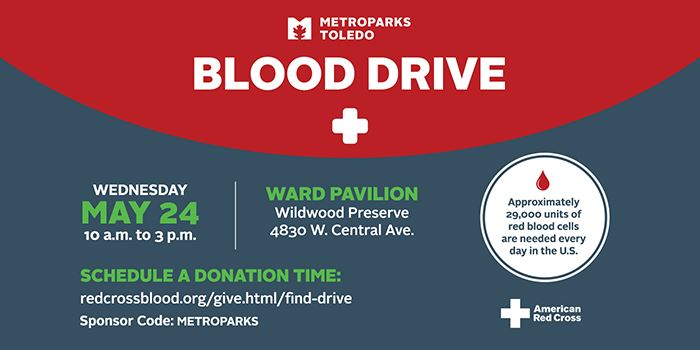 Metroparks is hosting a community blood drive Wednesday, May 24 from 10 a.m. to 3 p.m. in the Ward Pavilion at Wildwood. Metroparks is partnering with the American Red Cross meet the need for its lifesaving services. 
- Approximately 29,000 units of red blood cells are needed every day in the U.S.
There are still appointment to be filled. Click here to schedule your donation time. Enter sponsor code METROPARKS
Click Here to download information.
Always Giving!
Our volunteers donate more than just hours! When donating blood you never know who's life you may be helping save. Volunteers like Joe Gagel, who gave so much to the community are in need of blood and platelets for many different reasons. Joe a retired public educator spent many years hiking and enjoying the health benefits of being in nature. As a Volunteer Trail Patrol member Joe loved to engage park visitors and shared his love of nature with them. We ask that in memory of Joe, you consider donating out Metroparks upcoming blood drive.