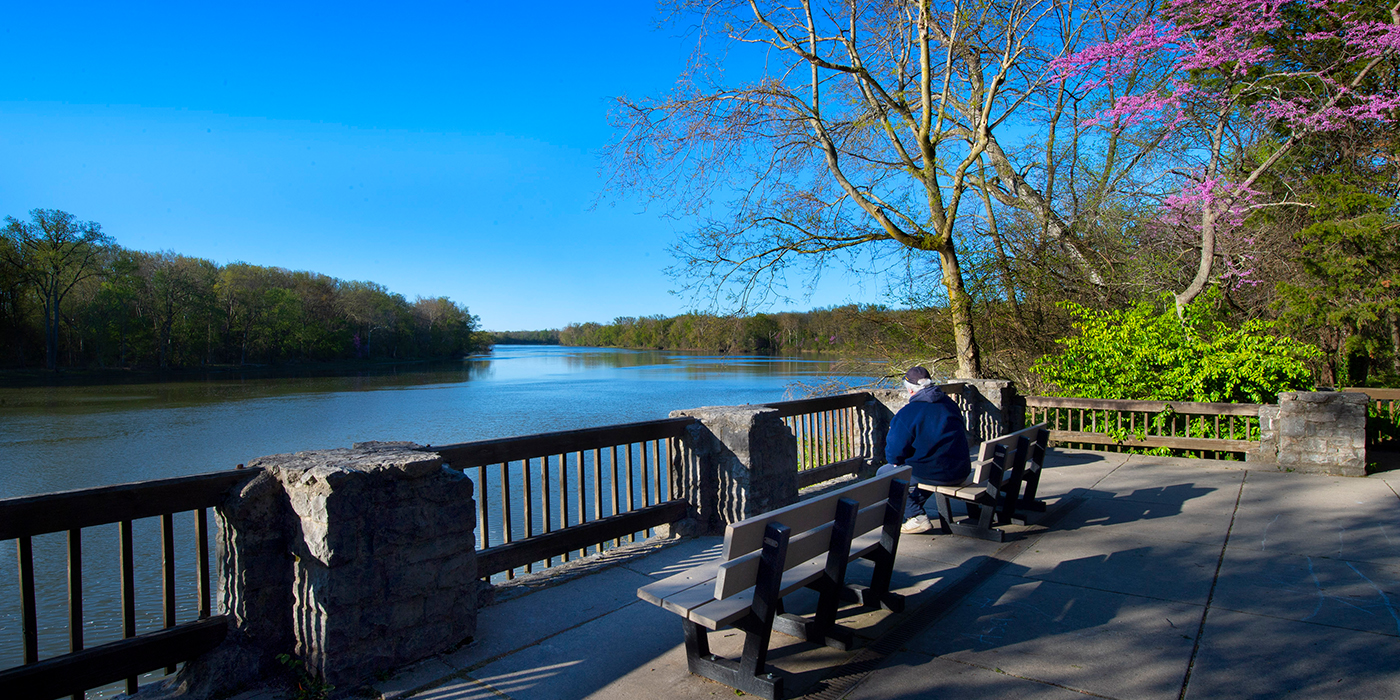 Park Maps and Trails

Park Rentals and Highlights

Park Hours & Contact Information
A million dollar view in each direction.
Bend View's name describes its greatest attribute—an unequaled view of a 90-degree bend in the Maumee River. A former Metroparks director once described the scene as a "two million dollar view -- a million dollars in each direction."
Maybe half the fun of Bend View Metropark is getting there. The park entrance is on the Anthony Wayne Trail, but it is also accessible by hiking 2.2 miles from Farnsworth or about six miles from Providence on the Towpath Trail. The effort is worth the walk for what is often described as the best view along the Maumee, and one of the most scenic spots in all of Lucas County. Reaching the historic Bend View shelter is the reward for those who make the trek.
The Towpath Trail
The Towpath Trail, which is part of the Buckeye Trail (marked with blue blazes), follows the remains of the Miami and Erie Canal along the old towpath where mules once towed flat-bottom boats along the waterway. The 8-mile trail connects Providence, Bend View and Farnsworth Metroparks.
Camping at Bend View
The brand new Otsego Road Enclosed Platforms, Liberty and Freedom, are conveniently located just off of the Towpath Trail  at Bend View Metropark with elevated scenic views of the beautiful Maumee River. Reserve these new platforms for a unique camping experience and combine it with a hike or a paddling excursion on the Maumee River Water Trail. Reservations open to the public April 11 by calling 419-407-9701. Available: May 1 through October 31, conditions permitting.