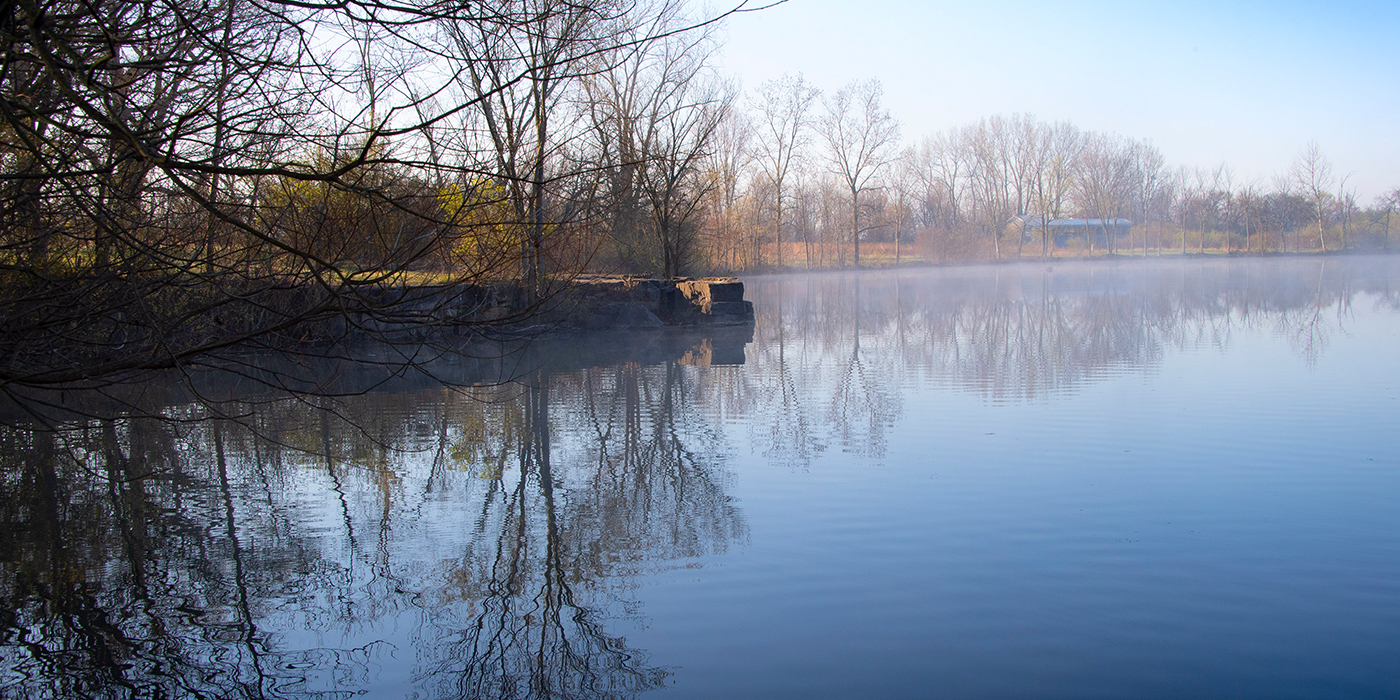 Park Maps and Trails

Park Rentals and Highlights

Park Hours & Contact Information
Enjoy a quiet retreat in the country.
Blue Creek is a quiet country retreat where visitors can walk a looped trail through a wetland and around a quarry pond, fish, kayak, sled or have a family gathering.
The Quarry Pond Trail begins near an old hog barn on Schadel Road and takes you through a beautiful prairie bursting with tall, colorful native flowers and grasses.
On Providence Road, behind the Whitehouse village offices, the former Nona France quarry offers kayaking, stand-up paddleboarding and fishing from shore or small boats. Kayaks can be rented using a smartphone app.
In winter, head for the hill. Blue Creek has the largest sledding hill in the park system.
Located on the edge of the Oak Openings Region, Blue Creek was the site of limestone quarries in the mid- to late-1800s. In 1917, the city of Toledo bought the land to build a prison farm. The property features glacial grooves, a pond, a wetland and an oak savanna.
A focal point is a 20,873-square-foot barn with a gambrel roof and plank frame built in the late 1920s. The barn and other out buildings were part of the Toledo House of Corrections, also known as "The Workhouse," a jail where the inmates tended to the farm. 
Blue Creek is home to the Metroparks native plant nursery where plants and trees are reared (even farmed with a combine) to support the park system's habitat restoration projects across Lucas County.
Latest From Our Blog

Fulfill your service hour requirements while engaging in the outdoors.

No doubt there are many rarities that exist in the Metroparks. From endangered and threatened reptiles and birds, butterfly species of concern, to potentially threatened plants-all are important to keep track of.

Fall is a great time to get out an enjoy the Metroparks. Take a scenic drive through the Metroparks to see the fall colors. Every day of autumn brings new sights, sounds and smells to discover in your Metroparks.