Region's First Public Archery Range Opens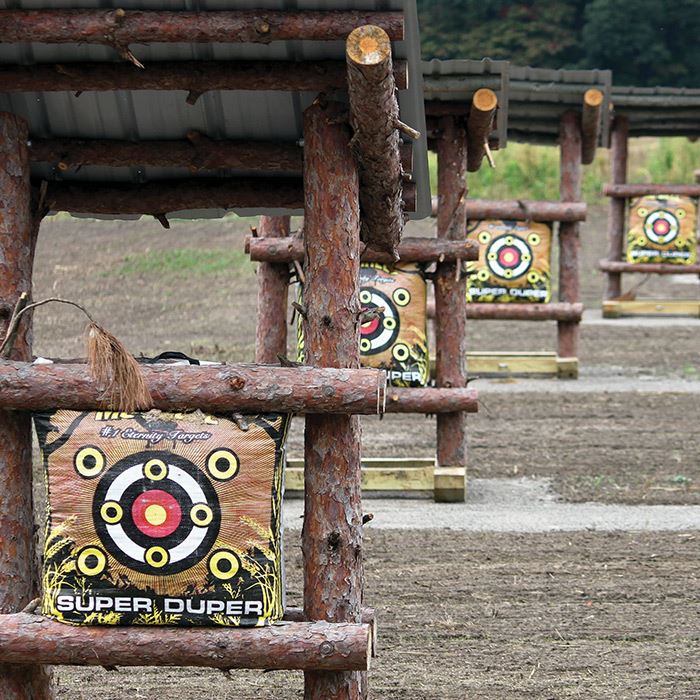 A new Metropark opened in Western Lucas County in fall of 2015 is the Toledo area's first free, public archery range and 3D archery trail.
The 173-acre Westwinds Metropark, opened October 17 at 9918 Geiser Road, Holland, Ohio, has a static range with targets from 20 to 75 yards and an elevated shooting platform. The 3D trail features 13 shooting stations with more than 30 realistic animal targets in lifelike positions. Along the trail are shooting towers and even a boat where participants can stand and take aim at realistic fish targets.
The park is open daily, 7 a.m. until dark. Free. The seasonal park will close in mid-November and reopen in April. Also located in the park is a model remote control aircraft landing strip operated by the Flying Tigers RC Model Club. A hiking trail will be added next year in another section of the property.
Westwinds was developed primarily by Metroparks staff with grants from the Ohio Department of Natural Resources Division of Wildlife and the National Wild Turkey Federation. Bass Pro Shops also assisted in ordering targets at discount prices.
With the opening of Westwinds, Metroparks is responding to a wave of archery popularity across the country and in Ohio. Dave Zenk, deputy director of Metroparks of the Toledo Area, said public archery programs that the park system began offering more than a year ago have been popular with the public, but also demonstrated a need.
"We were finding that about half the participants had never shot a bow before. As they kept coming to programs, they started to get pretty good," Zenk said. "But once they reached a certain level of proficiency, then where could they go? There were no public ranges in our area."
Metroparks anticipates the site will be used for competitive tournaments. The park system will also schedule instructional programs, which will be listed on the park district's calendar of outdoor skills programming at MetroparksToledo.com.
"We at the National Wild Turkey Federation are confident that this new state-of-the-art archery range will be used by many people from northwest Ohio and southeast Michigan," said Skip Markland, regional director of NWTF. "We hope that this new interest in archery will also lead to further interest in hunting. It is our pleasure to help fund this project and we look forward to working with the Metroparks, the Ohio Division of Wildlife and Bass Pro Shops on other shooting and hunting related education programs and activities in the future."
"The Division of Wildlife is pleased to partner with Metroparks, the National Wild Turkey Federation and Bass Pro Shops to provide these free ranges for archery enthusiasts," said Scott Butterworth, district manager, Ohio Division of Wildlife District 2. "The new ranges will provide challenges to both new and experienced archers. The Division looks forward to working with Metroparks to provide archery opportunities in northwest Ohio."
Metroparks began purchasing the Westwinds property near Toledo Express Airport in 2003 as part of its efforts to create a corridor between two existing parks in an eco-region known as the Oak Openings. Another new park, Wiregrass Lake, opened in the corridor in June. The eight-mile greenway will connect Secor Metropark and Oak Openings Preserve as well as two state nature preserves, a state forest, a preserve owned by The Nature Conservancy and other private and public lands.