Aiming to Get Youth Outside in Gym Class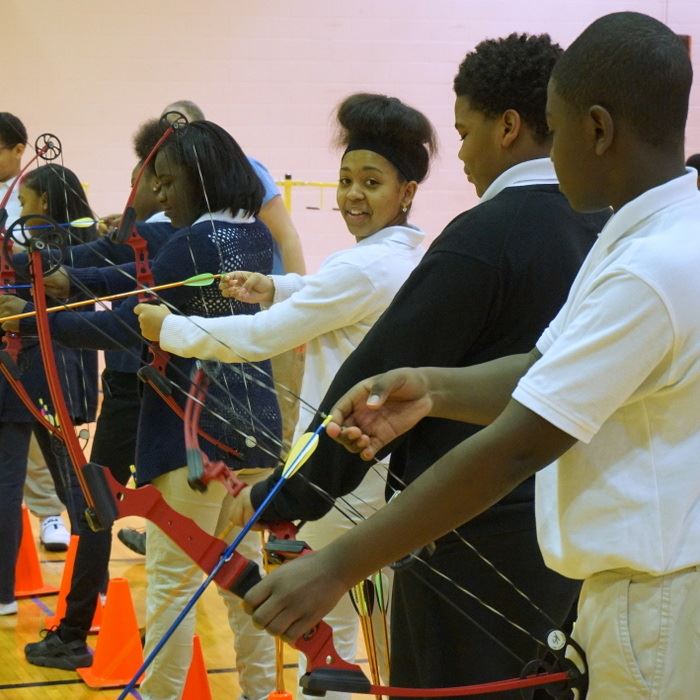 Students, faculty and staff at Old West End Academy may not have recognized the thumping sounds coming from their gym this past month during the first two class periods. Under the florescent lights of the gym room Metroparks outdoor skills staff opened the eyes of sixth, seventh and eighth graders to a favorite American pastime – archery.
Armed with a certification through National Archery for the Schools Program, our staff is reaching out to local schools with a bow and arrow in hand to get youth outdoors.
Over a series of two weeks, students at OWE Academy tried their skills at archery and took turns shooting Genesis compound bows down range. During a four-part series, our staff walked students through safety rules, the 11 steps of archery and coaching tips with every round.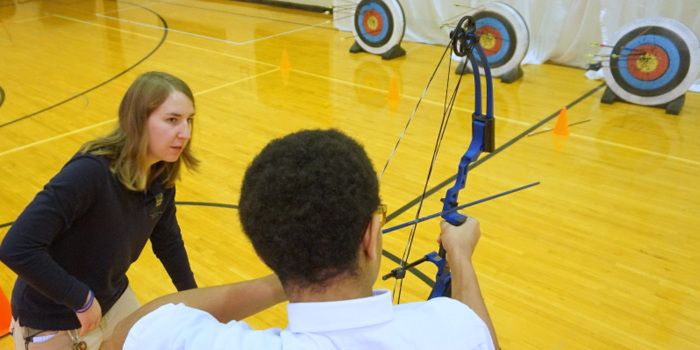 Smiling as they got a bulls-eye, several students shared that they had never shot a bow and arrow before. Some students were hesitant at first to approach the shooting line, but with some coaching, found a whole new appreciation for the safest sport in the nation.
"I had a lot of fun and learned a lot today," said one sixth grader. "This was by far the best gym period ever!"
To bring the action into schools, Metroparks has a portable archery range complete with a backstop that can accommodate most indoor gyms. Physical education teachers can count on an engaging educational experience to boost student involvement, focus and observation skills. The staff has a completed archery lesson plan that aligns with Ohio Physical Education Standards. This fun and educational program is another way to impress upon youth the importance of regular exercise as part of a healthy and happy lifestyle.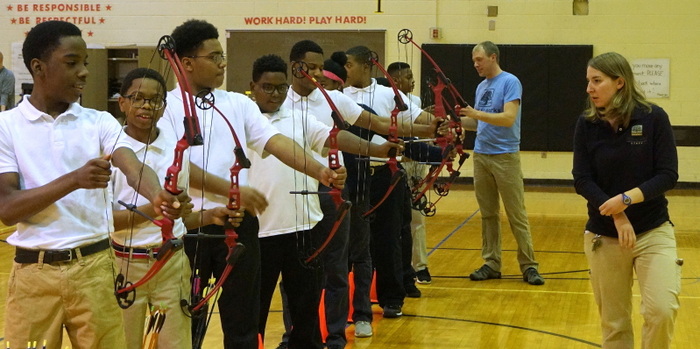 Bring Archery to Your Gym Class
Interested in making archery part of your physical education class? Call Ashley Smith at 419-407-9768 or Ginny Feltman at 419-407-9789 for more information and to request a program.
For more information and conversation about local physical education opportunities to bring to your schools, check out the Adventures in PE: Physical Education Teachers Conference at Side Cut Metropark June 21.