Bicycling, Birding, Hunting Now at Howard Marsh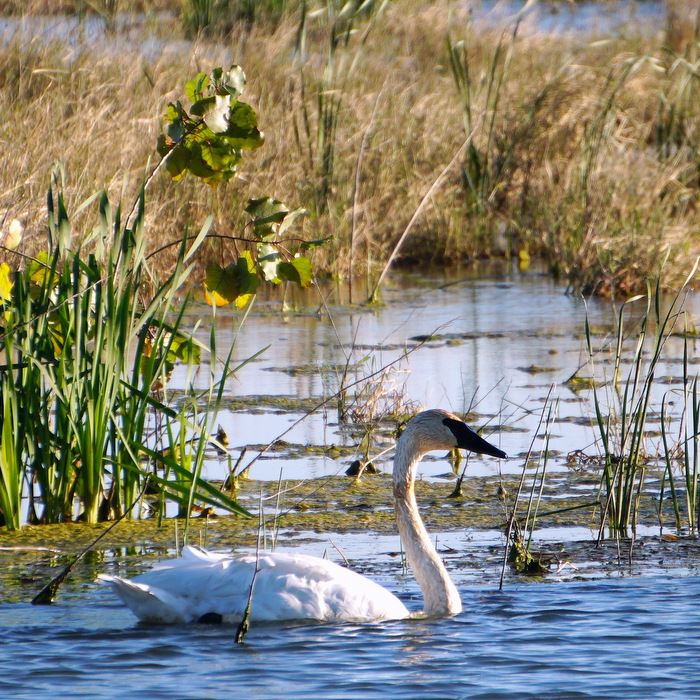 A nearly 4-mile-long trail loop around the largest marsh unit at Howard Marsh Metropark has a new, stone surface and is now open to bicycles.
Howard, Marsh the newest Metropark, is 1,000 acres with three marsh units and a fourth to be developed in the future. Besides being attractive destinations for paddlers, the large, diked wetlands provide critical stopover habitat to migrating birds, including waterfowl. Since the park opened in late April, 191 species of birds have been documented on the property.
Hunting is another attraction at the new park. Three half-days per week during the waterfowl season, marsh unit 1 is used for limited waterfowl hunting. The area, including the trail, is currently closed until noon each Monday, Wednesday and Saturday except to registered hunters. The marsh has already hosted three youth hunts this season.
Waterfowl hunting has always been part of the plan for the marsh, which was restored using more than $7 million from license fees and taxes paid by sportsmen.
Photo, top: Trumpeter swan at Howard Marsh
Photo, bottom: The newly stone-surfaced trail open to bicycles