Bill Mewborn to Be Remembered in Park He Fought to Preserve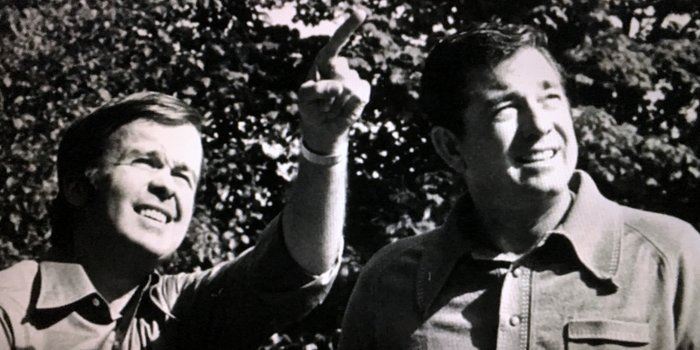 What if there were no Wildwood? The park nearly never was, except for a group of volunteers led by a West Toledo man on a mission.
Bill Mewborn, who convinced Lucas County voters that the former Stranahan estate on West Central Avenue should be preserved as a public park rather than a proposed residential subdivision, died Thursday. He was 77.
Dr. Mewborn will be remembered Sunday at an event in the park that he championed.
The West Toledo veterinarian, who explored the estate property growing up, put his practice and personal life on hold in 1973 to lead the citizens campaign that passed a levy to buy it. Today, Wildwood, is the most popular of the Metroparks, with 1.2 million visits last year.
"Bill was the perfect dynamo, the perfect catalyst to make Wildwood a reality," said Art Weber, who was public information manager for Metroparks and worked with Dr. Mewborn on the campaign. "His dream became our dream, and he was the right combination of ornery, maverick, charming, relentless, kind schemer to make it happen. His contributions didn't end with Wildwood. Bill played an important role for Metroparks for decades after that incredible victory."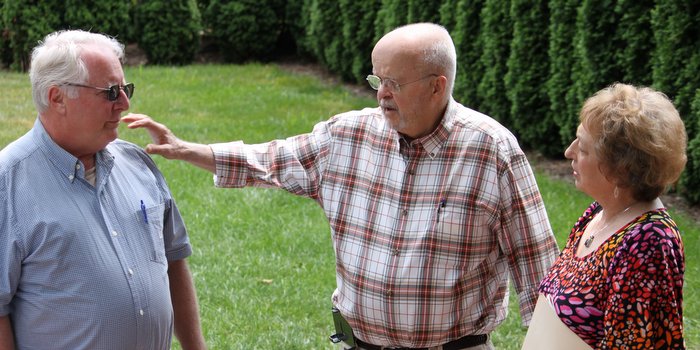 Dr. Mewborn recounted the start of the historic campaign in a 2014 WGTE Public Television documentary, "Land as Good as Gold."
"I ran into [Metroparks Director Bob Metz] and I said, 'you know, that ought to really become a park' and he said 'yeah it should, but we don't have the money for it' and all those lame excuses. And I said 'well let's get going.' So he had me talk to the park board and they said if you get enough people that will sign the papers we'll support you. That's when I started my talking."
He talked to every group that would listen, attended festivals and public meetings, and staged media events, achieving an unlikely victory at the polls in November, 1974, despite opposition and an economic recession.
Decades later, former Director Jean Ward recalled that while the levy passed by a narrow margin, "I've never met anyone who admitted voting against it."
Open House Sunday
Dr. Mewborn's family will hold a memorial open house Sunday from 1 to 5 p.m. in the Ward Pavilion. Obituary
Photos:
Top: Bill Mewborn, left, with John Lusk, a former member of the Board of Park Commissioners. The pair campaigned for a levy that resulted in preserving Wildwood, where visitors now enjoy the Lusk/Mewborn boardwalk trail behind the Manor House.
Above, center: Dr. Mewborn, center, talks with Art Weber and Charity Krueger, another campaign volunteer, during the taping of the documentary.
Above: "Land as Good as Gold," a documentary produced in 2014 by WGTE Public Media and Metroparks to commemorate the 40th anniversary of Wildwood Preserve.