City Nature Challenge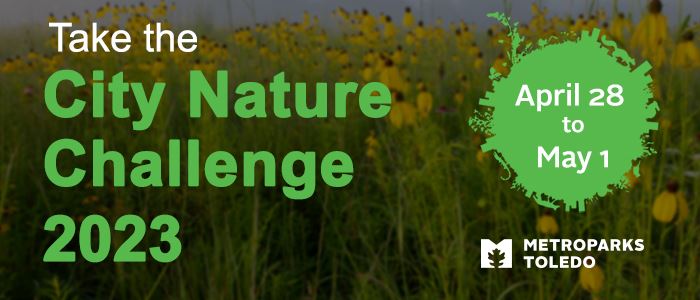 Take the City Nature Challenge
This is an annual international event to collaboratively record as many wildlife observations as possible during a four day period. Not only does this challenge help us catalog what is living around us, it encourages the community to venture out into the great outdoors.
Observation Period:
April 28 through May 1
Participants will go out and submit photos of species using the iNaturalist app.
Metroparks is hosting programs for this event, but you can participate as much or as little as you would like.
If does not have to be in a Metropark. You can even participate in your backyard.
Wild species are preferred, but cultivated species can be included.
April 28
April 29
April 30
May 1
Identification Period:
May 2 - May 7.
We are looking for volunteers to help us with identification of observations.
Participation is easy!
Find plants and wildlife
Take a pic of your findings
Upload your image to iNaturalist app
Download the flyer [PDF]