Donation Honors Memory of Special Dog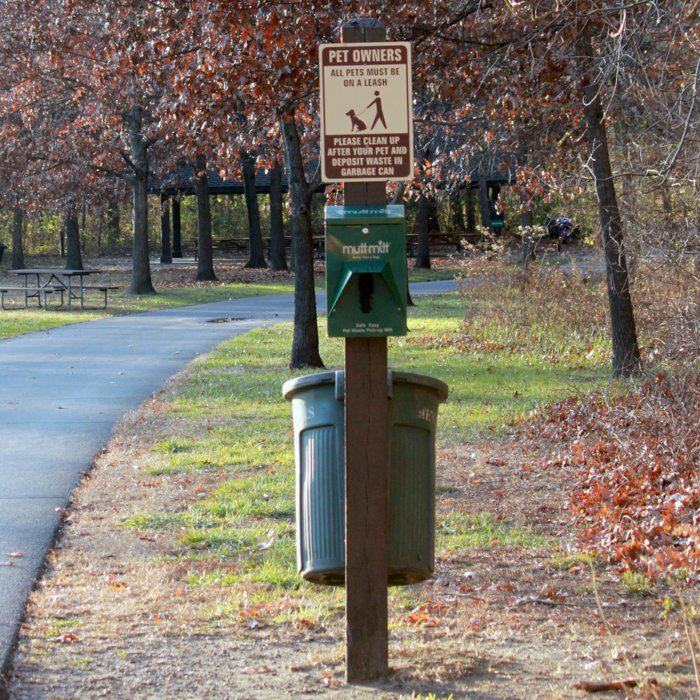 Sumo the pug was a little dog, but he had a powerful impact on visitors to Wildwood Preserve.
Sumo's daily walks with Srini Srinivasan brought them both exercise and time outdoors as they took the paths between the Visitors Center and the Manor House. But it was also a social experience that has created a bond with the park for Srini and his desire to honor his beloved companion.
"We would go for our walks every day at the same time," Srini said. "All I had to do was ask Sumo, 'Do you want to go to the park?' and he'd be ready to go."
The two had a well-established routine, alternating between walking the paths near the Visitors Center and relaxing on the bench nearby. Sumo would have a drink at the fountain and they would hobnob with the other dogs and humans they encountered. Sometimes Srini's wife, Kamala, would come along, but mostly it was Srini and Sumo.
Srini noticed that many of the dog waste bag stations needed repair or replacement. So, to honor Sumo, who passed in June 2017 at age 13, Srini decided to fund the replacement of the stations.
Fourteen boxes have been installed throughout Wildwood and along the University/Parks Trail. In addition, the Srinivasans purchased two engraved stones to be placed near the Visitors Center.
Srini still visits the park on an almost daily basis, and he misses Sumo on his walks. But he's sure that the new stations will meet the needs of all the dogs that continue to walk the paths at the park.