Ellen Biddle Shipman; The Beginnings of a Legacy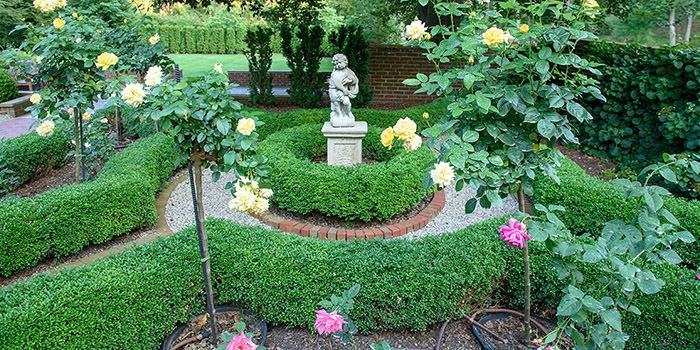 Ellen Biddle Shipman; The Beginnings of a Legacy 
Ellen McGowan Biddle (Shipman) was born to James Biddle and Ellen Rose McGowan in Philadelphia, PA on November 5, 1869. Her father's Colonel Status in the United States Military allowed her to travel the country in her youth; growing up from army post to army post on the Western Frontier.  
Shipman attended finishing school in Baltimore where her interests grew in the subjects of architecture and art. Shipman also completed one year of studies at Radcliffe College in Cambridge, Massachusetts. This widened her education from time spent living with her grandparents in New Jersey where she fell in love with the artistic world of gardening. The New Jersey garden hosted old-fashioned beauty with sweet-smelling roses galore. 
Shipman's professional career began after meeting famed architect and painter, Charles Platt and the Parrish Family of Philadelphia. The experienced architects introduced Shipman to intricate garden design. Working under Platt, Shipman assisted with projects as large as the gardens of the Gwinn, Mooring, and Alger estates across the United States from the years of 1911-1917. 
Shipman would carefully study the gardens of her Cornish Colony neighbors in New Hampshire, eventually design planting plans for own property, Brook Farm along with designing plantings for other families in the colony. At the age of 44, Shipman considered herself an independent "landscape gardener", opening up an office in 1920 at her home in Manhattan, New York where she hired an all-woman staff for clerical and drafting work. 
A pioneer for women in the industry, Shipman contrasted her male counterparts by striving to please her clients rather dictate or educate; growing a relationship with her clients that was unmatched. Her unique designs were revered for their sense of intimacy, romance, and sensual seclusion. Shipman viewed her gardens as an experience and a story for her clients rather than a space to look beautiful. 
Ellen Shipman designed over 650 projects in her career. These commissions included the likes of the Stranahan family of Champion Sparkplug fame, the Seiberling family of Goodyear Tire and Rubber, The Ford Family, The Edison Family and The Vanderbilt Family. 
Joan Marter, ed., "Shipman, Ellen." The Grove Encyclopedia of American Art (Oxford: Oxford University Press, 2011.)
 Judith B. Tankard, "Ellen Shipman's New England Gardens." Arnoldia 58, no.1 (1997): 2-11.