Everyone is Included in New Garden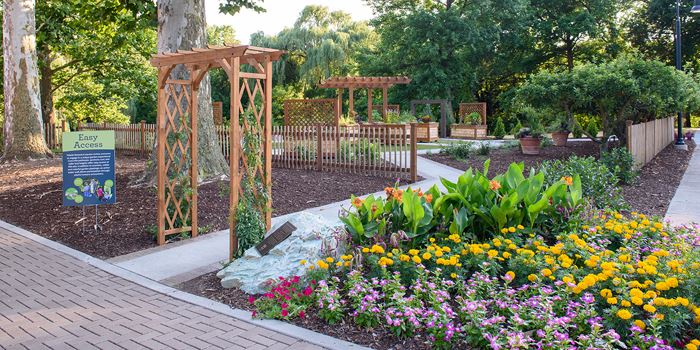 A garden for everyone to explore and nurture is the newest edition to Toledo Botanical Garden.
The Doneghy Inclusive Garden, named in honor of Charles and Lera Doneghy, was created by Metroparks with the help of The Ability Center of Greater Toledo with accessibility features and a safe, enclosed feel.
The idea stemmed from in a quick conversation between Tim Harrington, executive director of the Ability Center, and Joe Fausnaugh, chief of operations for Metroparks Toledo.
"Tim was telling me about the 100 year anniversary of the Ability Center and how Mr. Crosby [who donated the property that is now the botanical garden] was one of the original board members of the organization that would become the Ability Center," Joe said. "He thought it would be a natural fit if we could somehow become involved in their celebration.
"We started out by talking about where we could incorporate a couple of simple raised beds and then the energy and creativity of our staff took over to dream up the fabulous amenity that we built," he said. "It took nearly two years of planning and research to components we eventually incorporated into the final product."
Those amenities include: 
ADA compliant concrete paths at proper grades. Stamped concrete for contrast and change of texture at edges and intersections for those with visual disabilities
Raised beds accessible to people who use wheelchairs
A sitting wall built at ADA compliant height and depth
Accessible spaces where someone in a wheelchair can sit with friends and family
A rain curtain that provides a soothing sound barrier
Visual, touch and sound elements that provide a comforting sensory experience, including plants selected for their textures, aromas and taste. Plants selected have been shown to trigger memories for people with Alzheimer's disease.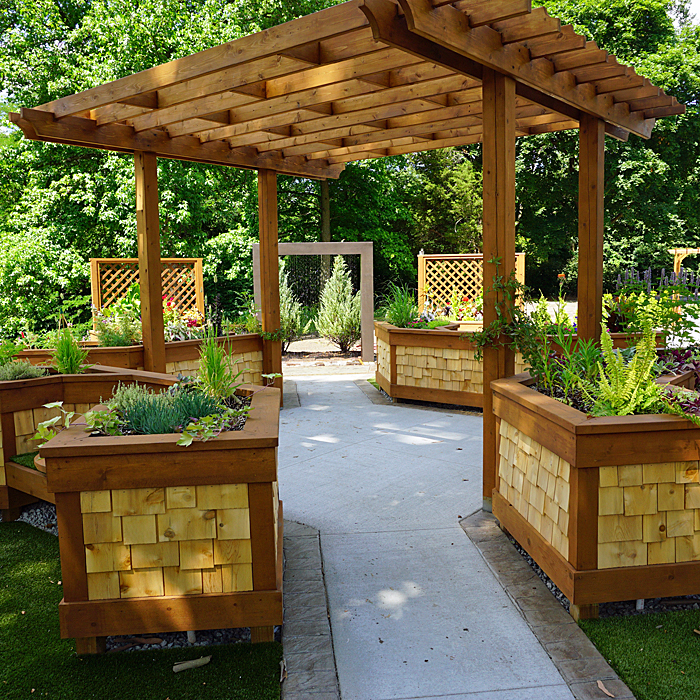 The new garden was paid for with private contributions from the Lott-Conlon Foundation, Susan L. Conda, Laura Woo in memory of Helen Jean Weinkauf, The Greater Toledo Community Foundation and the Metroparks Toledo Foundation Membership program.
See more photos on the Daneghy Inclusive Garden page
Location:
The Inclusive Garden is closest to the 5403 Elmer Drive entrance to Toledo Botanical Garden. It is next to The Ohio State University Extension office, near the artists village.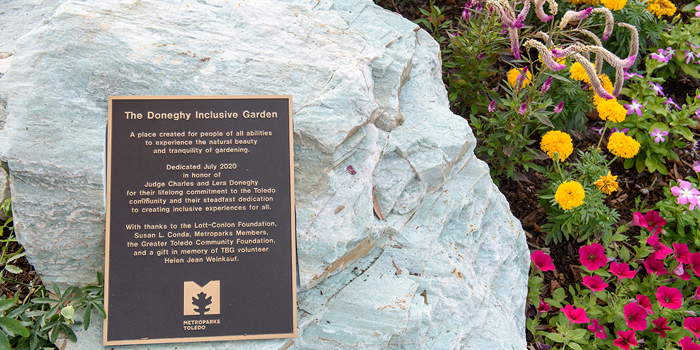 The garden is dedicated in honor of Charles and Lera Doneghy. Charles, who died in 2018, was a judge for 32 years with the Lucas County Common Pleas and Toledo Municipal courts. Lera, a retired Toledo Public Schools teacher, is a member of the Metroparks Board of Park Commissioners. Married more than 50 years, the Doneghys shared their personal struggles with Alzheimer's Disease and other health challenges so others could better understand the disease and the needs of people with disabilities.