Experience Forest Bathing at Oak Openings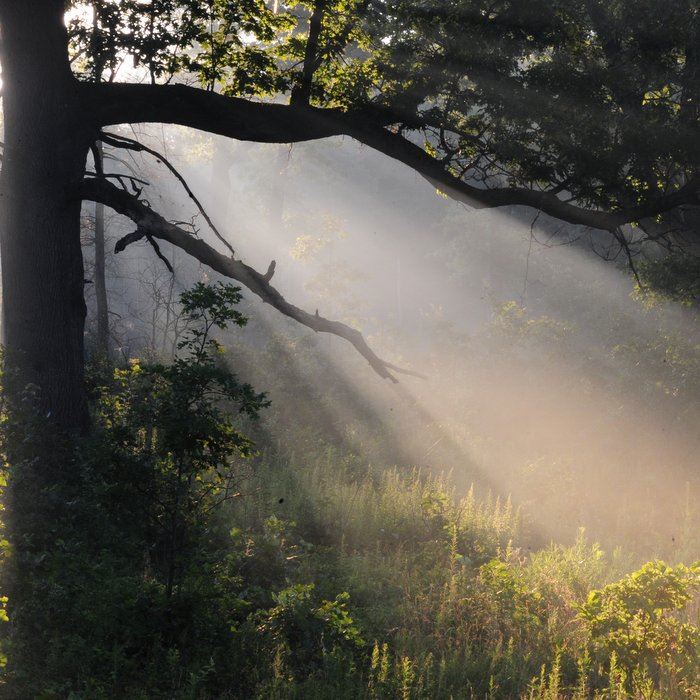 Reduce stress and increase well-being with a walk in the woods. Experience a shortened version of a Forest Bathing journey with a certified guide, Saturday, September 23 from 9 to 10:30 a.m. at Oak Openings Preserve.
Feel the healing qualities of the forest with activities that invite you to connect with nature by using all of your senses.
"Nature is good for you," said Ashley Smith, outdoor skills manager. "It is good for your health and good for your soul. Doctors are prescribing it. The Metroparks are the best places in the area to immerse yourself in nature."
The leader of the program, Jewels Daugherty, became a Certified Forest Therapy Guide in January through the Association of Nature and Forest Therapy. She is the first and only Certified Forest Therapy Guide in northwest Ohio and one of just four in Ohio.
"In 2015, I began seeking ways to cure my stress, anxiety, depression and panic attacks. During this search, I had a tremendous call to be in nature," Jewels said. "During one of my walks at Oak Openings, I met a woman who asked if I had ever heard of nature and forest therapy. I said, No, but that is exactly what I want to do."
The program will begin with a non-stressful walk and end with a ceremonial sharing of tea made from foraged local plants. Much of the program is tailored to the needs of the participants and includes invitations to activities that open their senses.
"As people slow down, I get to witness the wonder of life come back to participants," Jewels said. "It's like watching a child open a present. It's a gift given to me that I love sharing with the world over and over again." 
For more information on Forest Bathing visit www.natureandforesttherapy.org